2016 Gold Medal Winners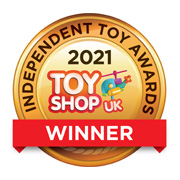 Action Game: Pickin' Chickens (Drumond Park)
A delightful spinning game, where children claim different coloured chicks for their collection. But watch out, there's a fox about!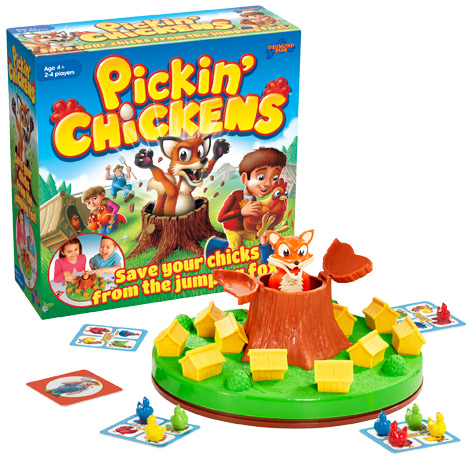 APP Toy: Anki Overdrive (Anki)
Featuring tech so advanced that it feels like the future, Anki OVERDRIVE is the world's most intelligent battle-racing game.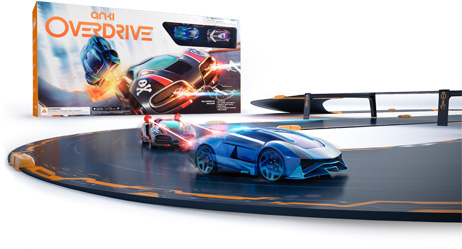 Baby: Little Friendlies Glow & Giggle Playmat (VTech)
Beautiful playmat with attachment links and a soft padded mat. Detachable piano activity centre introduces animals, shapes, sounds and colours.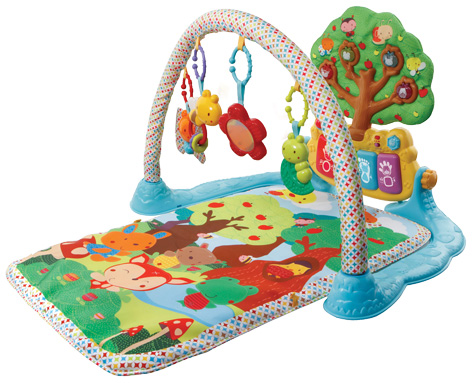 Board Game: Party Draw Out (Tactic Games)
This is a fun party game introducing new, hilarious ways to draw!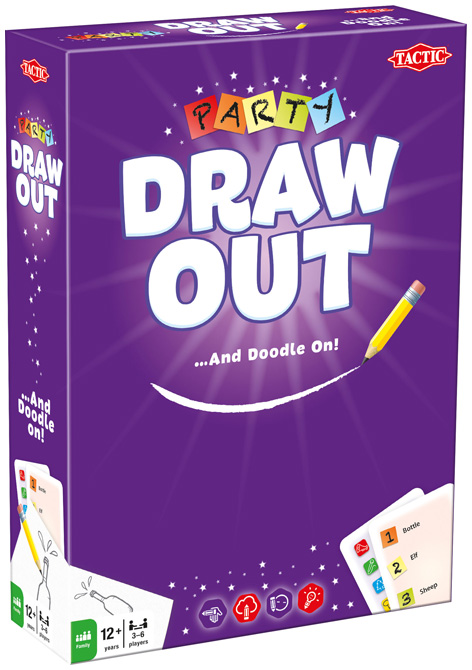 Card Game: Star Wars Top Trumps Quiz (Winning Moves)
Test your Star Wars knowledge with questions from Episodes 4-6, Episodes 1-3 and Episode 7: The Force Awakens. Watch out for the twist at the end when you try to remember what you heard just moments ago!

Children's Gifts: Dino For The Day (NPW)
For those days you feel like going on an adventure, our Dino For The Day kit will instantly transform you into a prehistoric beast. Inflate the oversized green claws and 70cm long spiky tail in minutes then practice your best ROAR! Ideal for fancy dress and birthday parties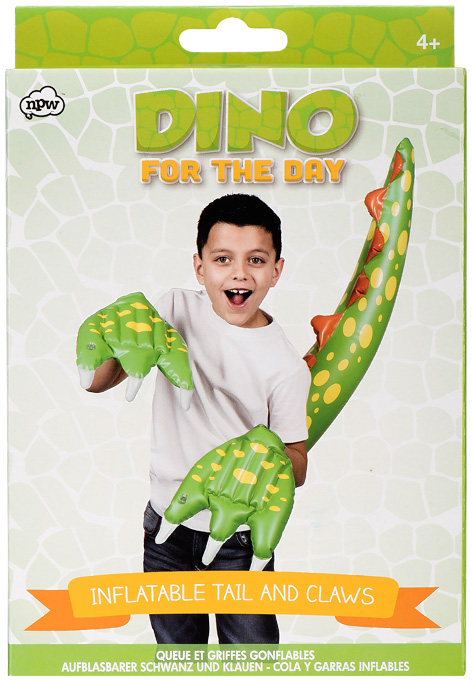 Collectable: Kawaii Cubes (Sambro)
Sambro's latest range of licensed toys pays homage to popular DC Comics and Warner Bros heroes.
Creative: PlayMais World Farm (DKL)
A bit of water is enough to make the pieces stick. PlayMais is made out of natural maize, water and food colouring.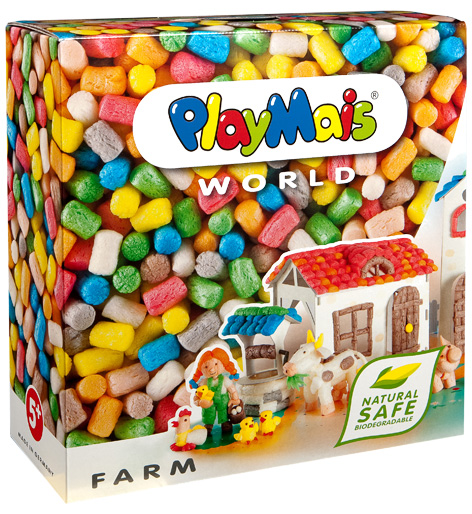 Construction: Inventor 30-in-1 Motorised Models Set (Engino)
Build up to 30 different models from cars to planes and to moving animals! Motor included with the set at no extra cost.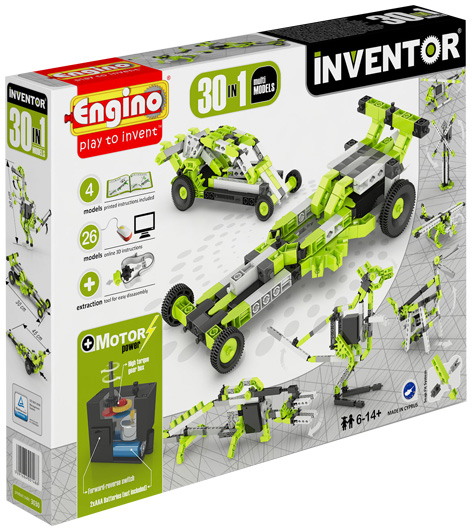 Dolls: Muddy Puddles Lottie (Arklu)
When it's raining outside, Lottie is quick to pull on her raincoat and boots and go on a muddy adventure… Unlike other fashion dolls, Lottie's body is properly childlike, Muddy Puddles Lottie celebrates the simplicity of childhood!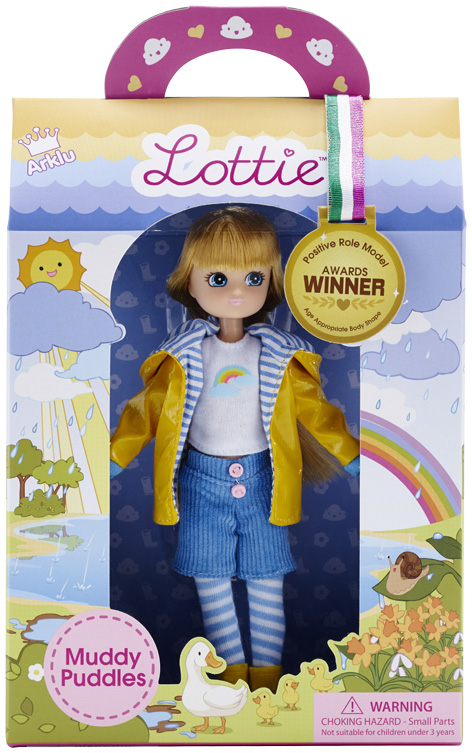 Eco: Hape Walk Along Caterpillar (Marbel)
This best-selling, colorful wooden pull-toy stimulates early walking accompanied by smiling sunflowers that turn with every step your toddler takes.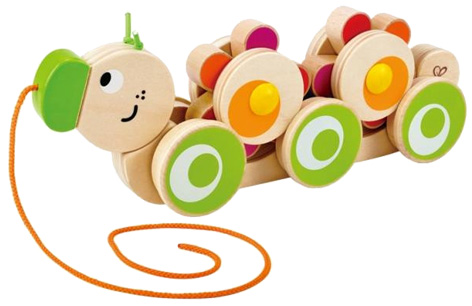 Educational: My First Bananagrams (Bananagrams)
A new title for the younger, greener player! The iconic BANANAGRAMS pouch is now a ripening green and, in response to customer requests, contains colourful lower-case letter tiles. The collection of fun games within caters to a wide range of reading abilities.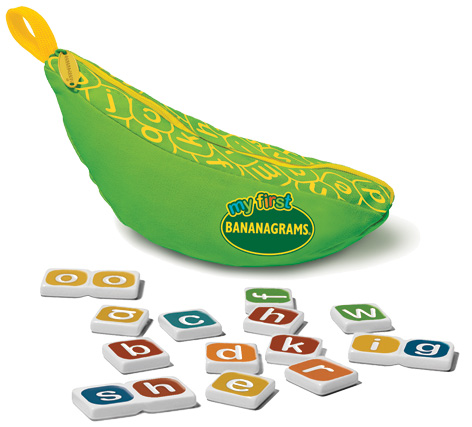 Educational Game: SAM Labs Inventor Kit (SAM Labs
With this wireless electronics kit, you'll be building cool projects, learning while having fun and bringing out the inventor in you.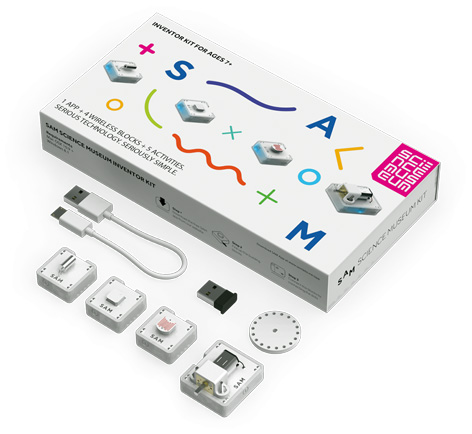 Electronic: Meccano Micronoid (Spin Master)
MicroNoids are pocket-sized robots with a big personality! They interact with each other, answer questions, and even dance for you.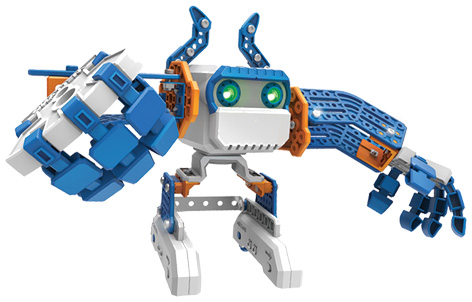 Flying: Santa's Sleigh Polyglider (Tobar)
Polystyrene glider designed to look like Father Christmas on his sleigh. This glider consists of five pieces that slot together to form a sleigh being pulled by Rudolph. Throw it and the glider will fly for several metres before gracefully landing.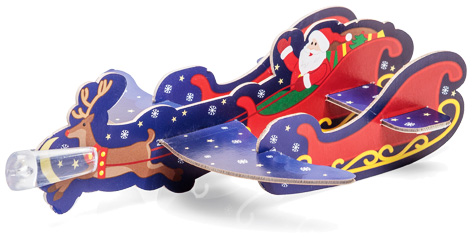 Jigsaws & Puzzles: Chameleon 3D Puzzle (Thames & Kosmos)
3D Chameleon Puzzle with fun fact file!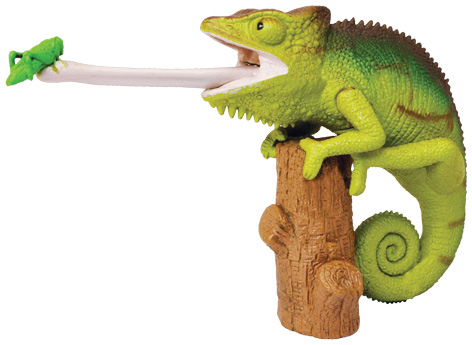 Licenced: Disney Princess Nighlight & Projector (John Adams)
Choose your insert and colour in with jelly paints, then when dry, secure inside the projector unit. Now switch on in a darkened room to see a magical jewel lightshow or soothing night time glow!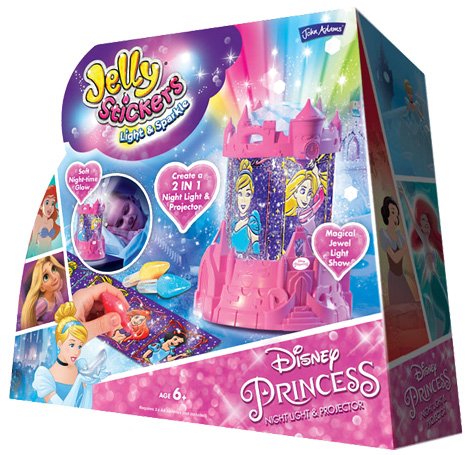 Outdoor: Berg Champion 430+ Trampoline & Net (Berg Toys)
The TwinSpring Gold system has double springs placed at a V-angle. This creates more jumping comfort and safety by additional coils.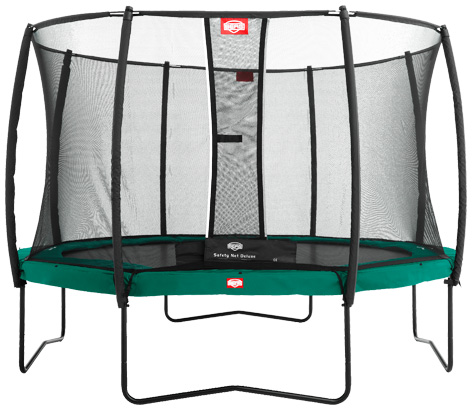 Radio-Controlled: RC Tyre Twister (Little Tikes)
The Little Tikes Tyre Twister is the biggest, baddest, wildest tyre ever – all powered by a remote controlled car inside!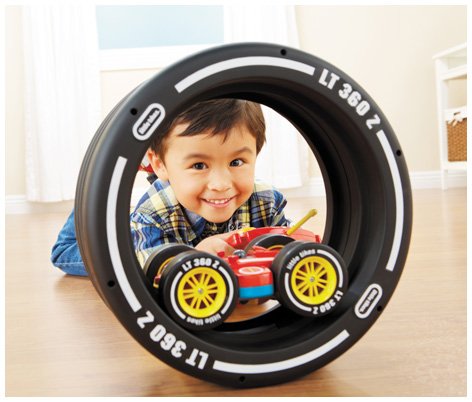 Ride-on: 6v Battery Batman Bike (MV Sports)
Be the envy of your friends on this super cool battery powered ride-on!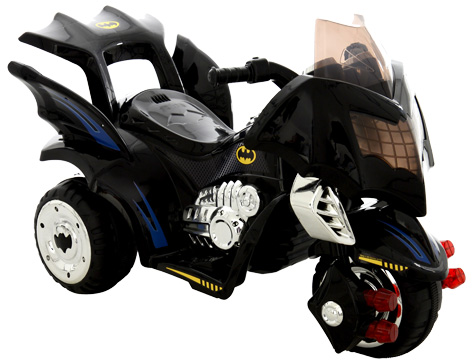 Role Play: Large Play Kitchen (Kidkraft)
The Large Play Kitchen with lights and sounds is ideal for kids that love to cook with mom and dad. Gourmet play features bring the imaginative environment to life. Includes a fun ice maker that makes realistic sounds with flashing lights, has lifelike acrylic burners and microwave, a pull down faucet and many more imaginative features.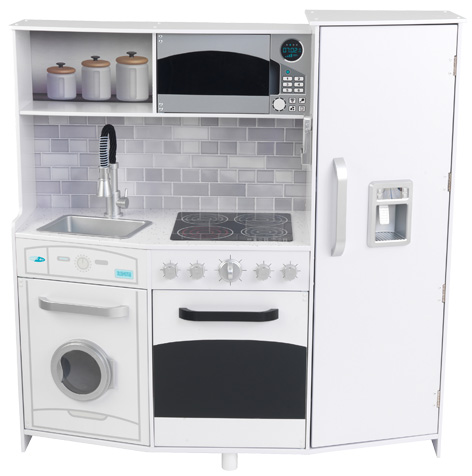 Soft: Kate and Mim-Mim Magic Twirl Plush (Flair)
You can be just like Kate & Mim-Mim! Hold each of Mim-Mim's hands, and he will sing his Mimiloo chant for you! Press his belly to hear one of 8 phrases including Mim-Mim's chant 'Kate and Mim-Mim me and you, let's twirl away to Mimilioo'. Suitable for ages 3 and above.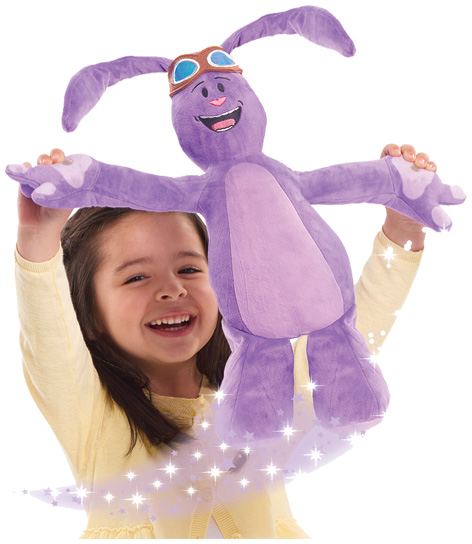 Special Needs: Mr Tumbles Fun Sounds Musical Car (Golden Bear)
Mr Tumble's Fun Sounds Musical Car has over 7 exciting features for little ones to play with.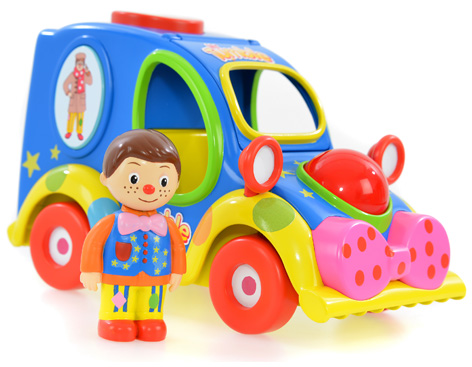 Vehicles: Retro Metro Car Set (Le Toy Van)
Classic vehicles in soft pastels colours.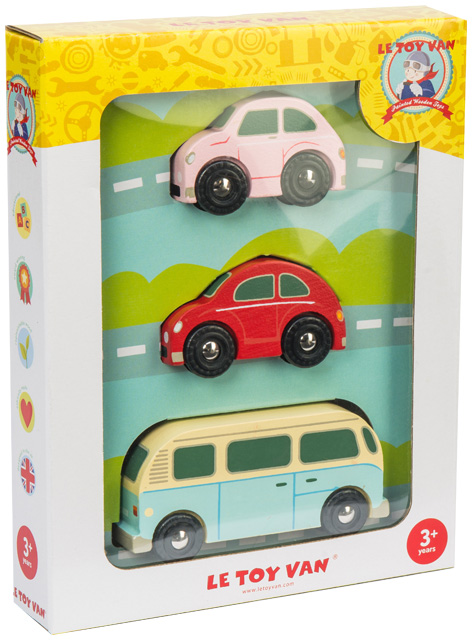 Wooden: Pirate Train Set (Bigjigs)
Ahoy, me hearties! This wooden Pirate Train Set is ready for your little one's swashbuckling adventure on the high seas!