Independent Toy Awards: Outdoor

Go Green Playhouse (Little Tikes)
This playhouse features several unique, educational extras like a flower garden, water reservoir, solar light, a real working sink, plus a whole lot more!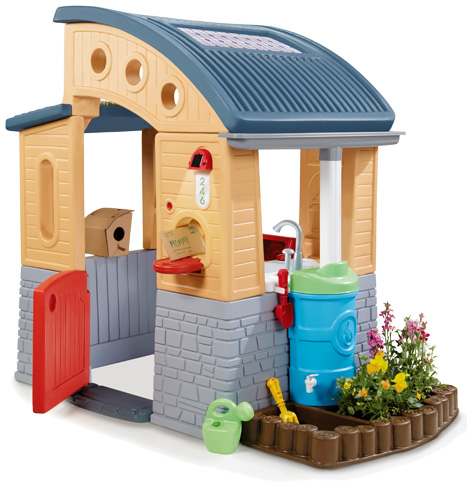 Limbotlop (Worlds Apart)
Limbo Hop is the active, indoor/outdoor game that gets kids moving. Jump up, get down,
and beat the sweeper.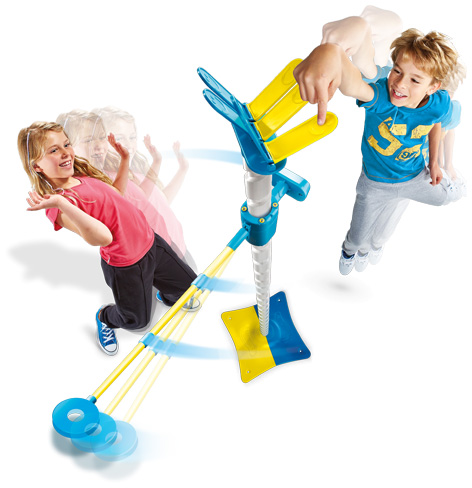 Jumbo Bananagrams (Bananagrams)
Jumbo BANANAGRAMS is terrific for indoor, outdoor and classroom play. Each of the 144 three-inch square tiles is waterproof, washable and flexible.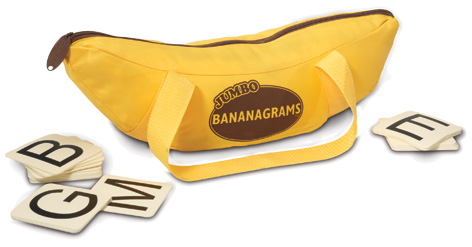 Ozbozz Satchel Skateboard (Grossman)
Funky fashionable bright plastic satchel skateboards, match your neon trainers! Small enough for a school bag- be cool at school! Mini skateboards – lots of neon colours available.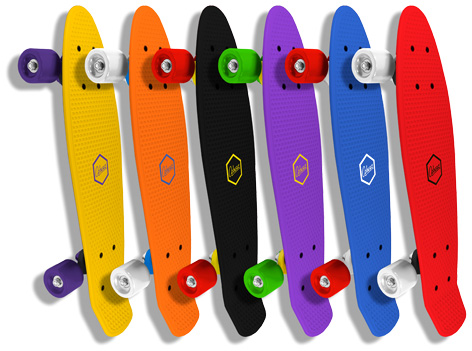 Berg Champion 430+ Trampoline & Net (Berg Toys)
The TwinSpring Gold system has double springs placed at a V-angle. This creates more jumping comfort and safety by additional coils. Age: 6+ years. Price: £915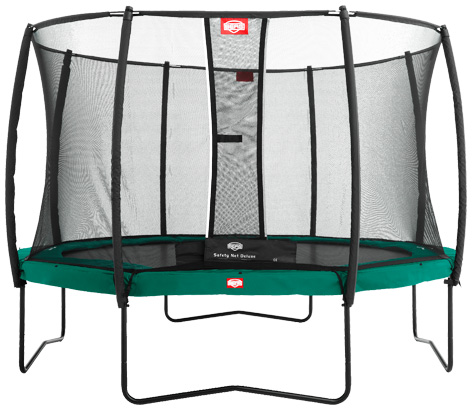 Crossbow Combo Pack (Petron Toys)
The Petron Sureshot Crossbow is the ultimate target toy for young shooters. It looks and feels like a real Crossbow, but shoots Sureshot super safe sucker darts.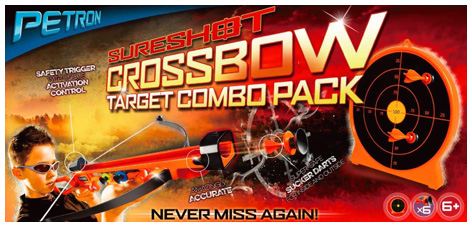 Gosh Space Hopper (Tobar)
Special edition purple space hopper in aid of Great Ormond Street Hospital Children's Charity. This classic space hopper inflates to a maximum size of 60cm and features the words "Hop for GOSH" alongside the charity's logo.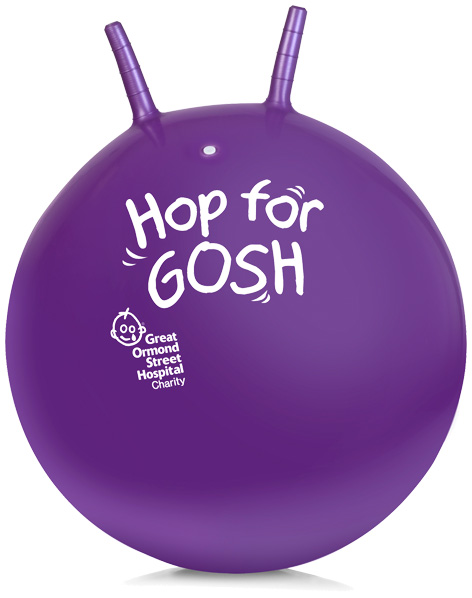 Mega Bounce XL (Wicked Vision)
The enormous 80cm diameter bouncy ball! Able to perform on any terrain, boasting
incredible durability and even includes a foot pump! RRP: £19.99; Age: 3+