Independent Toy Awards: Vehicles

Farm Truck (Inside Out)
Little eyes will be drawn to these bright colours and happy animal characters ,wonderful for encouraging role play and sharing with siblings and friends.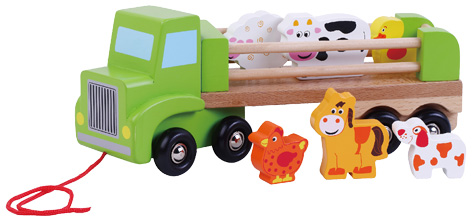 Retro Metro Car Set (Le Toy Van)
Classic vehicles in soft pastels colours.

Anki Overdrive (Anki)
Featuring tech so advanced that it feels like the future, Anki OVERDRIVE is the world's most intelligent battle-racing game.