Independent Toy Awards: Wooden

Pirate Train Set (Bigjigs)
Ahoy, me hearties! This wooden Pirate Train Set is ready for your little one's swashbuckling adventure on the high seas!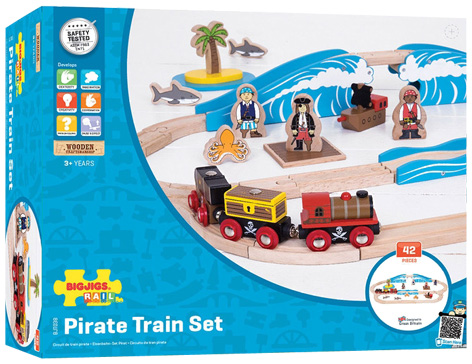 Safari Playset (Orange Tree Toys)
This fabulous wooden play set includes a safari truck and ranger and an array of animals. A wonderfully, colourful and imaginative traditional wooden toy that will to hardly see the inside of the toy box. For 12 Months+ RRP £21.99

Scratch Circus Track (DKL)
Put the circus animals in the wagon by putting them through the right hole. The seal has a magnet on the bottom, so it can ride along on the roof while the circus director is at the steering wheel.

Hape Take Along Activity Box (Marbel)
This 5-sided activity box has moving gears, balls, blocks, and a maze, plus colors, motion, and a mirror to reflect your child's smile.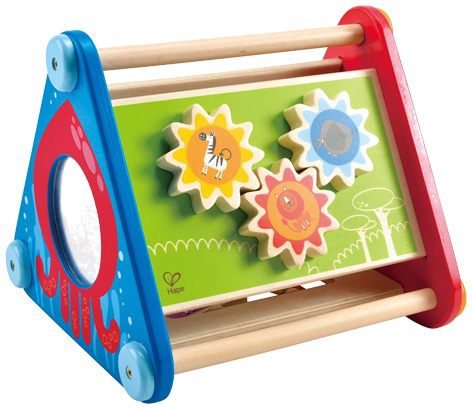 Pull Along Duck (Bigjigs)
Encourage your little one's dexterity and confident mobility with this pull along. This classic wooden toy features moving wings and colourful, offset wheels for lots of wobbly, pull along fun.