Kids On Cars
No customer reviews yet. Be the first.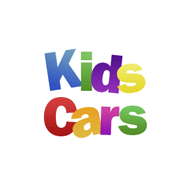 Address
15 Durban Road, Bristol, BS34 5HG
Telephone
0800 808 5602
Website
https:www.kidsoncars.co.uk
About
Kids On Cars is an online store based in Bristol that is dedicated to providing competitively priced ride-on toys, accessories and spare parts. The business specialises in providing value for money vehicles from a wide range of highly regarded manufacturers. These models are available in a variety of sizes allowing the opportunity for kids to develop their confidence as they grow.
Each product is represented by high resolution images and comprehensive descriptions of all of the vehicles. This includes guidance on suitability for ages, the speeds accessible on each vehicle and issues such as battery life. Also included are details of any accessories for the cars plus size and weight elements
When it comes to providing customers with the full picture on what a kids car has to offer, Kids On Cars aims to provide the best assurances they can. There is no doubt that safety is essential with these vehicles, and this is something that the firm treats as a priority.
The comprehensive website outlines all manufacturer safety recommendations and there is an opportunity for parents to buy additional safety accessories if required. Different parents will have diverse comfort levels when it comes to ensuring their child plays safely but the company provides safety products for every type of parent. This website provides a straightforward return service and accepts all major forms of payment, including PayPal.
Kids On Cars is a Bristol toy shop that specialises in bikes & rides.