2017 Bronze Medal Winners

Action Game: Staccups (University Games)
The perfect party game for the whole family, get ready for Staccups? Fast-paced addictive fun as you race to beat your opponent and place your cups. Ages 8+.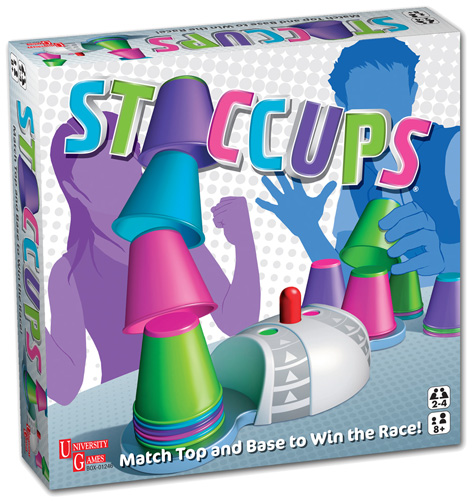 Baby: Natural History Museum T-Rex costume (GSC Ltd)
The plush T-Rex costume is perfect for babies aged 6 months up and comes in soft fabrics with special effect scaly skin.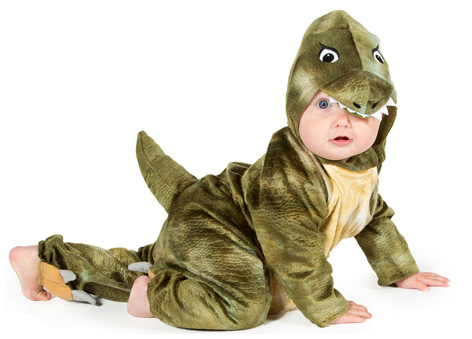 Board Game: Top Trumps Match – Harry Potter (Winning Moves)
Can you get 5 wizards, witches or creatures in a row to win, or will your special Top Trumps cards let you take the match?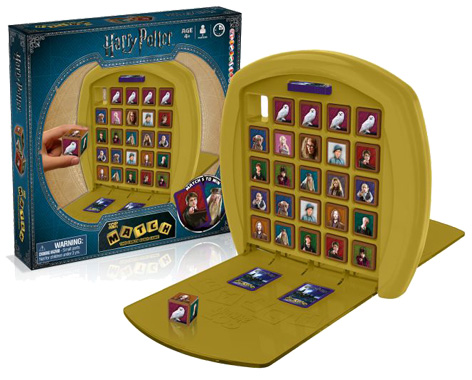 Card Game: Ridley's Barrel of Laughs: Spec-U-Late (Wild & Wolf)
The classic 'Who Am I?' game with a unique twist. Race to guess your character before you spell out L-O-S- E-R with the game cards or you're out! Age 6+ RRP £18.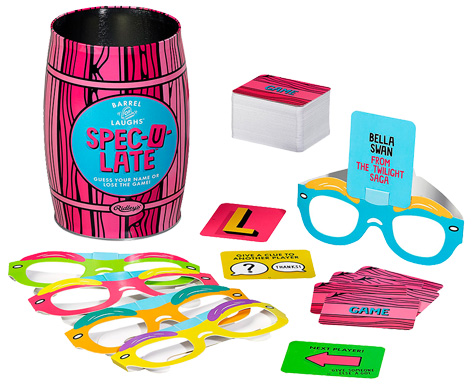 Children's Gifts: Dinosaur Backpack (COLE)
Our Very Desirable Dinosaur Backpacks come in 3 colours, Green, Brown & Blue, A must have gift for every Dinosaur fan to encourage imagination and make believe. A zipped compartment for the all important items.They are lined, 14 inches tall & have 2 adjustable straps for kids with style.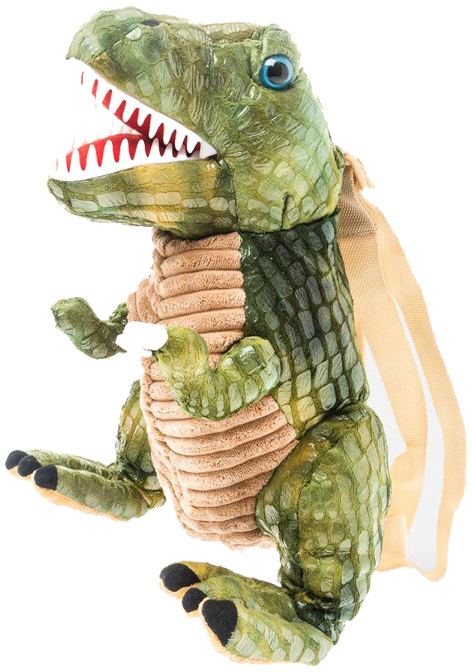 Construction: DUPLO Number Train (LEGO)
With bricks decorated with numbers zero to nine, children can practice early number recognition and counting skills as they build and play with this easy-to-build colourful train.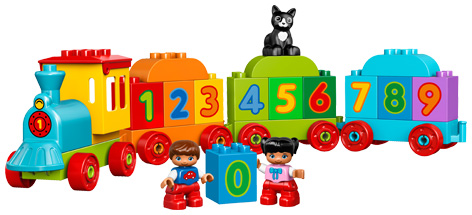 Creative: Simbrix (Simbrix)
Simbrix connect together so you can make wonderful designs. No heat or glue required. A strictly 'gender neutral' toy targeting 'creatively young at heart. Age range 6+ RRP £30.00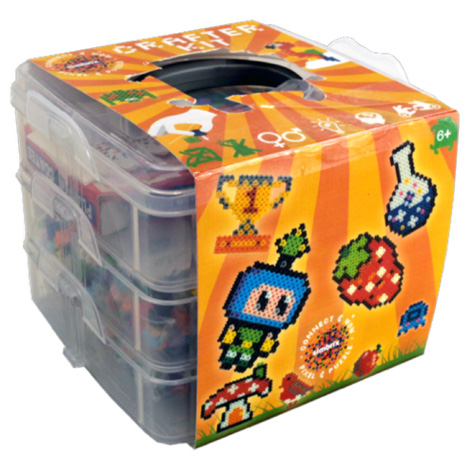 Educational: Puzzle Globe (Learning Resources)
This brightly coloured Puzzle Globe encourages an interest in geography from an early age with removable continents and customisable stickers. Age 3+ RSP: £27.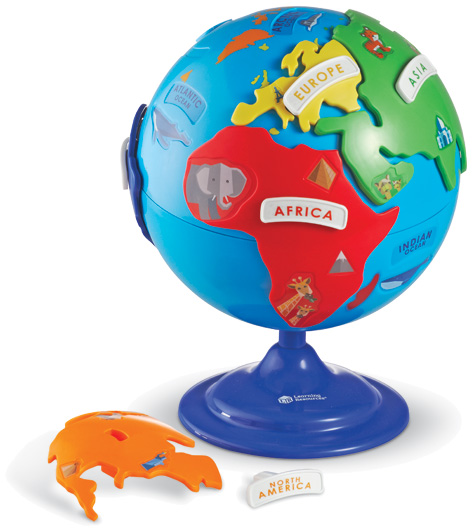 Educational Game: iKNOW Junior (Tactic Games)
Answer questions and perform different tasks, like simple drawing, reading and a lot, lot more! Contains 300 tasks and 100 picture questions along with clues.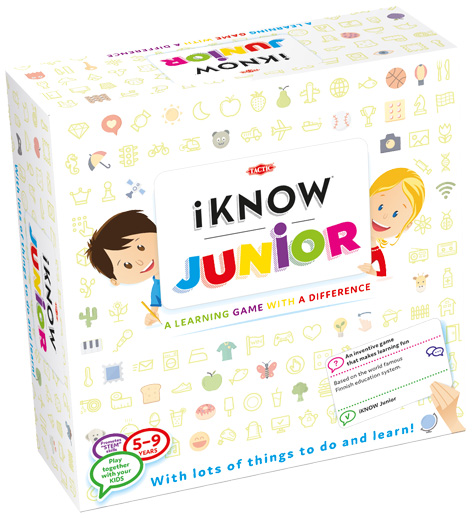 Electronic: 100+ Circuit Science (Amazing Toys)
More than 100 exciting educational experiments. Learn to connect interesting FLYING FAN, AM/FM RADIO, LED LIGHT, FLOATING BALL, BELL, COLOUR FILTER, and many more!. Age 8+.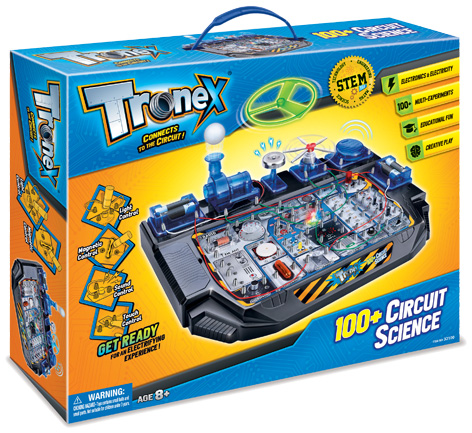 Jigsaws & Puzzles: The V-Sphere (JWS Europe)
The V-Sphere is the next innovative step in hand-held puzzles. Players must scramble, slide and solve the tiles to ensure each segment is colour matched. Slide one tile at a time or rotate whole rows of tiles around the circumference of the V-Sphere. The V-Sphere is an engaging, challenging and therapeutic solving experience for children and adults. Made in the EU. RRP £21.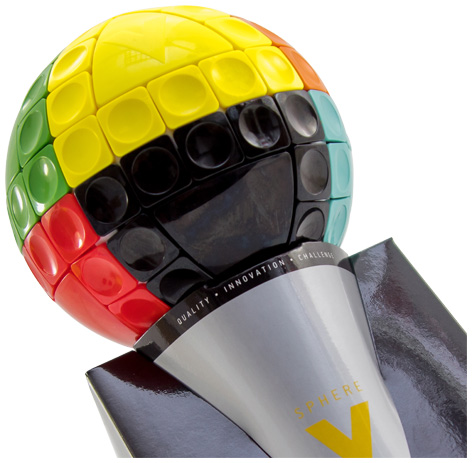 Licenced: Star Wars StormTrooper Watch (VTech)
STAR WARS™ camera watch featuring photo and video taking, '3D-effect' watch faces, games, motion sensor, calculator, alarm, stop watch, voice recorder and more!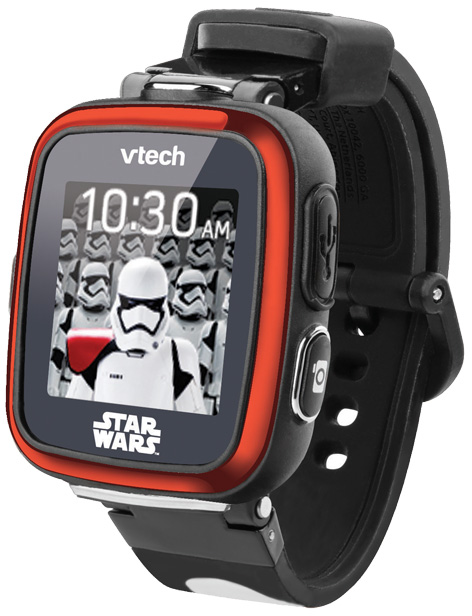 Outdoor: Light Burst Scooter (Grossman)
This height adjustable scooter has a funky light system which goes on and off when you step on the deck, the unique easy steer function means leaning the way you want to go and the steering will be easy. A real solid feel to this scooter makes it fun and safe.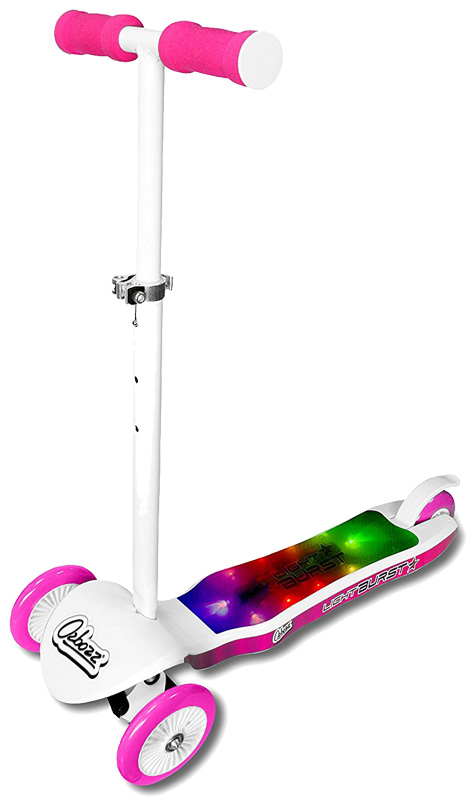 Radio Controlled: Monster Smash Ups (Wilton Bradley)
These beasts put the monster into monster truck! Monster Smash Ups are three radio controlled vehicles - Get behind the wheel of the Raptor, Viper or Rhino and get ready to smash your competition – to pieces! Race and swerve around your course but try not to crash – if you do your truck will explode and your driver will be ejected across the room! Rebuild it again and you'll be back in the race in no time.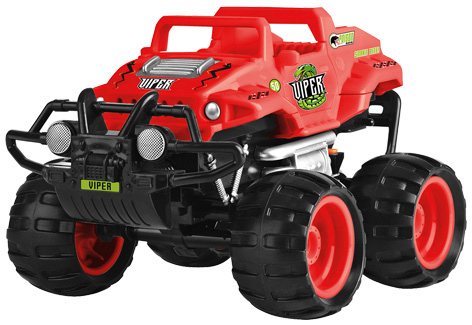 Ride-On: Galileo Foldable Strollcycle™ 4 in 1 (Plum)
Galileo Foldable Strollcycle™ 4 in 1 RRP £149.99 is a tricycle for toddlers from 10 months to 3 years.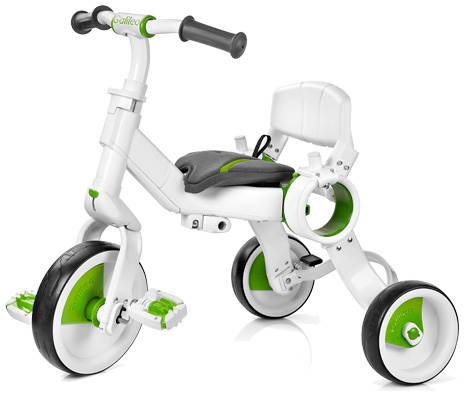 Role Play: Glow In The Dark Inflatable Space Collection (MAPS Toys)
The Glow in the Dark Inflatable range is a must-have for any space aficionados - the high-quality inflatables glow brightly in the dark once placed under a light for a short time and are a great addition to a kids bedroom.Unlike other inflatables on the market, the range is made to last with super-durable seams, meaning your glow fun never ends.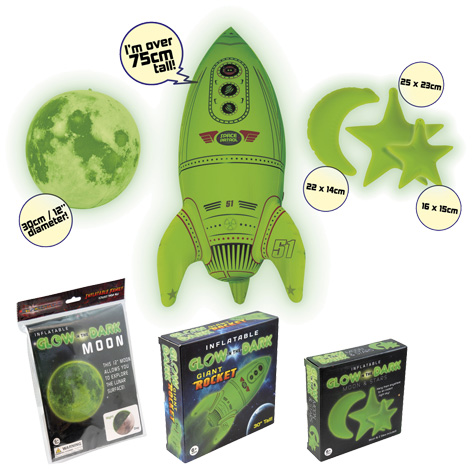 Vehicles: Anki OVERDRIVE: Fast & Furious Edition (Anki)
Anki OVERDRIVE: Fast & Furious Edition will merge the most thrilling elements of the hit robotic battle-racing game with the adrenaline-fueled world of Fast & Furious. RRP £169.99 for all kids aged 6 and above.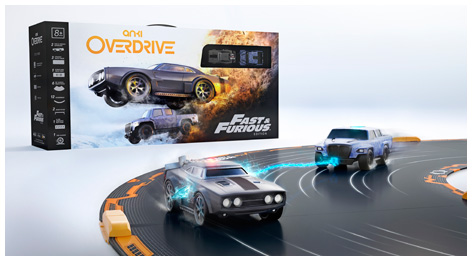 Wooden: Egg Cup Set 'Chicky Chick' (Le Toy Van)
A wooden egg cup (made of solid rubber wood and finished in water-based colours) with hand stitched felt wings, complete with a wooden egg with magnetic top, two hand painted solid rubber wood 'soldiers' and a painted wooden spoon. This 6 piece set full of play value is a fun addition to the Honeybake role play collection.