Independent Toy Awards: Children's Gifts

Nicklelodeon Paw Patrol Pawfect Activity Case (Parragon)
Join Ryder, Chase and all of your PAW Patrol pals for some PAWtastic fun, with this Nickelodeon PAW Patrol Pawfect Activity Case. This case has over 700 awesome stickers and four sticker activity books! Complete PAWfect activities with Ryder and the PAW Patrol!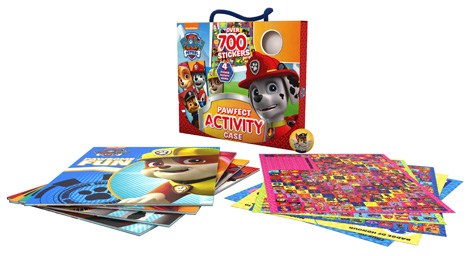 Disney Princess Ariel Land to Sea Castle Dollhouse (Kidkraft)
This lavish dollhouse stands nearly five feet tall, has three levels, five rooms, and beautifully detailed seahorse carved balcony and winding staircase.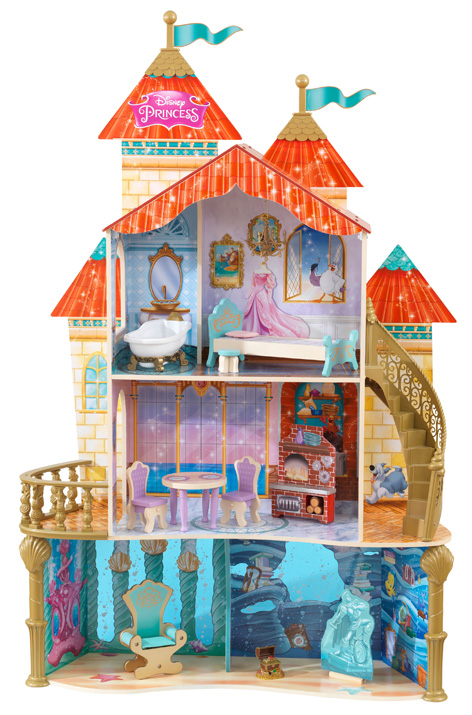 My First Magic Show (Marvinís Magic)
Easy to perform magic tricks for young magicians & perfect for little hands. Includes cute rabbit hand puppet that can help perform the tricks. For ages 4+. RRP £14.99 - £17.99.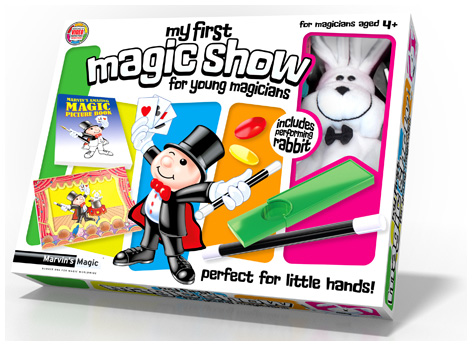 Coral Reef (Tactic Games)
Look for the marine animals shown on the two cards and point them out at the same time! If you do it before the other players, you are rewarded with an animal figurine. Comes with a double-sided game board consisting of giant puzzle pieces which can be put together differently each game.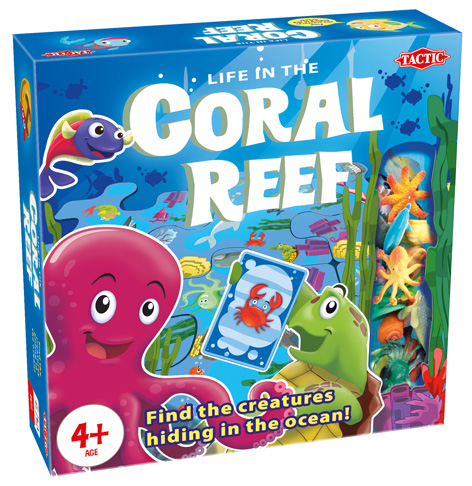 Dinosaur Backpack (COLE)
Our Very Desirable Dinosaur Backpacks come in 3 colours, Green, Brown & Blue, A must have gift for every Dinosaur fan to encourage imagination and make believe. A zipped compartment for the all important items.They are lined, 14 inches tall & have 2 adjustable straps for kids with style.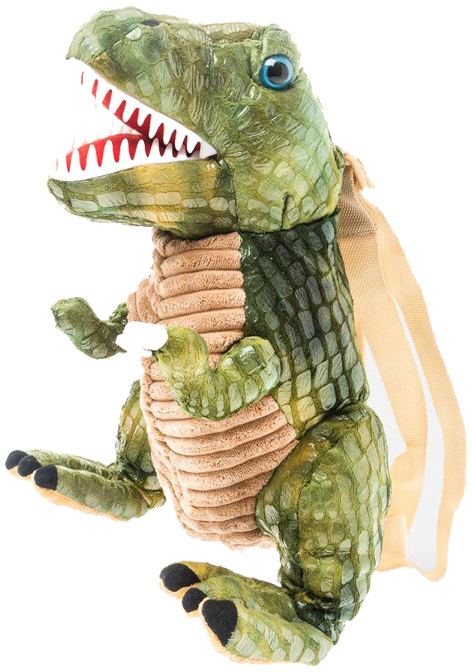 GearZooz Gear Up & Go Train (VTech)
Mix and match the 15 gears. Gears introduce creativity, fun play and problem solving. Includes animal sounds, melodies and songs.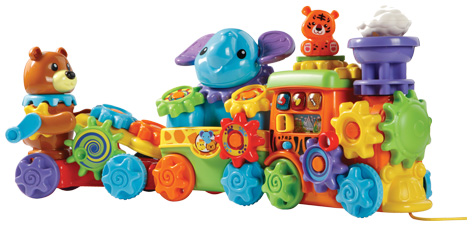 Unicorn Inflatable Headband (NPW Gifts)
Ever wished you were a unicorn? This fabulous headband will turn you into your favourite mythical creature with a gorgeous rainbow horn in seconds. Ideal for costume parties or just galloping around sprinkling stardust, this fun inflatable will make any outfit magical in just a few puffs.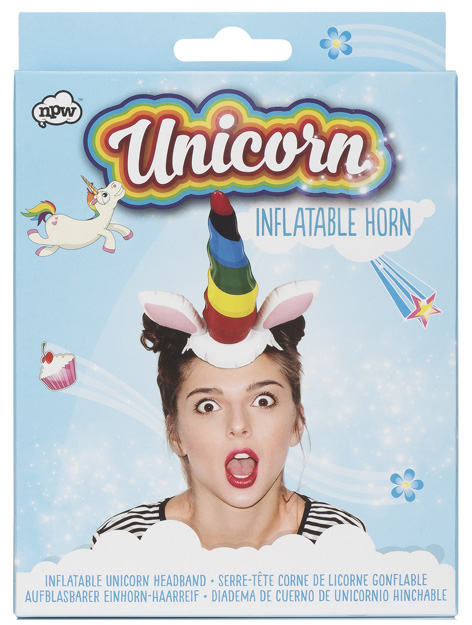 Sketch & Colour Princess Pencils (NPW Gifts)
Make your doodles come alive and watch your words dance on the page with these beautiful princess pencils. With four designs to choose from, each princess has a different coloured tutu eraser to swiftly and gracefully deal with any mishaps.

Vibe Squad Inflatable Pineapple Back Pack (NPW Gifts)
Looking for somewhere rad to stash your stuff? Styled in bright yellow plastic with green polyester straps and a zip to keep your kit safe, this Vibe Tribe blow up backpack is totally wowee. Did we mention itís shaped like a big juicy pineapple? LOVE IT!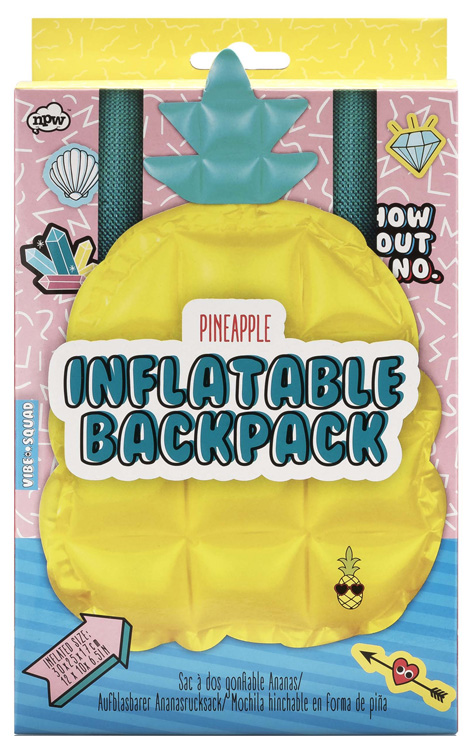 Shark For the Day (NPW Gifts)
Take this inflatable shark head for a dip and bring some thrills to the pool. As you approach with your head between his jaws your fellow swimmers wonít know whether to laugh or scream. This fun prop inflates in seconds adding excitement to any pool or costume party.