2017 Gold Medal Winners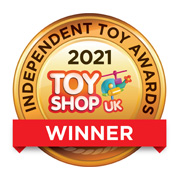 Action Game: Giggle Wiggle (John Adams)
Giggle Wiggle is the twisting, turning, race to the top game! Balance coloured balls in Giggle's hands as he dances to the music.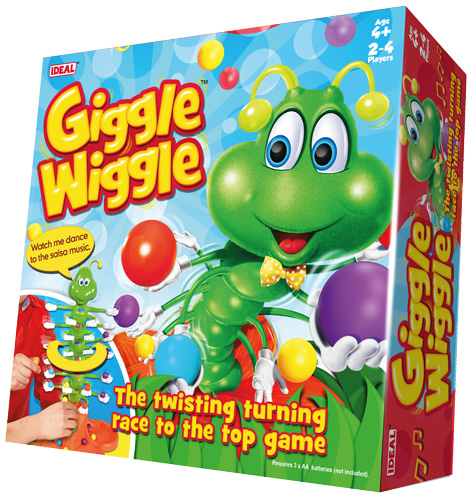 App Toys: Cozmo (Anki)
Charming and mischievous, Cozmo is a real-life robot like you've only seen in movies, designed with fun and friendship in mind. Launching 15th September 2017, RRP £199.99, for all kids aged 6 and above.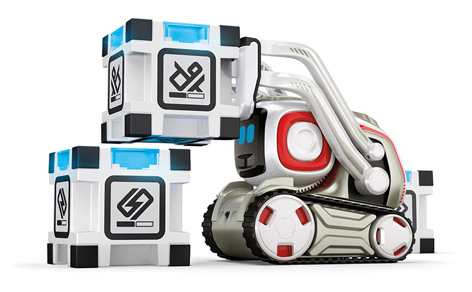 Baby: Magicube Safari Park (Geomag)
The Magicube range has been developed for two specific age groups: 1+ and 3+. The construction system for the 1+ age group is truly magical: thanks to magnetism, the cubes can be attached in any direction, to create fruits and animals of every shape and colour. And it doesn't and here: this game has been enhanced by cards with ideas and tips for building. The Safari Park has 14 magnetic building blocks and 4 different building card ideas.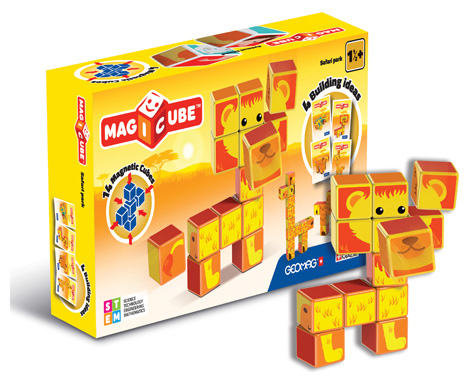 Board Game: Word Rush (Tactic Games)
Place nine letter cards on the game board, turn a category card and set the timer in motion. You have to come up with words using one if the letters, but the longer you take, the more time the next player will have.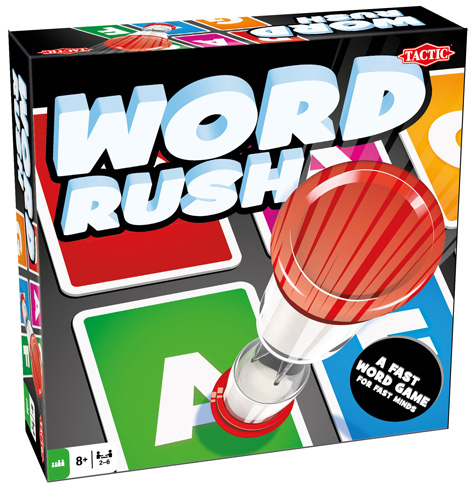 Card Game: Top Trumps Retro – Today's Strikers (Winning Moves)
Immerse yourself in nostalgia with this all-time classic: the revived 'Today's Strikers' Top Trumps pack, showcasing original artwork from 1992, in a new cassette-style case!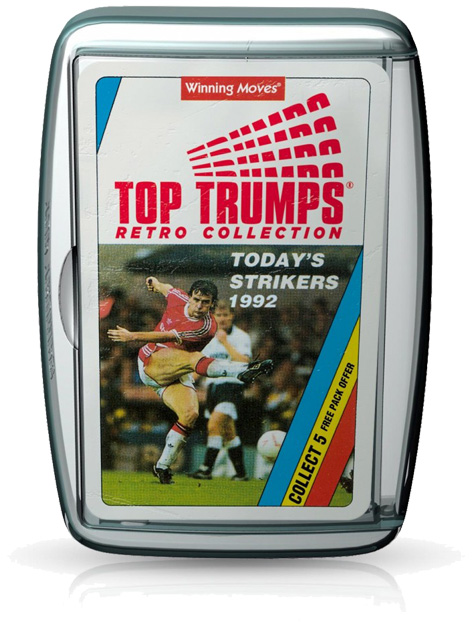 Children's Gifts: Shark For the Day (NPW Gifts)
Take this inflatable shark head for a dip and bring some thrills to the pool. As you approach with your head between his jaws your fellow swimmers won't know whether to laugh or scream. This fun prop inflates in seconds adding excitement to any pool or costume party.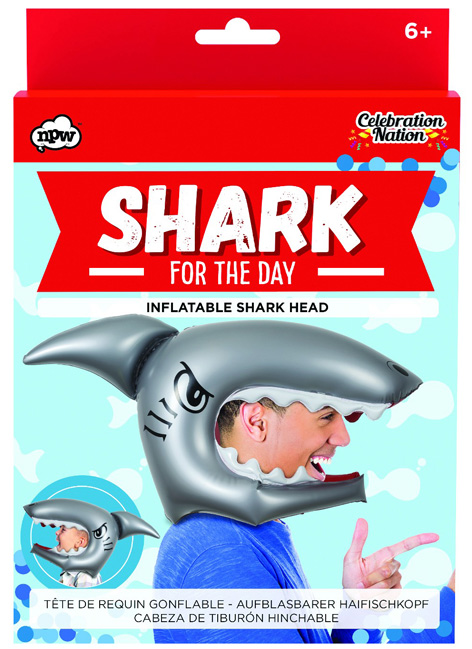 Collectable: Hatch and Grow Alien Egg (Grossman)
Grow your own alien! Just immerse the magic egg in water and wait, a baby Alien will appear in a couple of days. There are a few aliens to collect wait and see what hatches out!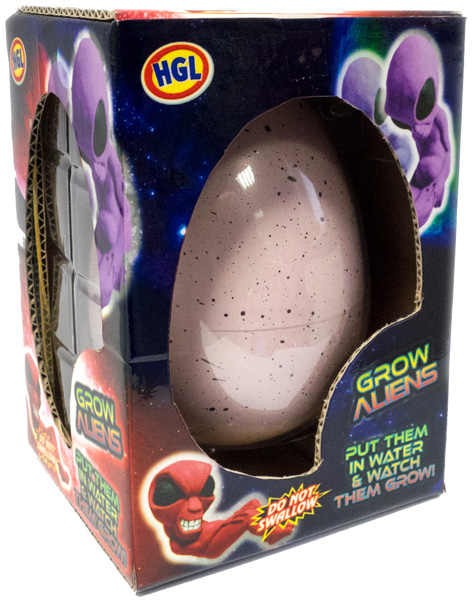 Construction: HEXBUG Nano Space Cosmic Command (Innovation First)
This unique playset features interactive features for nano bugs and people alike as we learn to face the rigors of outer space.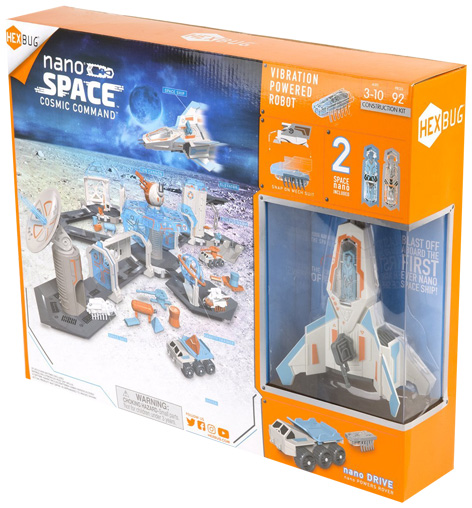 Creative: Fashion Angels Watercolour Portfolio (DKL)
Use this beautiful set of watercolor paints to paint the Illustrated metallic posters in this Watercolor portfolio by Fashion Angels. Age: 8+. RRP: £10.50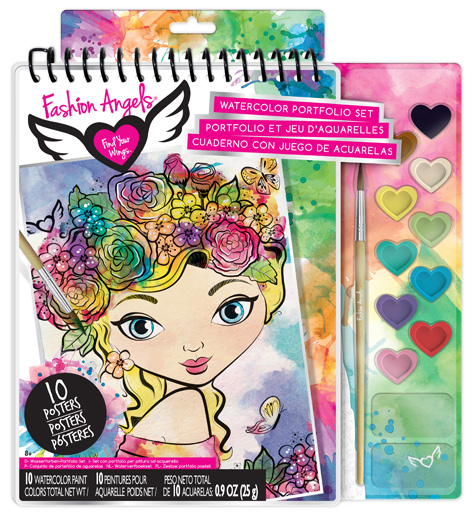 Doll: Baby Annabell Interactive Doll (Zapf Creation)
Baby Annabell is just like a real baby with realistic sound and movements. The UK's best-selling doll, she promotes imaginative role play and encourages the development of social skills from a young age.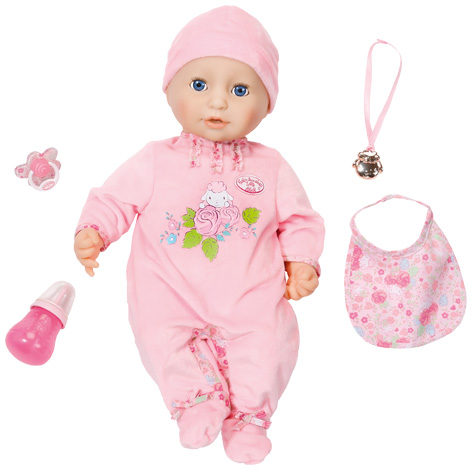 Educational: Factivity Solar System Kit (Parragon)
Stars, planets, rockets... It's time to explore the solar system and beyond with epic facts, cosmic activities and out-of-this-world experiments! Using the projector torch and 4 star discs inside the kit, junior astronomers can create their own solar eclipse and light up their walls with stars!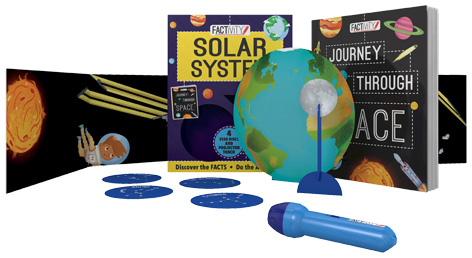 Educational Game: SmartGames Jungle Hide & Seek (Smart Toys & Games)
Explore the Jungle. Find the Animals! Featuring 80 multi-level challenges and a double-sided game board. Suitable from 7 years + and RRP of £17.99.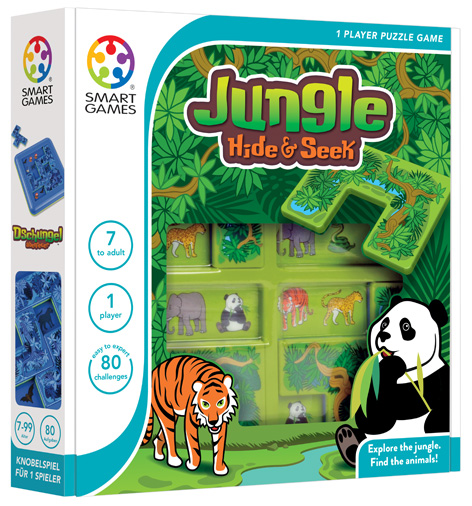 Electronic: Leappad Epic (Leapfrog)
The Ultimate learning experience. Wi-Fi connected with access to over 800 games, and a kid-friendly browser.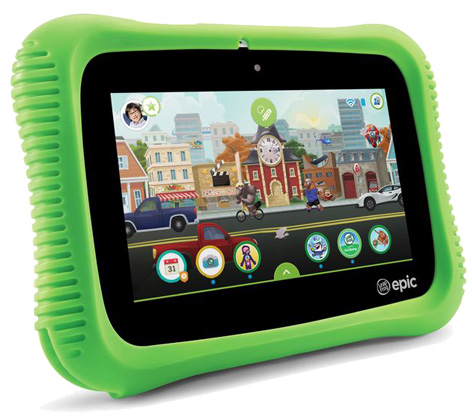 Flying: My First Drone (Little Tikes)
My First Drone by Little Tikes is the only drone designed for pre-schoolers that flies, turns and lands with one-touch control. The one-touch, ergonomically-designed remote makes it easy to take off, land, turn and stop. Plus its Auto-hover technology keeps drone suspended in mid air for easy flying. Age: 4-5 years+. RRP: £34.99.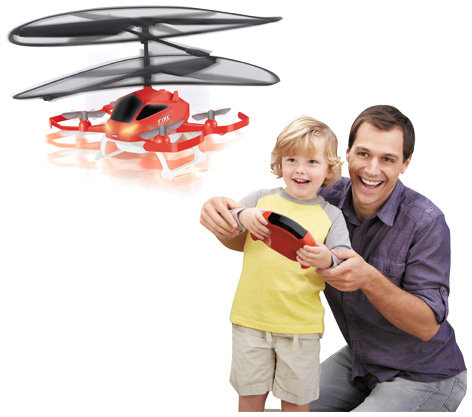 Jigsaws & Puzzles: Crocodile Creek Dinosaur Jigsaws (Bertoy)
Discover this beautifully designed storage box with a matching 24 piece puzzle inside!
Suitable for ages 3+ and retails at £6.99.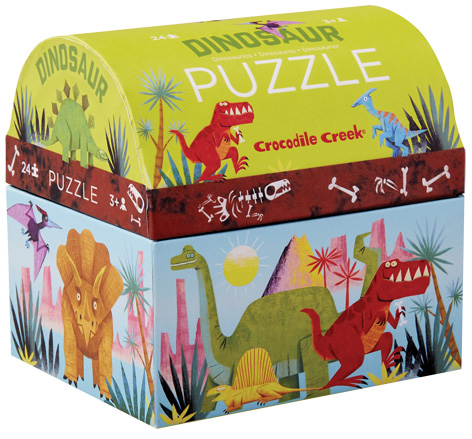 Licenced: Ghostbusters Ecto-1 (Playmobil)
The iconic Ghostbusters vehicle comes equipped with lights, original siren sound and the characters Winston Zeddemore and Janine Melnitz, dressed in the famous outfits.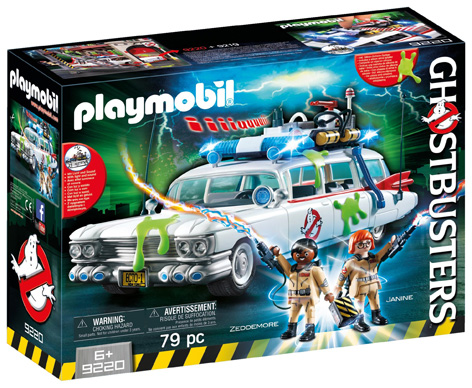 Outdoor: SnoBall Battle Pack (Zimpli Kids)
The SnoBall Battle Pack magically transforms water into realistic snow that you can mould to create your very own SnoBalls.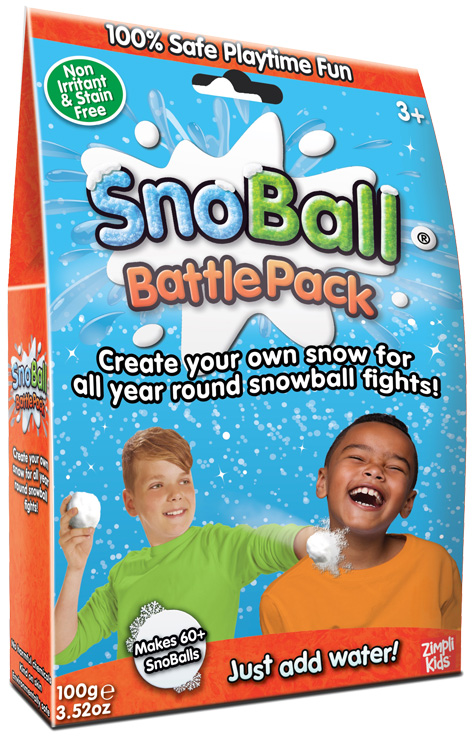 Radio Controlled: Dash the TRex (VTech)
Remote control T-Rex that automatically switches between a T-Rex and racer! Buttons activate phrases, dinosaur facts, sounds and automatic switching.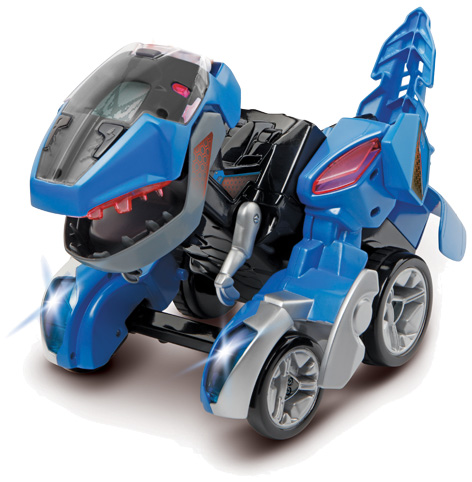 Ride-On: Batman 6V Powered Ride On (MV Sports)
Ride in style just like Batman with this awesome 6v battery operated Batmobile. With easy foot operated pedal and forward and reverse gears. 3 years+ £249.99.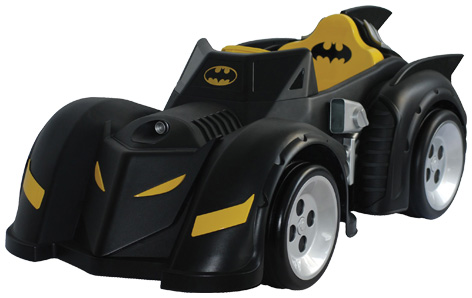 Role Play: Bigjigs Toys Lunch Box (Bigjigs)
This gorgeous wooden lunch box is everything your little one needs for a tea party or picnic. Find a range of wooden food including an apple, banana, sandwich, orange juice. Ideal to help your little one to learn about the importance of a healthy and balanced diet.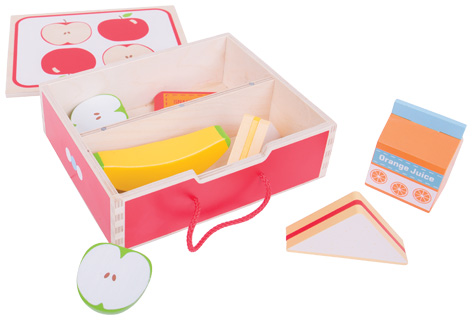 Soft: SHNOOKS (Zuru)
Pop the bubble, shake and bring your new best friend to life. Shnooks magically grow 8x in size! Age 3+. RRP £7.99.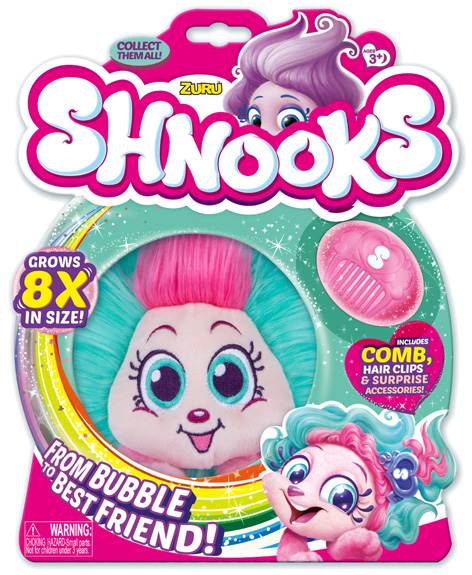 Special Needs: Paint Sticks (Little Brian)
Perfectly sized for young hands, Paint Sticks provide a clean, convenient way to paint without water or the usual mess, ideal for children to release creativity.

Vehicles: Racing Car (Jumini)
Our wooden racing car is just perfect in all its simplicity from its bright red paint to its quality chunky feel , retailing at just £6.99 makes it an affordable gift and because it has a 1 painted on the side its great for 1st birthdays too. Age 1+.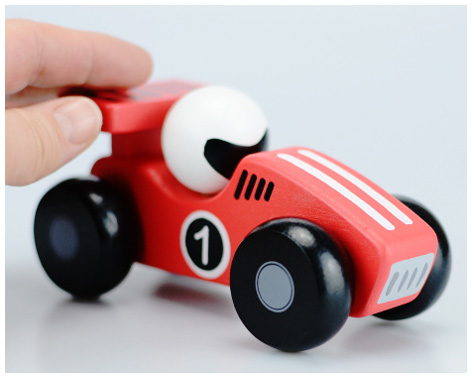 Wooden: Abbey Manor (Kidkraft)
The KidKraft Abbey Manor is a new way to play. This clever Victorian dollhouse uses a double-hinged design to open up for imaginative fun, or fold away for convenience.