Independent Toy Awards: Radio Control

Dash the TRex (VTech)
Remote control T-Rex that automatically switches between a T-Rex and racer! Buttons activate phrases, dinosaur facts, sounds and automatic switching.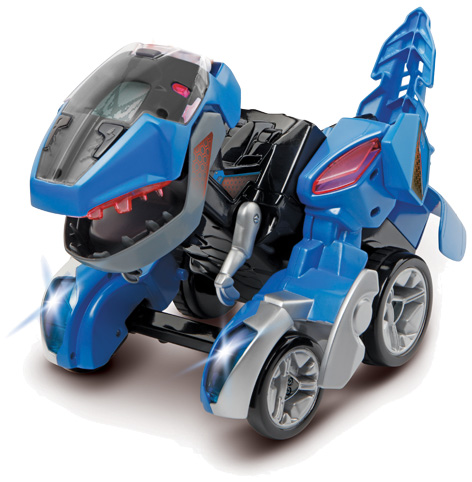 HEXBUG Battlebots Arena (Innovation First)
The lights dim as the audience roars, you have just entered the ultimate robot showdown! Modeled after televisionís favorite metallic war-zone comes HEXBUG® BattleBots® Arena™.

Monster Smash Ups (Wilton Bradley)
These beasts put the monster into monster truck! Monster Smash Ups are three radio controlled vehicles - Get behind the wheel of the Raptor, Viper or Rhino and get ready to smash your competition – to pieces! Race and swerve around your course but try not to crash – if you do your truck will explode and your driver will be ejected across the room! Rebuild it again and youíll be back in the race in no time.