2018 Bronze Medal Winners

Action Game: Happy Salmon (Coiledspring Games)
Now you can play Happy Salmon, the simple, fast-paced card game of high-fivin', fin-flappin' foolishness, with six more players! Suitable for ages 6+, RRP £13.99.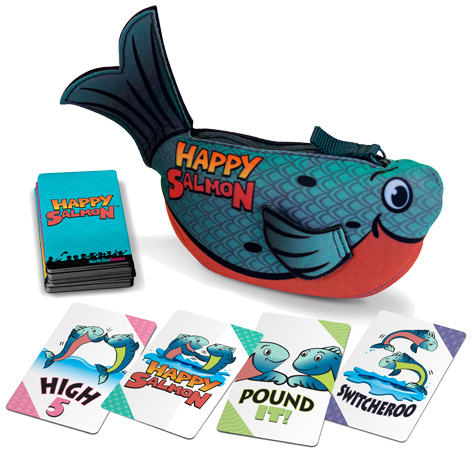 Baby: 1.2.3 Pirate Ship (Playmobil)
Priced at RRP £19.99 and suitable for ages 18 months plus, the PLAYMOBIL 123 Pirate Ship is a great toy for developing children's imagination.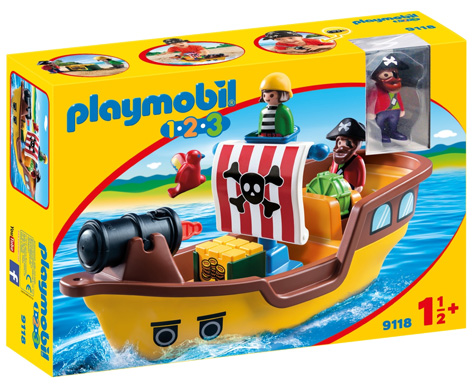 Board Game: Kero (David Westnedge)
Kero is a fast-paced game of skill and luck for players 8+. Battle your opponent for the world's remaining resources, but don't run out of fuel!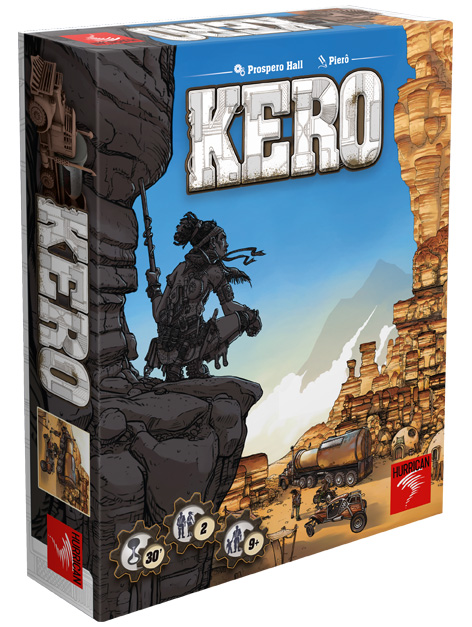 Card Game: Accentuate (Accentuate Games)
Accentuate is the hilarious guess the accent game. Repeat a film quote in a randomly selected accent and see if team-mates can guess what it is!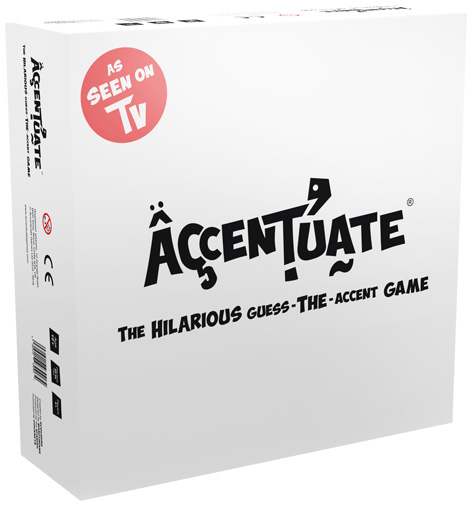 Children's Gifts: Gelli World Dino Pack (Zimpli Kids)
This pack allows imaginations to run wild, playing with historic dinosaurs and plants, trudging through the thick green Gelli!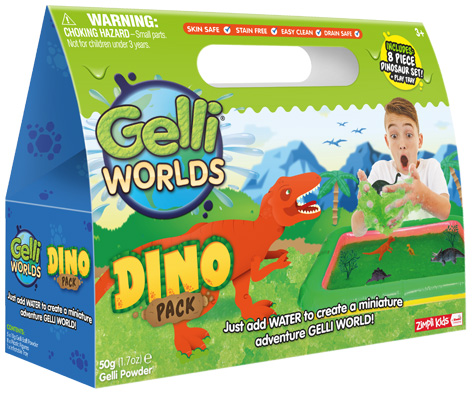 Construction: IdentiToy Clear Toy Brick Baseplate (IdentiToy)
This is for use with the IdentiToy App which creates background images and videos to enhance the toy brick building experience. MSRP £10 . 5-10 Age range.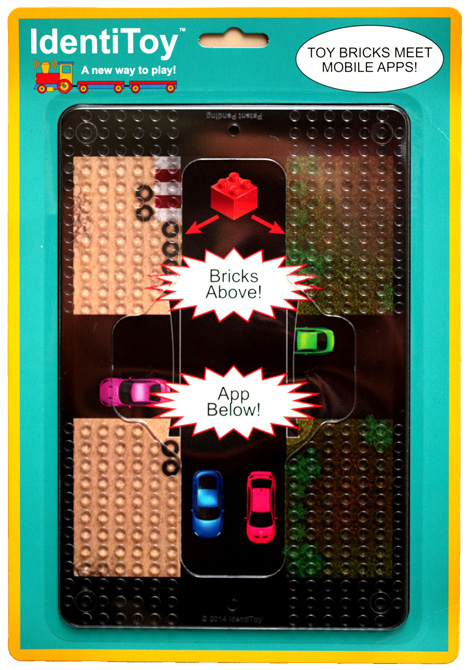 Educational: Junior Rainbow Pebbles
(EDX Education)
Hands on learning for ages 18 months to 99 years. Helps develop creative thinking, problem solving and fine motor skills. The RRP is EUR 21.81.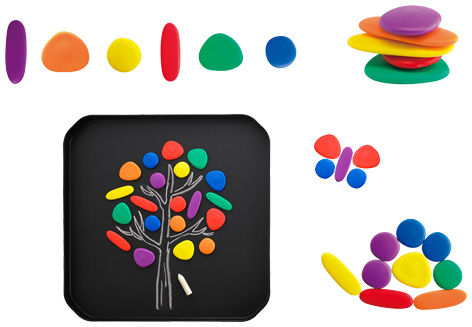 Electronic: Boxer (Spin Master)
This plucky little bot is the perfect mix of playful and cheeky, responding to hand movements and interacting in silly ways. Ages 5+. RRP £79.99.
Jigsaws & Puzzles: Explore the Safari (Headu)
Re-assemble the puzzle, carefully observe the illustration, and discover the subjects in the savannah. Like a real scientist, you should keep a notebook of comments on the individual discoveries. In addition, by using the magic torch you can also observe what cannot be seen with the naked eye!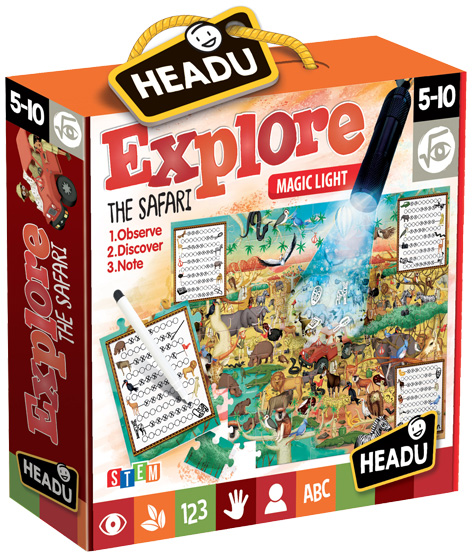 Licenced: Golden Snitch Heliball (Wow! Stuff)
Features object detection and hand control plus allows the user to customise its flight patterns to avoid capture! Includes Rules of Quidditch. Ages +. SRP £29.99.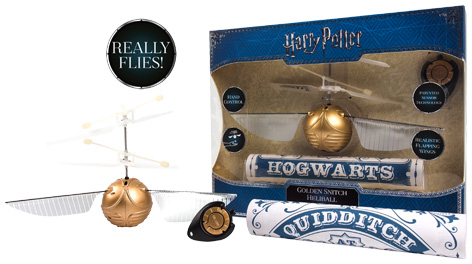 Outdoor: Jumpking ZorbPOD 14ft Trampoline (YJ Euope)
The Jumpking ZorbPOD creates a new revolution in trampoline design for your garden. With a sleek black powder coated frame and exaggerated curved edges , this style of trampoline will create the 'wow' factor for any child and indeed any garden!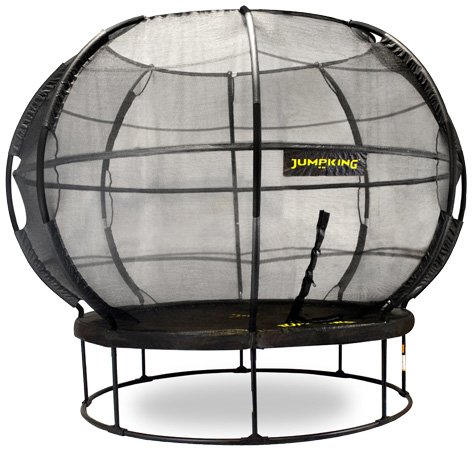 Radio Controlled: BABY Born City RC Scooter (Zapf Creation)
BABY Born can travel in all directions with the multi-directional City RC Scooter. BABY born can sit comfortably on the Scooter seat and has easy grip handlebars to hold on to, flashing indicator lights tell which way she is going to turn. For ages 3+, RRP £42.99.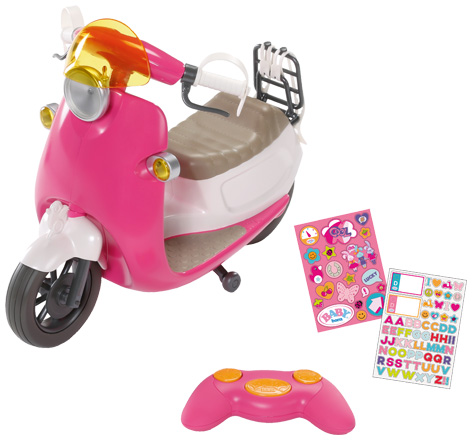 Role Play: Baby T-Rex Onesie (Global Solutions For Clothing)
This onesie in embossed velour with character hood and tail. Available in sizes 6 months to 3 years. RRP £19.95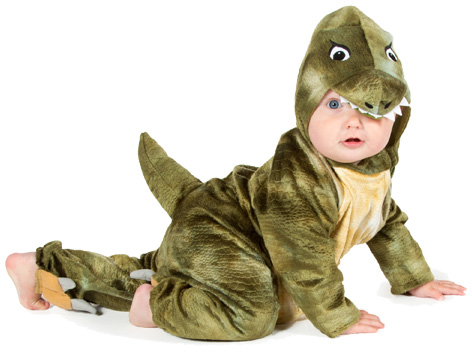 Soft: L1On Alimal (Plushland)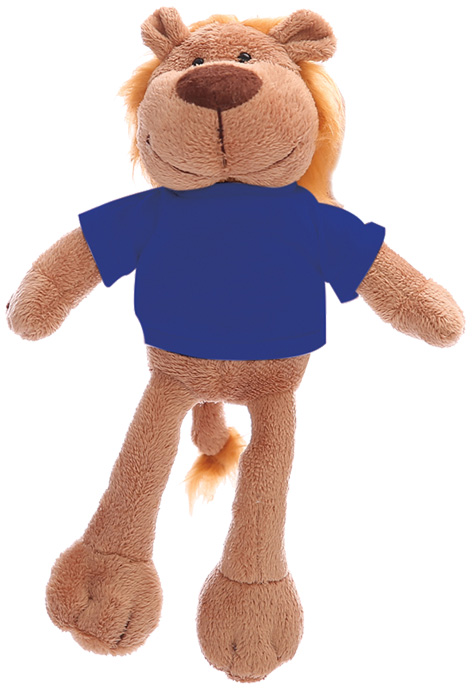 Special Needs: M as in Monkey™ (Games By BRIGHT))
Bingo meets Memory when Sigma the monkey is learning the letters! Match hidden letters and pictures to fill your cards; fun, fast-paced and educational.
Vehicles: RC Dozer Racer (Little Tikes)
Little Tikes Remote Control Dozer Racer transforms from a speeding race car to a powerful bulldozer with the push of a button. Blast through obstacles as a big, powerful bulldozer or catch some serious speed as a sleek race car.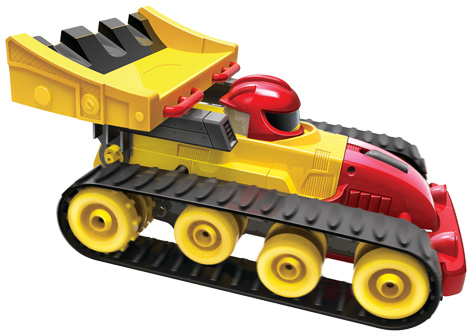 Wooden: The Shape Kids Toys & Books (The Shape Kids)
4 wooden magnetic characters. Lots of fun making up different characters with eg a triangular head, square body, circular arms, rectangular legs comes with books.