2018 Commendations

Outdoor: JumpKing UFO Swing (YJ Euope)
New arch design, strong black & yellow powder coated frame. Easy to assemble. Age 3 years+ RRP £189.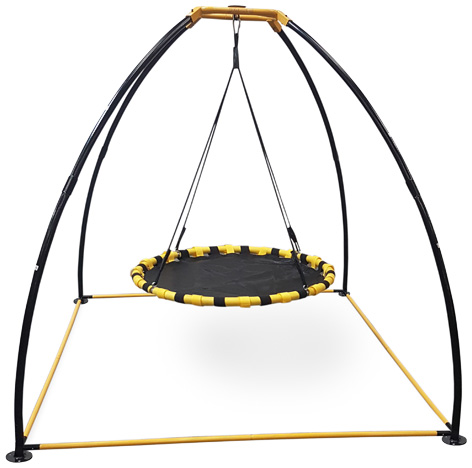 Flora Animated Bunny (GUND)
GUND is proud to present Flora a sweet, smiling bunny with two different play modes. Press the left foot to play an interactive game of peek-a-boo, and the right to hear the song Do Your Ears Hang Low in a cute voice. Soft toy is surface washable. Suitable from birth. Item is CE marked. Height: 30.0cm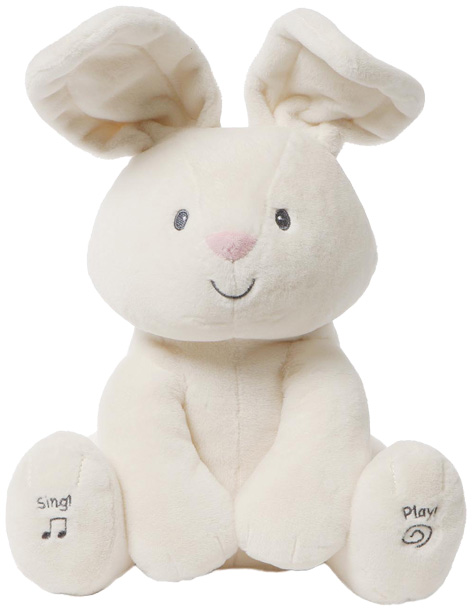 Aquarium (Playmobil)
The bright and colourful Aquarium is recommended for children between the ages 4-10 at the RRP of £49.99.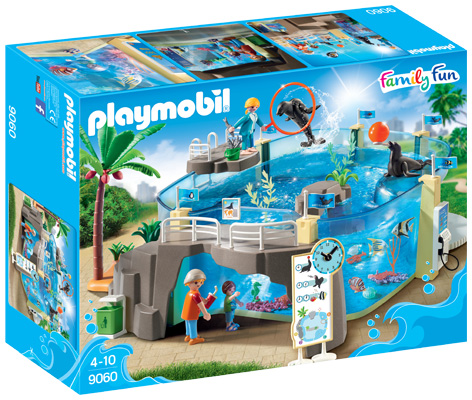 KumiKreator (Spin Master)
Create and customise colourful friendship bracelets with the KumiKreator. Load the colorful spools into the machine, spin and create in minutes! Ages 6+ £29.99.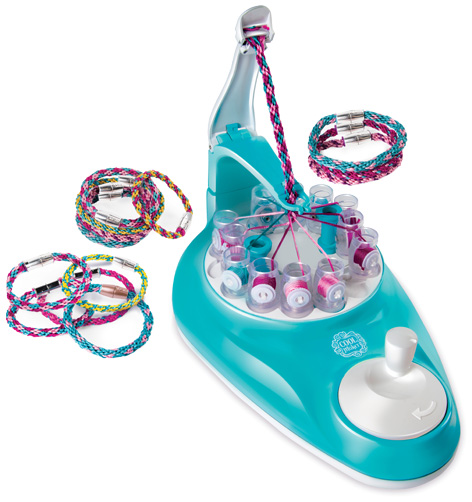 Rainbow Unicorn Egg (Grossman)
Its all about mythical creatures this year and now you can grow your own Unicorn! Simply immerse the brightly coloured egg in water and watch as your unicorn appears!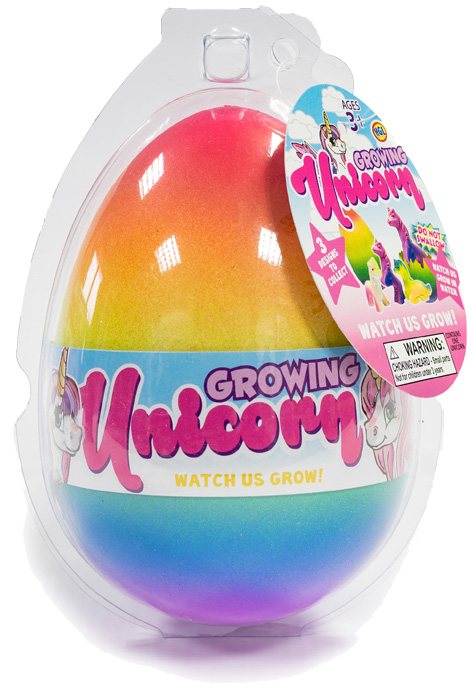 Kidzlane Stage Mic Sing Off (Ness Toys)
This kid-friendly, yet high-performing dual-mic karaoke features multi-colored flashing LED lights, audience sound effects and options for record and playback. Available on Amazon October 1st. Ages 6+.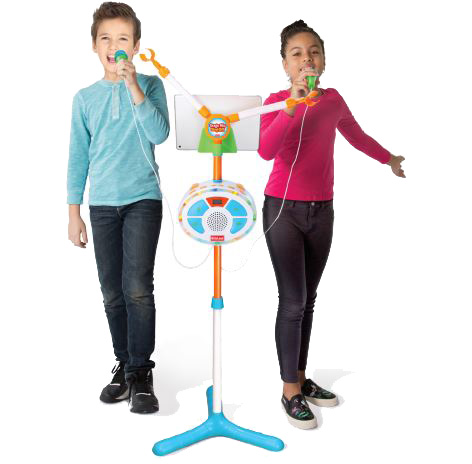 LeapFrog LeapBuilders Fix-it-Truck (LeapFrog)
Learn about numbers, shapes and colours while building this 23 piece truck, with blocks made for little hands. The truck will respond with over 100 phrases, sounds and songs whenever one of the double-sided blocks are inserted into the magic window slot.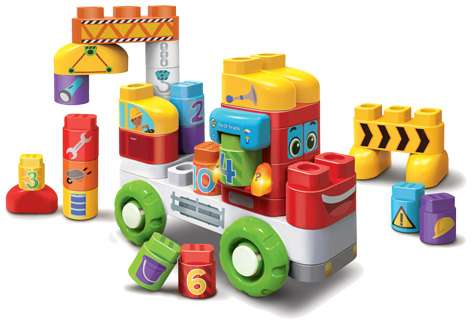 BiOBUDDi Lagoon construction blocks (Liberty House Toys)
BiOBUDDi presents a new range of plant based eco-friendly blocks. Lagoon is one of the sets in our Wildlife range. Age 18 months – 6 years. RRSP £19.99.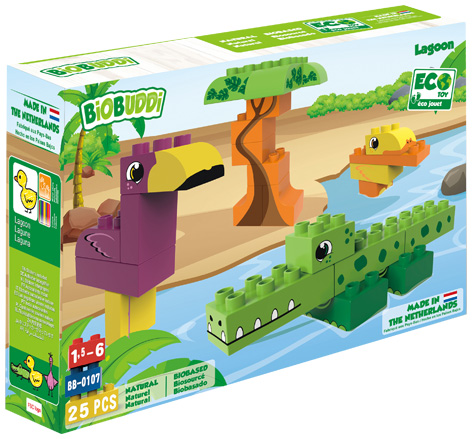 Building Box (BAKOBA)
This is the perfect construction set for the curious and creative builder. Also floats on water and is combinable with legobricks. Age 3+, RRP €49.99.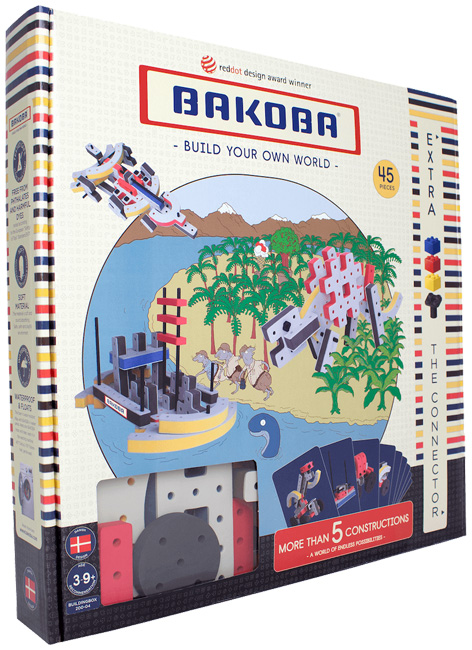 Mechanics Gravity Motor System (GeoMag)
The magic of gravity pushes the spheres through the spiral of the Mechanics engine. This is a magical and eco-friendly system that uses the invisible forces of attraction and repulsion to move the models through magnetic forces.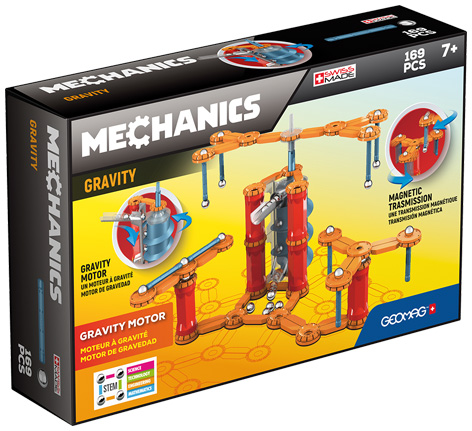 Botley the Coding Robot Activity Set (Learning Resources)
Screen free coding for children as young as 5. Botley is packed with features including 80 step programming, object detection, loop commands and black line following. £79.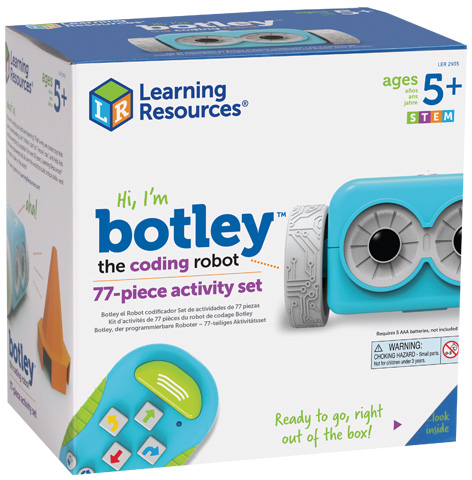 Project Mc2 Ultimate Makeover Bag (MGA Entertainment)
Perfect for science and beauty lovers, the Ultimate Makeover Bag opens to reveal an incredible makeup and art station with cosmetics disguised as art supplies! Complete the experiments and discover some of the science behind beauty. For ages 6+, RRP £54.99.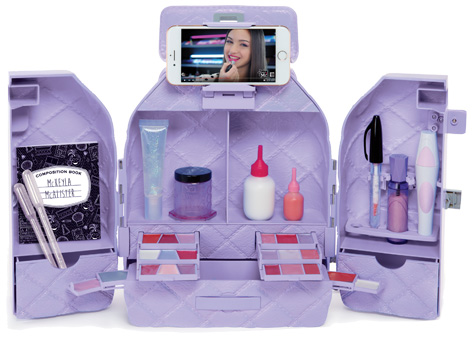 AugmentifyIt® SPACE Augmented Reality (AR) Quiz Game (Peapodicity)
AugmentifyIt® Augmented Reality (AR) SPACE cards. Play to learn! Explore and
discover SPACE. Over 180 facts. Over 300 quiz questions. Ages: 3 - Infinity. RRP £9.99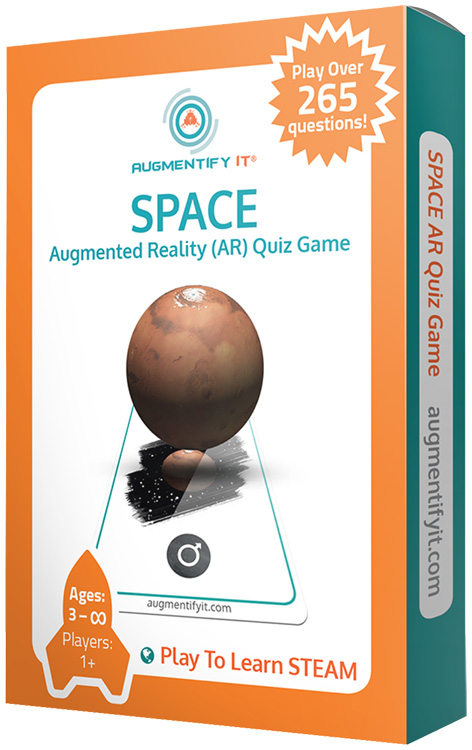 Fractions Tray (Bigjigs)
Learn how to work out fractions by removing & replacing the labelled fraction pieces from the tray. A fantastically simple way to teach children about shapes. Suitable for 3+ years.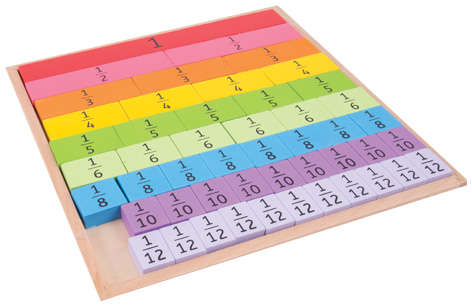 When I Dream (Asmodee)
When I Dream is a family game which is all about the magical world of dreams, combining creative thinking, word association and downright hilarity.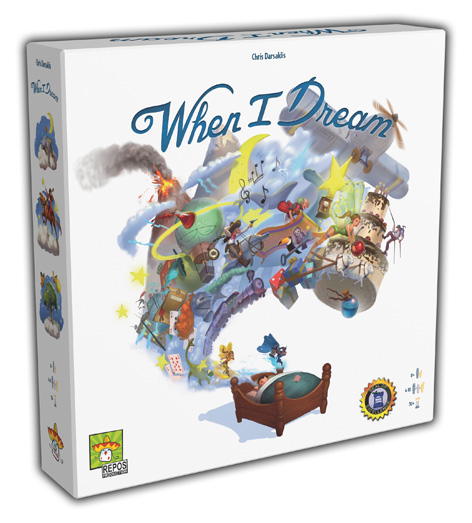 Strictly Come Dancing Board Game (John Adams)
Have fun with your family and friends as you compete in this exciting game inspired by the thrilling and glamorous TV treasure Strictly Come Dancing!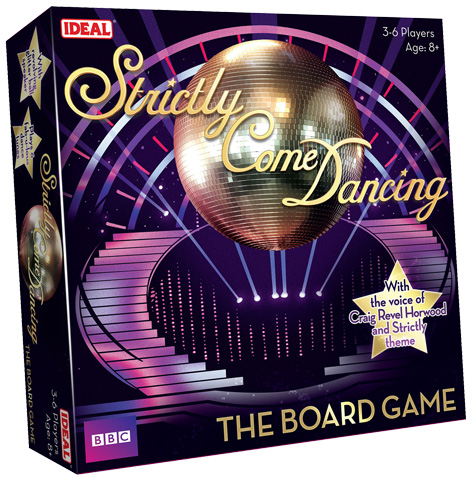 Top Trumps Junior – PJ Masks (Winning Moves)
PJ Masks Top Trumps Junior will ensure hours of entertainment, featuring lots of fun activities including Spot the Difference, Take 5, Mini Top Trumps, Pairs and Observation Quiz!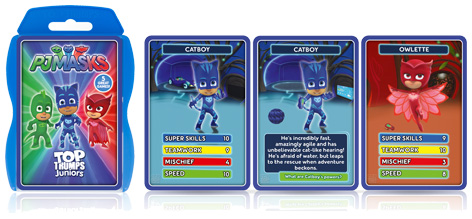 Matchify Card Game (PikyKwiky)
Matchify is a fast-paced, observation card game, perfect for family and friends. When you spot the links on the cards… SHOUT it out! Fastest player, wins! The game has 5 themes: Original, MadeOf, TypeOf, Professions and Travel.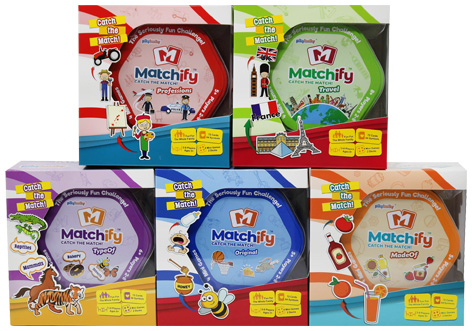 4 Bananas™ (Games By BRIGHT)
3 bananas are just as many as 3 crocodiles, or the number 3! In this domino game you match symbols, numbers, Stars, Stops and Sigma cards!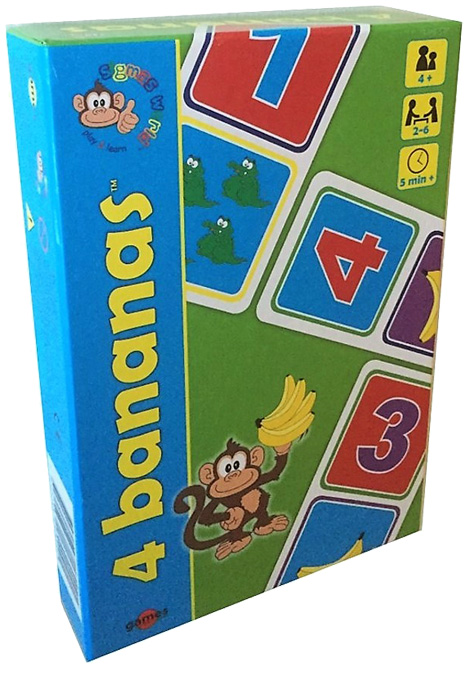 World Map Puzzle (Bigjigs)
Explore the countries and continents of the world & discover landmarks, once the puzzle is complete, there is plenty of opportunity for discussion.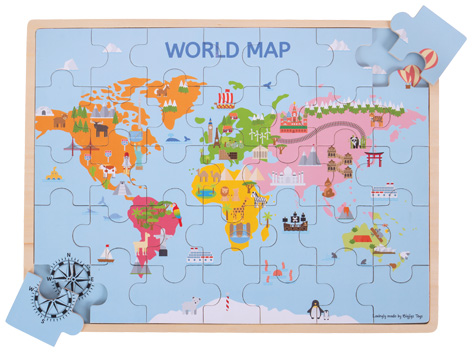 Sand 'n' Surf Water Table (Grow'n Up)
Design for kids ranging for 1.5 – 4 year old, this water table will bring endless fun water fun time for kids while developing their sensory and fine-motor skills.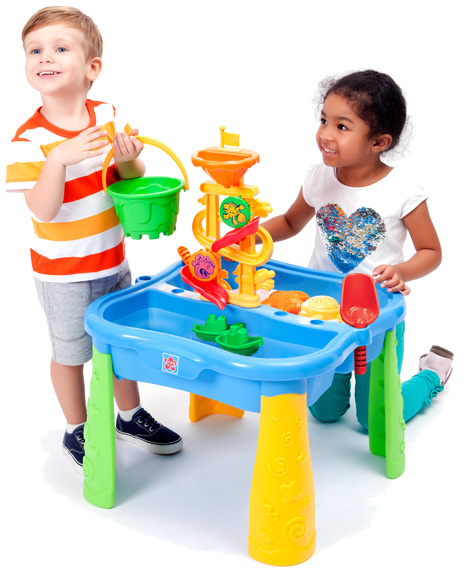 Molkky (Tactic Games)
Molkky is an outdoor skittles game in which success is based on a combination of chance and throwing accuracy. All you need is an outdoor space- a garden, park, or a village green- a few friends a, and a set of Molkky Pins. The first player to knock down 50 points worth of wooden pins wins the game!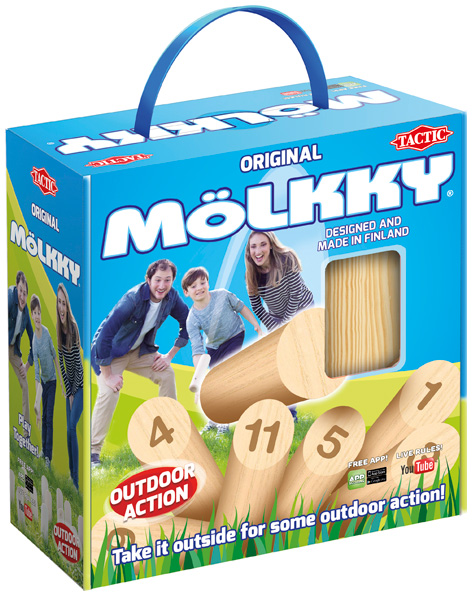 Golden Snitch Heliball (Wow! Stuff)
Features object detection and hand control plus allows the user to customise its flight patterns to avoid capture! Includes Rules of Quidditch. Ages +. SRP £29.99.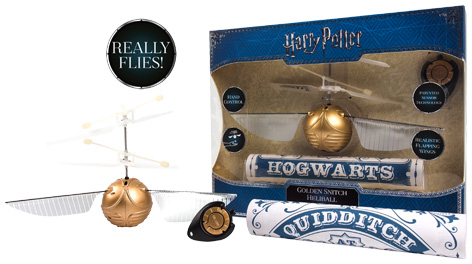 Mystery Flying Snitch (Wow! Stuff)
Amaze and astound your family and friends as it appears to magically fly around your body! Incorporates a patented illusion of flight. Ages 6+. SRP £24.99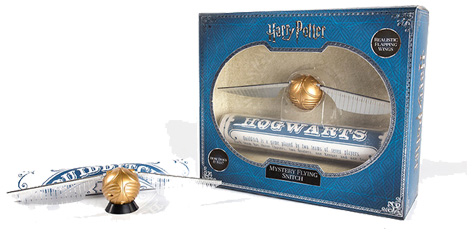 Juliette Dollhouse (KidKraft)
Thoughtfully crafted, classically-inspired and award-winning; KidKraft makes dollhouses to inspire the biggest imaginations.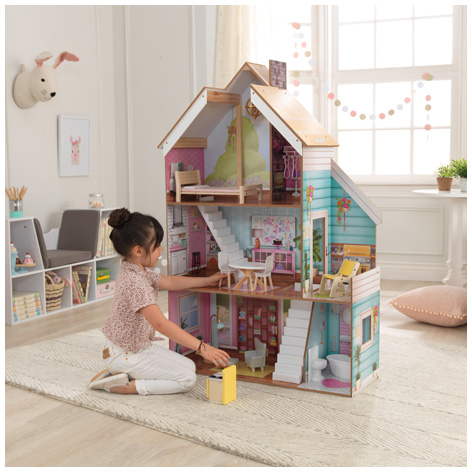 Rainbocorns (ZURU)
Collectible plush 'born' in a mystery egg and featuring exciting elements, from reversible sequins, to hair play, to enchanted creatures. Ages 3-6 RRP £24.99.