2018 Gold Medal Winners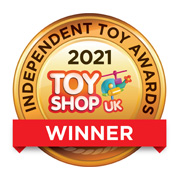 Action Game: Wally The Washer (Drumond Park)
The whacky Wally toy washing machine (RRP £24.99, age 4+) spins just like the real thing, spilling out coloured clothes which young players collect.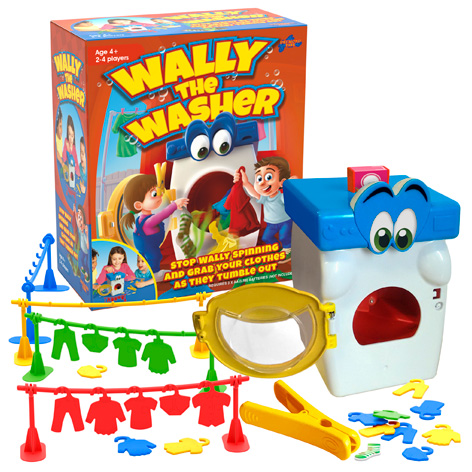 App Toys: Light Painting Wands (Wow! Stuff)
Draw and record extraordinary images or paint your Petronus in the night sky! Laser-scanned replica with ultra-bright LED tip and LP app. Ages 6+. SRP £29.99.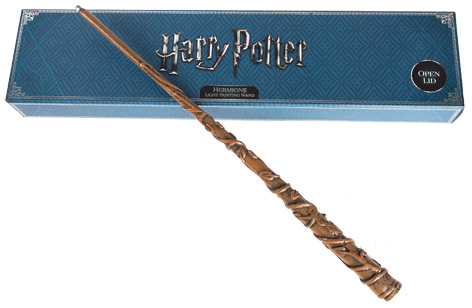 Baby: Learning Safari Playspace (Leapfrog)
Three different modes introduce music, first words, animal sounds and facts, shapes and colours. Play with six cute safari animals to hear learning songs and fun facts. Ages 6-36 months.
Board Game: Jungle Runners (Tactic Games)
You have a team made up of an elephant, a tiger and a monkey- and the race is on to run through the jungle faster than all the other teams! Roll the three dice, pick a character to move and find the fastest route forward. Jungle runners is a fast and fun race to the finish line, with surprising jumps along the route and unexpected splashes that might slow you down.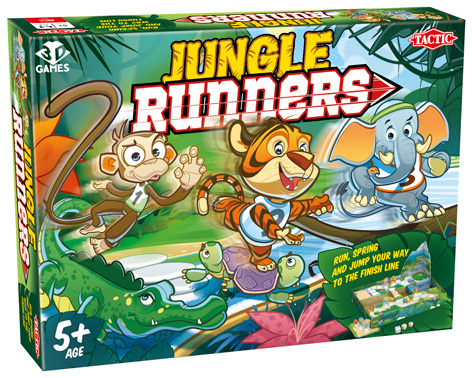 Card Game: Top Trumps Friends (Winning Moves)
You're' gonna love this highly anticipated Top Trumps pack, full of the best Friends' moments including the laugh out loud 'Holiday Armadillo', the hilarious giant poking device and Monica and Ross' unforgettable dance routine!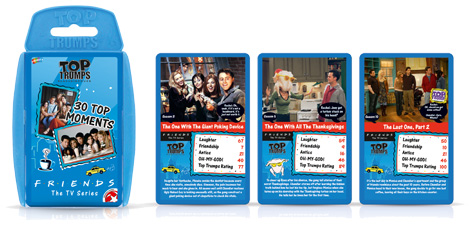 Children's Gifts: Playfoam Pals Wild Friends (Learning Resources)
Open a pod of Playfoam® to reveal a surprise animal – 12 to collect. Mess-free Playfoam® never dries out, so the fun never ends. Suitable for children 5+ RRP £3.
Collectable: Innovative SMASHBALL™ (ZURU)
In the guise of an all-new EYEBALL to house a crew of freakishly GROSS SMASHERS characters. Ages 4-10 RRP £1.99-19.99.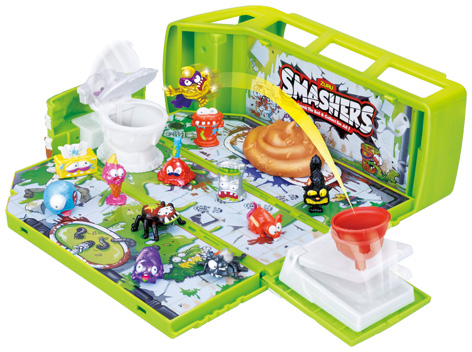 Construction: Geomag Confetti 127 Pieces (Geomagworld)
The Geomag classic Confetti line meets the needs of the unbridled creativity but with an explosion of colours. This fantastic 127-piece set is an explosion of colours and allows you to create endless combinations.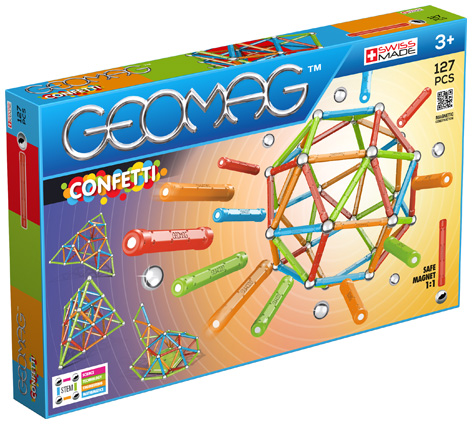 Creative: Play Stuff Dough Picnic Patch (John Adams)
The Play Stuff Dough Picnic Patch is ready to be explored and enjoyed! Create your perfect picnic scene using the 3D play board.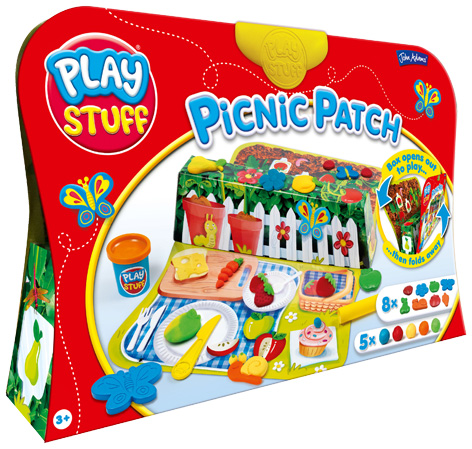 Doll: Hairdorables (Flair)
A brand new launch from Just Play/Flair is Hairdorables. This fashion forward collection hosts sassy collectable dolls with a difference, each pack opens to reveal 11 unique surprises inside. Series one has 12 character but 36 different dolls to collect, all with their own style and accessories. Sure to be a hit with the YouTube generation!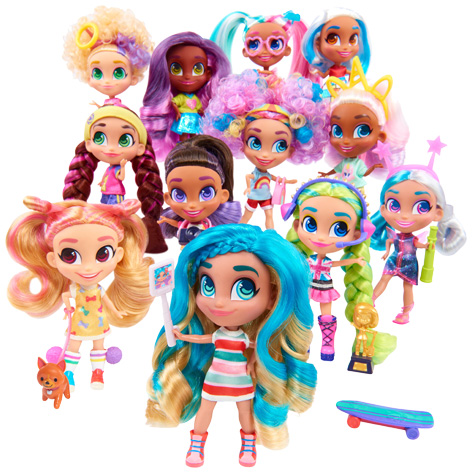 Educational: STEM Jr. Wonderlab (Little Tikes)
Designed for children aged three years and upwards, the Wonder Lab is the ultimate STEM activity toy that really brings the magic of science to life. With over 20 unique experiments and over 50 accessories, sounds and phrases, the Wonder Lab features a Circuit Centre, where children can 'power up' hands-on play, a potion-making Wizard's Brew and a mix and match Ball Maze. Priced at just £99.99, the toy is perfect for parents looking to purchase an educational toy for their children that has endless fun and is great value for money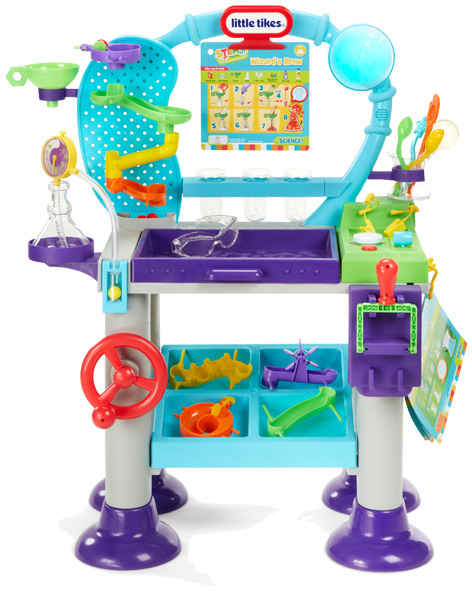 Educational Game: Race to 10 (Games by Bright)
Play, have fun and help Sigma the monkey get the numbers reach the sum of ten! Draw numbers, add or subtract them and win points.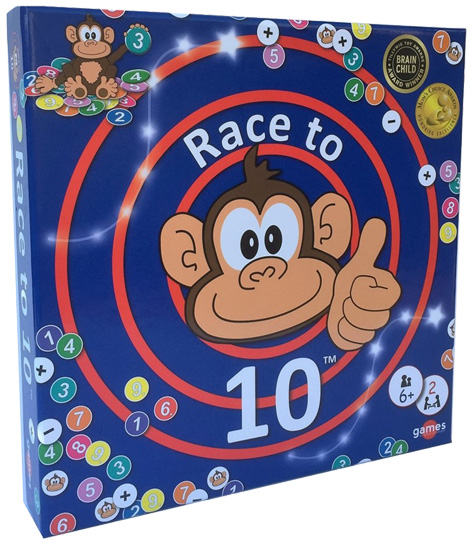 Electronic: ArmoGear Laser Battle (Ness Toys)
ArmoGear Laser Battle is an at-home laser tag with arcade-style features, including an invisibility mode, 150-200 ft shooting range, night vision and wireless target vests. Indoors or outdoors, just add batteries and set the battle in motion. Ages 8+. RRP $149.99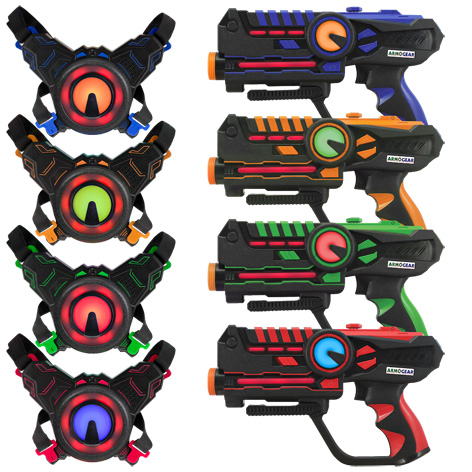 Flying: Supernova (Spin Master)
Unleash the power of your hands with Supernova! Equipped with motion sensors and an intelligent on-board system, no remote is needed! Ages 8+ RRP £39.99.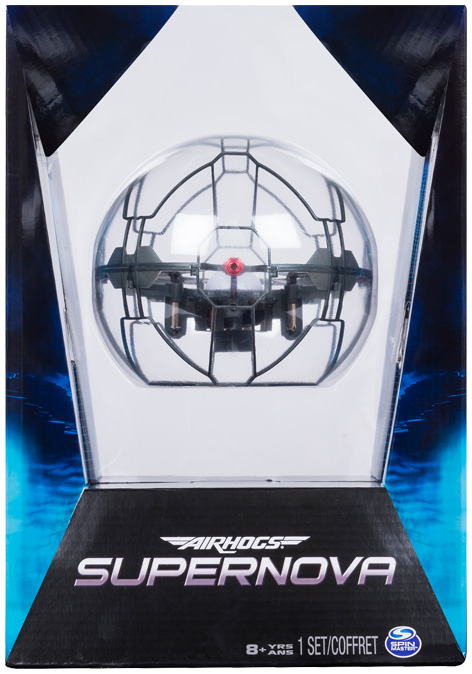 Jigsaws & Puzzles: Schleich: A Day at the Farm (Coiledspring Games)
Children will love this bright and colourful 40-piece farm setting, along with the two Schleich figures it comes with. Suitable for ages 5+, RRP £8.99.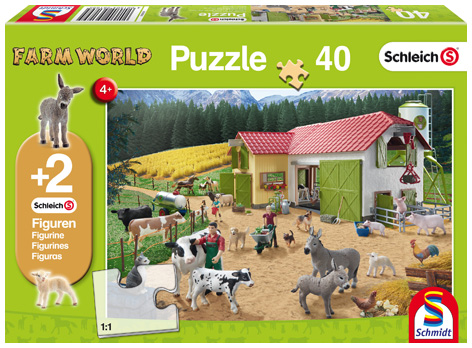 Licenced: Super Wings Transforming Characters (Alpha Animation & Toys)
Features object detection and hand control plus allows the user to customise its flight patterns to avoid capture! Includes Rules of Quidditch. Ages +. SRP £12.99.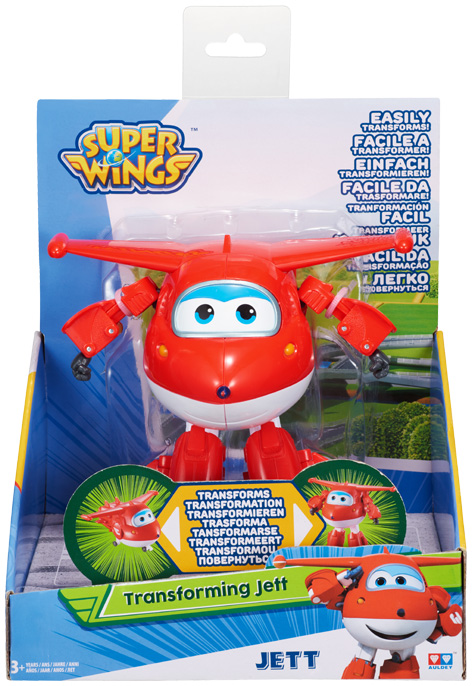 Outdoor: Light Up Unicorn Scooter (H Grossman)
Great scooter with cute unicorn design, when scooting along the wheels flash and glow but stop when you do. Adjustable handlebars so suitable for all sizes and a great fold up and go mechanism. Great to get kids moving.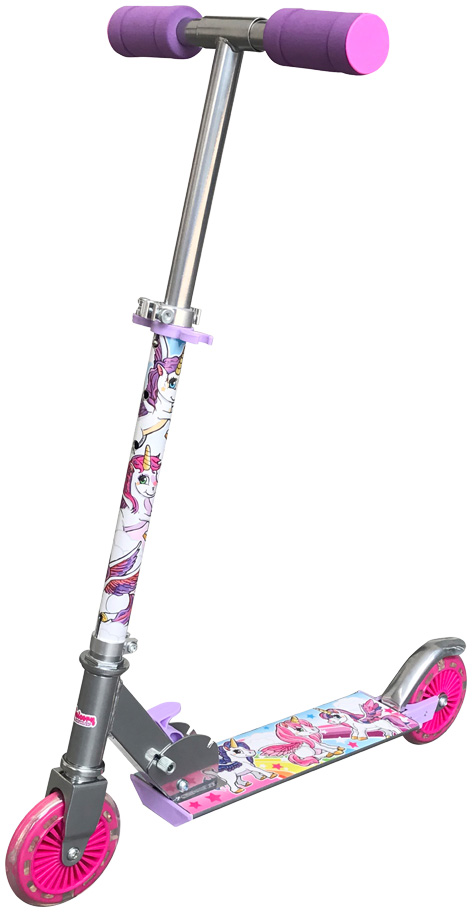 Radio Controlled: Switch & Go Dinos Sandstorm the Stegasaurus (VTech)
Remote controlled Switch & Go Dino. Switches between beach buggy and Stegosaurus. Control movement, lights and hear facts, phrases and sounds using the remote control.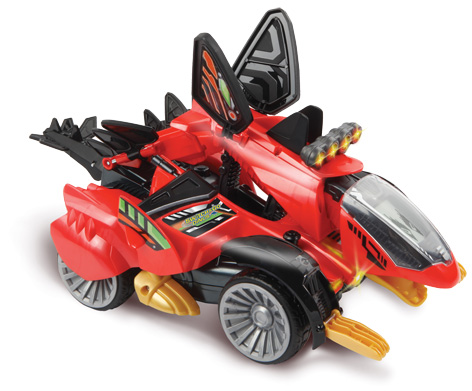 Ride-On: Range Rover Electric Ride On (Wilton Bradley)
Little ones can now conquer the park, or garden with the Official Range Rover Electric Ride On. Featuring all the design kudos you would expect of the world's most luxurious SUV, they will love driving around on this electric ride-on.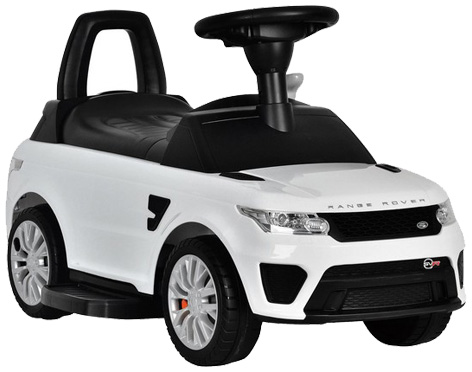 Role Play: Honeybake Popcorn Machine (Le Toy Van)
This unique and compact vintage wooden popcorn machine features a "pop handle" hold it down, release, watch them pop! Complete with 5 felt play popcorns to collect from the drawer and a colourful popcorn pot to serve them. Packaging features show tickets and sweet/salty popcorn tickets to cut out for extended play value.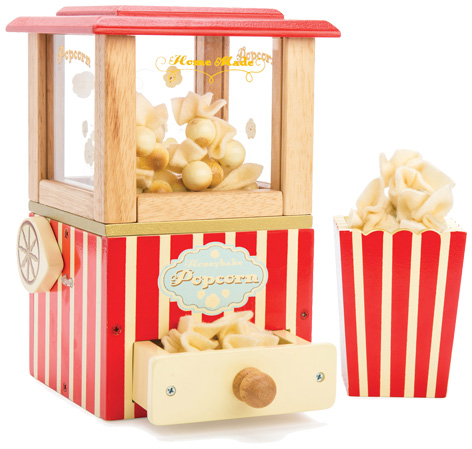 Soft: Sockiez Sock Monkey (Plushland)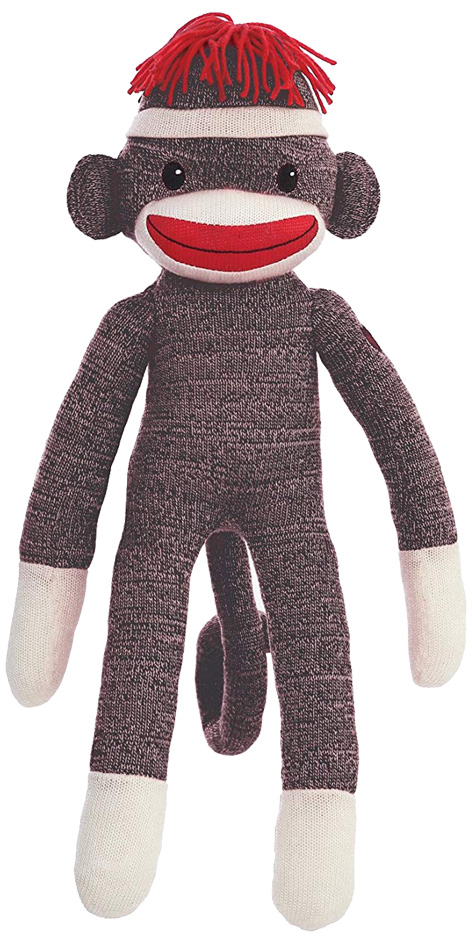 Special Needs: Touch and Feel Puzzles (Bigjigs)
Explore the different textures hiding underneath each of the animals. A great way to stimulate the senses & encourage early shape recognition. Suitable for 12+ months.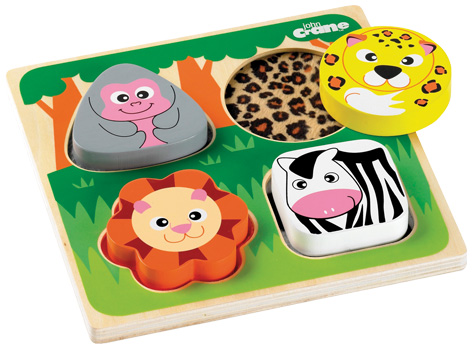 Vehicles: Porsche 911 GT3 Cup (Playmobil)
Popular with children and parents alike, the Porsche 911 GT3 Cup is recommended for ages 4+ and priced at RRP £39.99.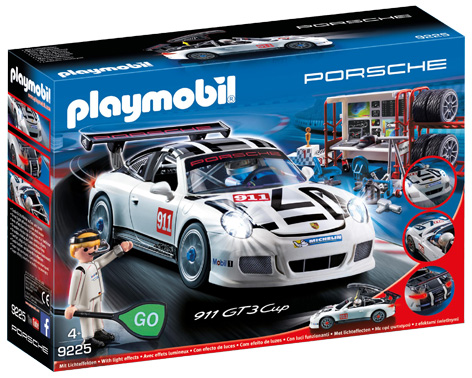 Wooden: Adventure Town Railway (KidKraft)
Transform your child's playroom into an exciting rail depot. The Adventure Town Railway Train Set & Table with EZ Kraft Assembly™ features a new innovative folding design.