2018 Silver Medal Winners

Action Game: Pass Gass (Tobar)
This year's smelliest family party game with a range of scents and sounds! What will you get a whiff of? Age range: 5+. RRP: £22.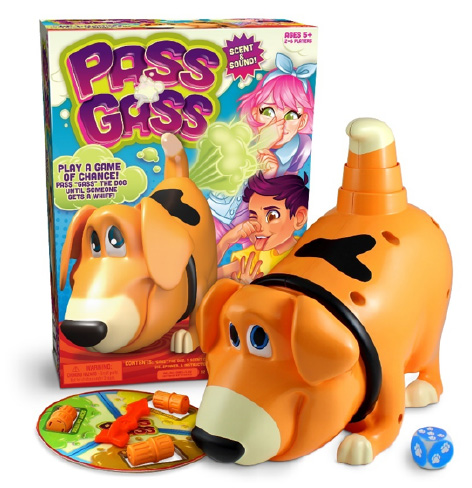 Baby: Mr Men Shape Sorter House (Jumini)
This fantastic shape sorter house features the brilliant Mr Men and Little Miss characters has lots of play value as it is a shape sorter but also fantastic for little ones to act out and make their own story with the character figures. Finished with fantastic detail and bright, beautiful colours.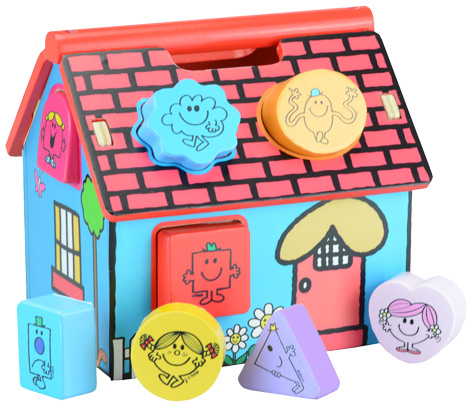 Board Game: FReNeTiC (Accentuate Games)
FReNeTiC is the frenzied word game of the elements. Players race against the clock to form as many words as possible using the Element symbol tiles. The novel scoring system adds the atomic numbers of tiles used to create the word. The first player to 1000 points wins.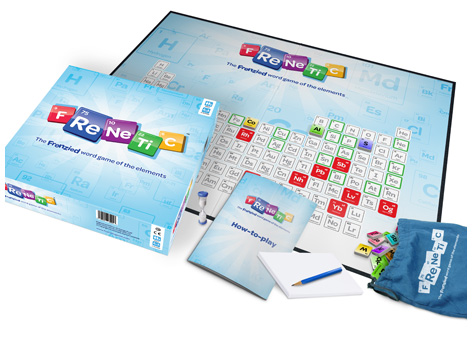 Card Game: Matchify (PikyKwiky)
Matchify is a fast-paced, observation card game, perfect for family and friends. When you spot the links on the cards… SHOUT it out! Fastest player, wins! The game has 5 themes: Original, MadeOf, TypeOf, Professions and Travel.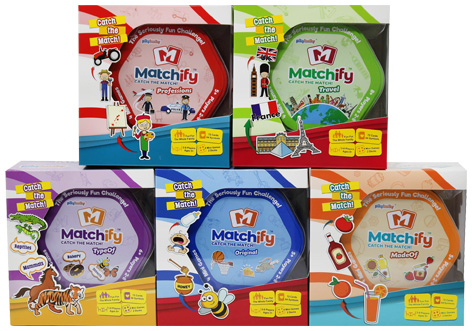 Children's Gifts: My Fabulous Storyteller (Lunii)
My Fabulous Storyteller allows children to create their own choices, simply and intuitively, by toggling and pushing buttons. They can choose a HERO, a WORLD, a COMPANION and an OBJECT – and navigate whole worlds of wonder.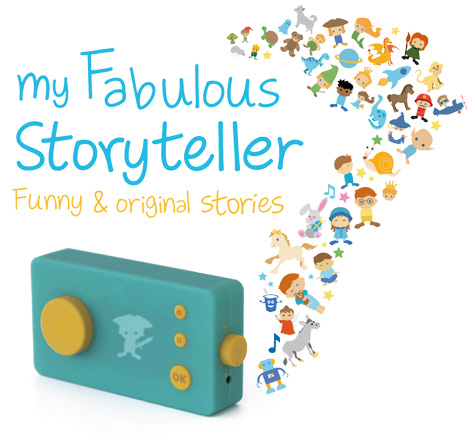 Collectable: Fartist Club (EOLO Sports)
Meet this gassy gang of farting friends! Pull their fingers for flatulent, stink-free fun: activate 10 different fart sounds or push the 10 second fart delay butt-on and play Hide-and-Fart! RRP £9.99.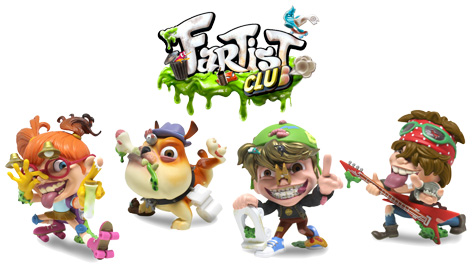 Construction: Engino Stem Heroes Jurassic Earth Set (re:creation)
This Engino set enables children to build 5 incredible motorised dinosaur models as they learn more about the Jurassic Era with the accompanying booklet.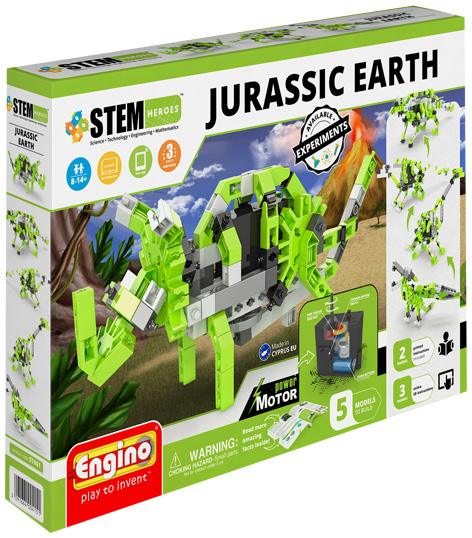 Creative: Glam Goo Deluxe Pack (MGA Entertainment)
Slime just got fashionable with brand new Glam Goo! With Glam Goo you can customise, decorate and even wear your own slime in your purse and ring. For ages 6+, RRP £29.99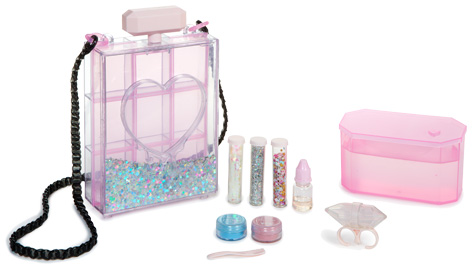 Dolls: Baby Annabell Interactive (Zapf Creation)
The UK's no.1 nurturing doll, Baby Annabell looks and acts just like a real baby! With realistic baby sound effects and cute little movements, Baby Annabell is sure to be lots of fun to take care of and encourages early childhood development. For ages 3+, RRP £49.99.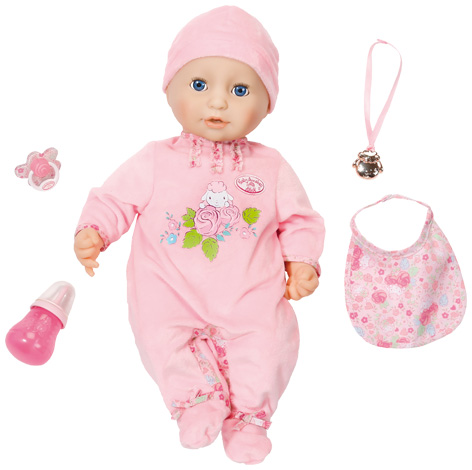 Educational: EasyRead Time Teacher Children's Wall Clock (EasyRead)
With its clear design and simple 3-step teaching system, this time-teaching clock helps children to quickly master this essential life skill. RRP £24.95 for 5-11yrs.
Educational Game: Montessori My Little House (Headu)
Put things in order and re-assemble your wonderful little house! With this maxi-game, children can classify the shaped objects, identify their shape, and locate them in their correct position.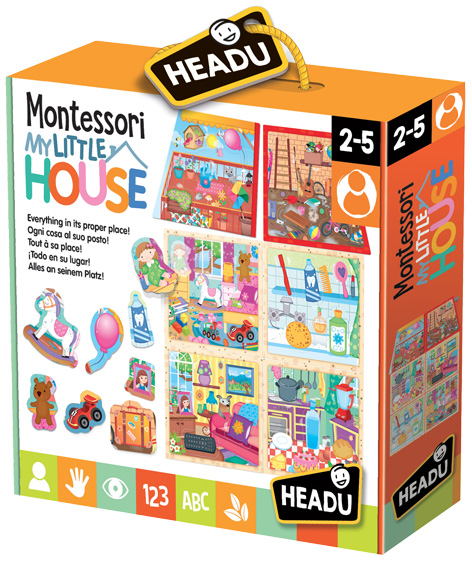 Electronic: Kidizoom Duo 5.0 (VTech)
5 megapixel dual lens camera. Apply funny effects, stamps and frames to your photos and videos. Features; 4X digital zoom, games, voice recorder and more.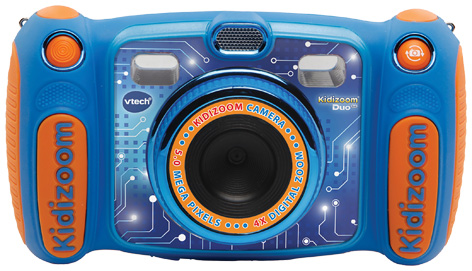 Jigsaws & Puzzles: The World - Atlas and Jigsaw (Usborne Publishing)
Children will love this bright and colourful 40-piece farm setting, along with the two Schleich figures it comes with. Suitable for ages 5+, RRP £8.99.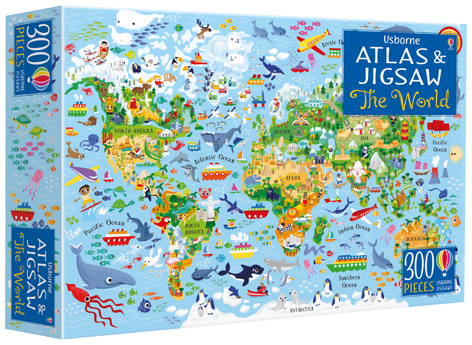 Licenced: Harry Potter Real Talking Sorting Hat (Kids@Play)
The animated hat will contemplate the house that the wearer is destined for, what house will he choose for you? 3 years+, RRP £39.99.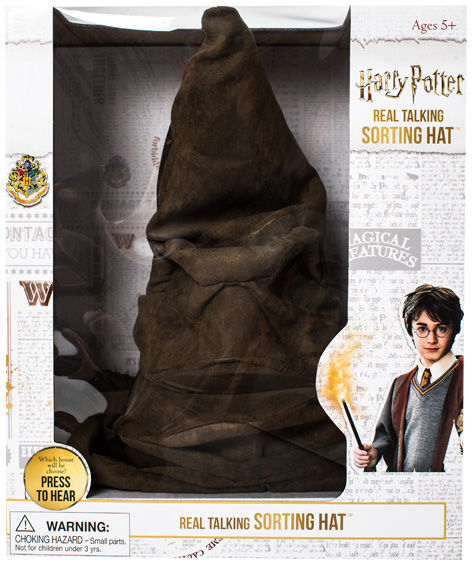 Outdoor: Primus Trampoline (Akrobat)
This elegant flush-to-ground trampoline with its innovative AkroVent jumping mat provides better rebound experience and maximum safety to children (+3yrs), athletes, or in rehabilitation therapy. RRP: from 820€
Radio Controlled: HEXBUG Robotwars Arena (Innovation First)
Select your fearsome robot of choice and prepare to clash inside the HEXBUG Robot Wars Arena! Designed to replicate the shows infamous battlefield, the HEXBUG Robot Wars Arena comes with interlocking checkered wall pieces, plastic panels and the ominous 'Dial of Doom'. RRP £79.99, ages 8+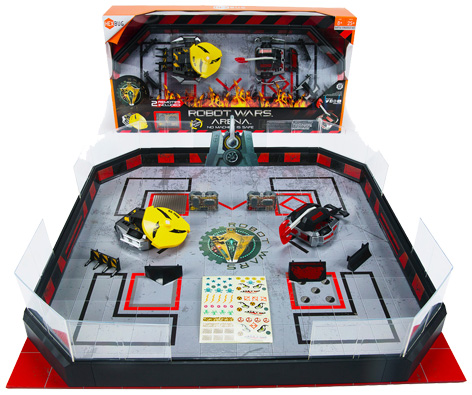 Ride-On: Magical Unicorn Carriage (Little Tikes)
Your little one will beam behind the reins of this Little Tikes Magical Unicorn Carriage! Kids will love the unicorn's rotating, light-up horn. Parents will love the handle to push the unicorn ride on! Featuring a removable floor board for younger children and as they grow, converts to a foot-to-floor ride on toy. The Magical Unicorn Carriage encourages imagination, active play and developing motor skills.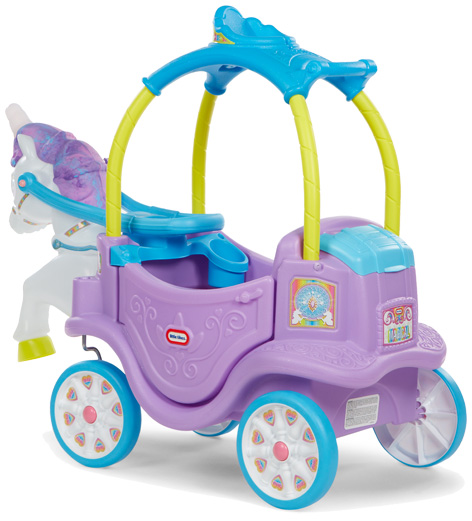 Role Play: Pizza Oven (Jumini)
This brilliant pizza oven is fantastic for role play and offers so much play value. With so many extra's added, this means children are able to fully explore with their role play. Made with quality wood and finished with beautiful colours giving it a real look.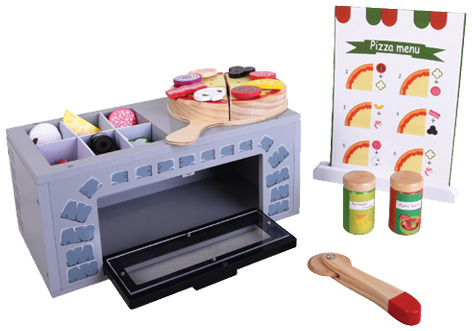 Soft: Happy Hashtag
The new hashtag shaped emoji cushions from Happy Hashtag launch at Autumn Fair in the DESIGNFIRST area. The 14 colours including unicorn, rainbow, teal and with bespoke design options available upon request.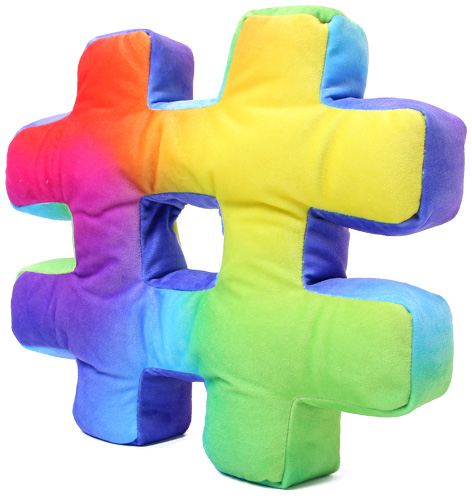 Special Needs: Mr Tumble's Domino Train (Golden Bear)
Hello Hello' it's Mr Tumble's Domino Train, packed with features to delight and entertain Mr Tumble fans. Simply load the dominoes into the feeder, switch on and watch as Mr Tumble's train lays the domino track ready to be knocked down!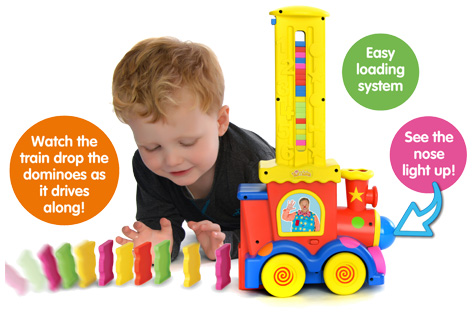 Vehicles: Screechers Wild! Level 2 Vehicles (Alpha Animation & Toys)
Transforming from your everyday vehicle into a creature ready for battle, this is vehicle-to-creature-evolution designed to help you dominate in battle.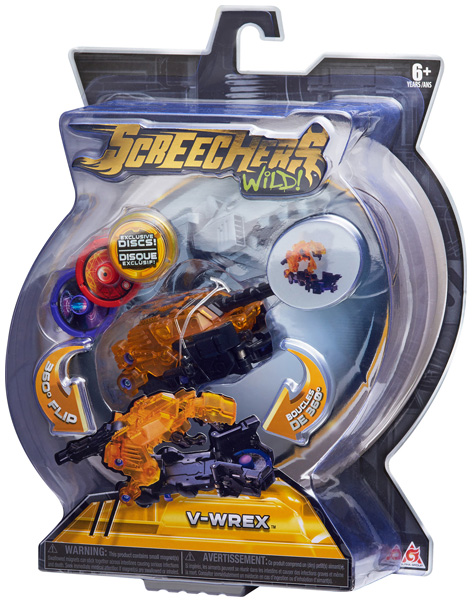 Wooden: Bluebird Villa (Threadbear Design)
4 wooden magnetic characters. Lots of fun making up different characters with eg a triangular head, square body, circular arms, rectangular legs comes with books.