2020 Bronze Medal Winners

Children's Gifts: Timber Tots Tree House (Bandai)
Branch out to the Timber Tots Treehouse for action-packed animal antics. Two character figures are included for little ones to get started with a raft of activities. RRP £39.99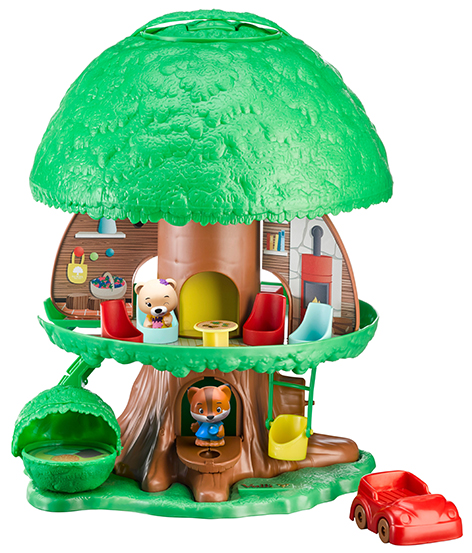 Collectable: L.O.L. Surprise! Lights Glitter Dolls (MGA Entertainment)
Each L.O.L. Surprise! Lights Glitter doll is a brand new character with glitter and glow details, born to strut the neon carpet. Shine the black light on your doll to reveal black light surprises, and bathe or feed your doll for a water surprise and colour change. RRP £11.99.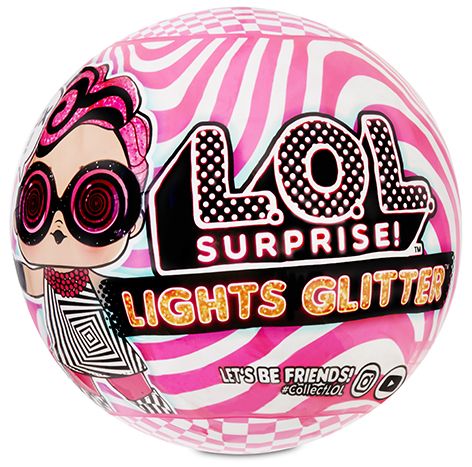 Creative: Peppa Grow & Play (Interplay)
Have fun growing your very own cress plant with Peppa and play with her house and garden!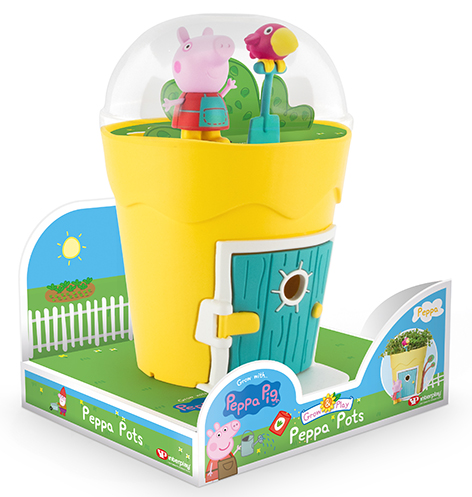 Eco: Build Your Own Paper Plane Launcher (Paper Engine)
Build Your Own's Paper Plane Launcher encourages children to explore the wonders of aerodynamics. Simply press out the heavy-duty cardboard parts, follow the instructions to attach the elastic bands for the twin propulsion system, and you're ready to go!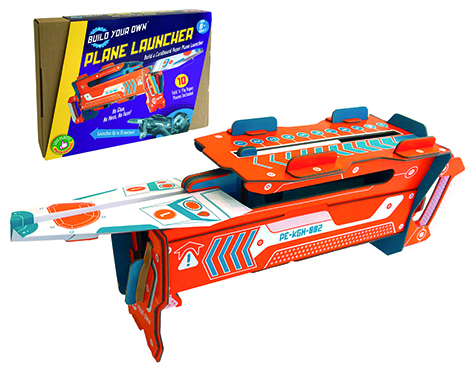 Educational: Alphabet Truck (DUPLO)
Introduce toddlers to their ABC with the Alphabet Truck learning toy, inspiring creative building, imaginative play and alphabet learning – all in one truck full of imaginative fun! The 26 letter bricks can help toddlers improve their motor and reading skills, as they stack the letter bricks onto the back of the colourful moving truck.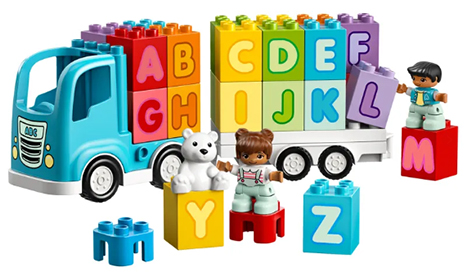 Electronic: Mi Mic Mini Karaoke Speaker with Microphone (Wilton Bradley)
The Mi-Mic Mini Karaoke Speaker with Microphone can pair with any Bluetooth device and create a disco karaoke bar at home.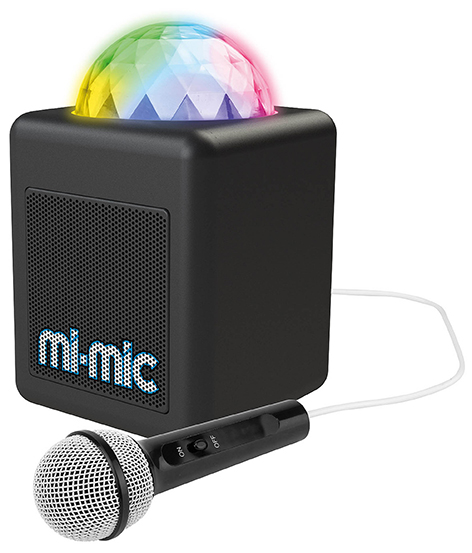 Games (Board): Confident? (Confident Games)
How fast can a kangaroo hop? How many slices in a loaf of bread? Guess with a RANGE, and get more points for being CONFIDENT!"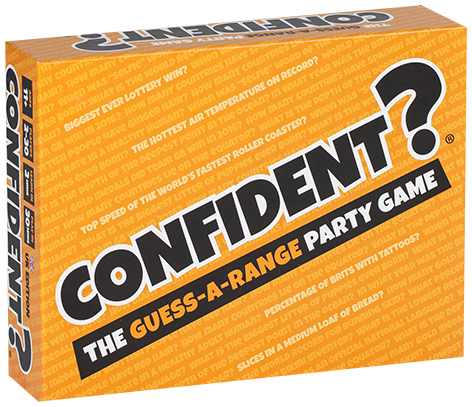 Games (Card): Dobble Gruffalo (Esdevium Games)
Explore the deep dark wood and see what you can spot! Between any two cards, there is always exactly one matching symbol, whether it's a mouse, a snake or the fearsome Gruffalo's knobbly knees or terrible teeth!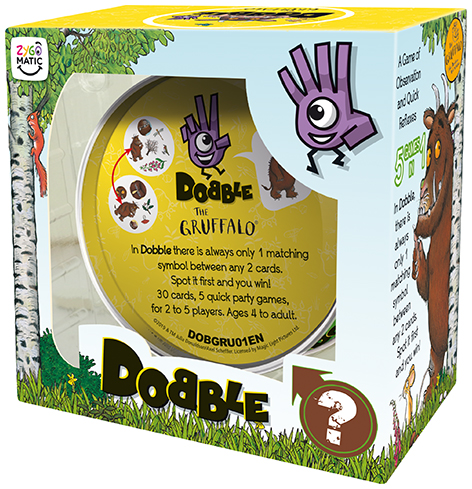 Games (Educational): SmartGames Shooting Stars (Smart Toys and Games)
Stack the blocks to recreate the image shown in the challenge but watch out the stars change colour! 80 challenges from easy to expert.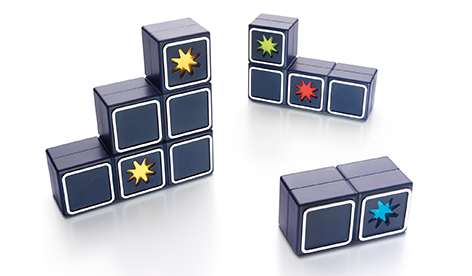 Jigsaws & Puzzles: Carnovsky Ocean Jigsaw Puzzle (Ginger Fox)
Dive into the deep blue sea with this 500-piece jigsaw puzzle. Use the three different viewing glasses included to isolate each layer, turning one puzzle into three stunning pictures.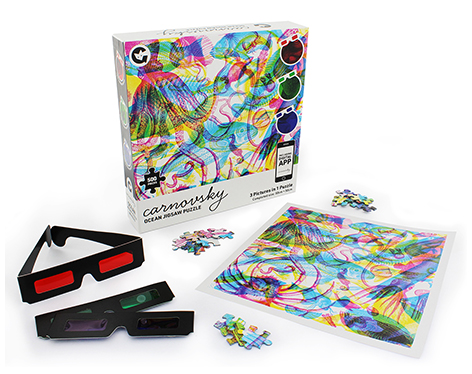 Outdoor: Ben and Holly's Little Kingdom Magnetic Scavenger Hunt Game (SEEKERS)
Ben and Holly's Little Kingdom magnetic scavenger hunt game encourages children to search for various objects in their environment. It is also an 'add-on' game and once the customer has purchased the starter pack, they can buy additional magnet sets for a variety of scavenger hunts.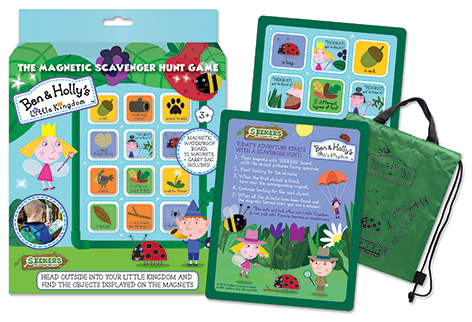 Wooden: Learning Space and Distance (Viga)
A very useful toy for kids to learn space and distance. It contains 20 blocks, a base pad with grooves and 5 instruction cards. Children can put these blocks into the grooves according to the cards or create whatever a layout they want. It is made by high quality and environmentally friendly wood.