2020 Gold Medal Winners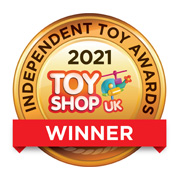 Advent Calendar: Elfie's Christmas Letters Ultimate Story Bundle (International Elf Service)
A magical tale unfolds daily through December in these personalised Christmas Elf letters from the North Pole… which children discover mysteriously around their home! RRP £38.50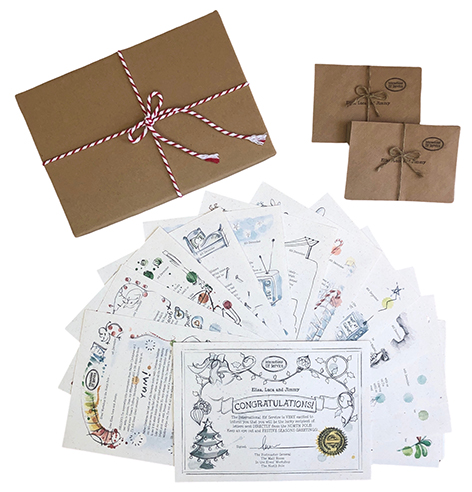 App Toys: The Toniebox (Tonies)
This screen-less, innovative speaker system combines storytelling with imaginative play, for a truly interactive audio experience.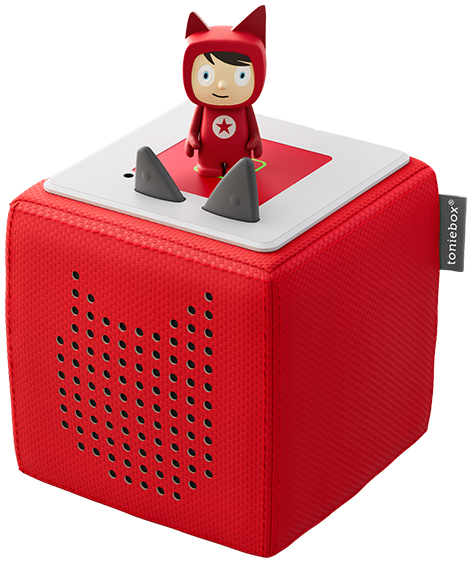 Baby: Textured Pop Blocks (Edushape)
A colourful collection of 10 interlinking and lightweight tactile cubes that encourage stacking, linking and learning of shapes, colours, numbers and animals, plus much more.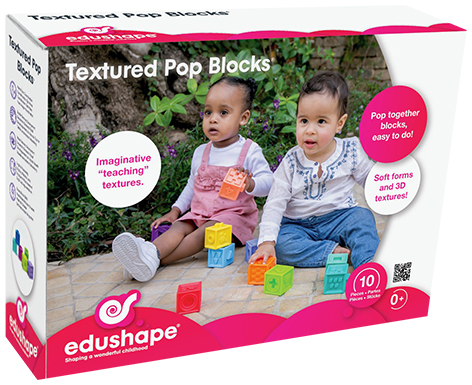 Children's Gifts: mTiny (Makeblock)
mTiny features unique interactive technology between robot, joystick, maps and coding cards brings a strong social emotional development alongside play-through-learning, perfect for children at ages 4-8 at home and schools.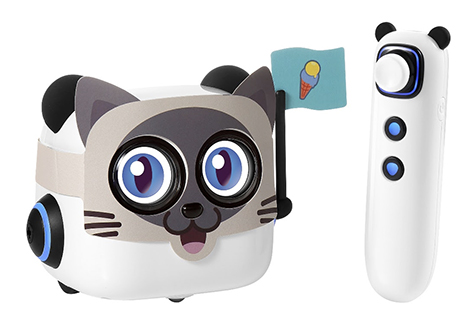 Collectable: Rubik's Amazing Box of Magic Tricks (Marvin's Magic)
In celebration of Rubik's 40th Anniversary, Marvin's Magic, has created an innovative set containing 40 Rubik themed magic tricks which are presented in a collectable giant cube. RRP £25.
Creative: My First Crayon Beads (SES Creative)
Grab one of the six brightly coloured chalk beads and start your first piece of art. The loop keeps them close together and ready for use.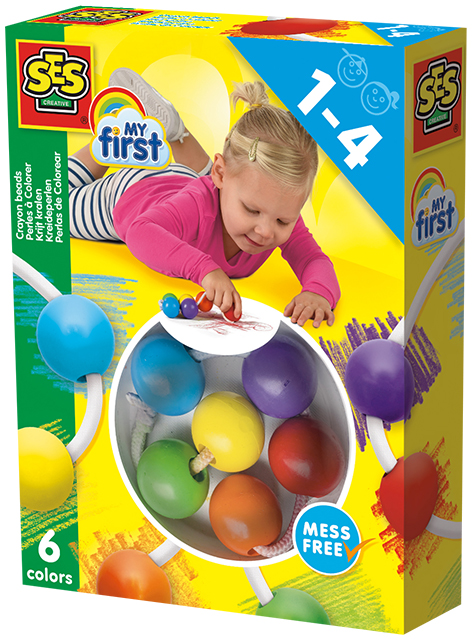 Construction: SmartMax My First Sound and Senses (Smart Games)
The pre-school magnetic construction toy for young children which is designed to develop colour, shape, texture and sound recognition along with emotional understanding.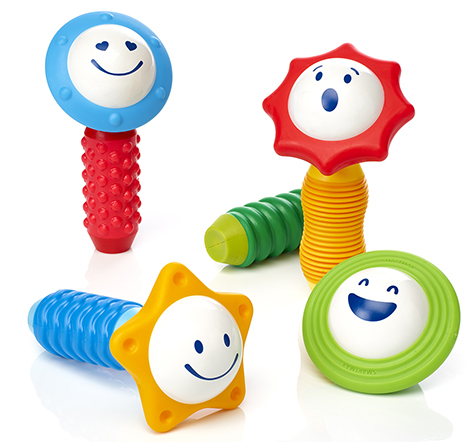 Eco: Eco Gelli Play (Zimpli Kids)
Zimpli Kids Eco Gelli Play lets you turn water into 8 litres of eco-friendly biodegradable goo! All that is needed is a bowl of water, sprinkle The sachet of Gelli powder and that's it!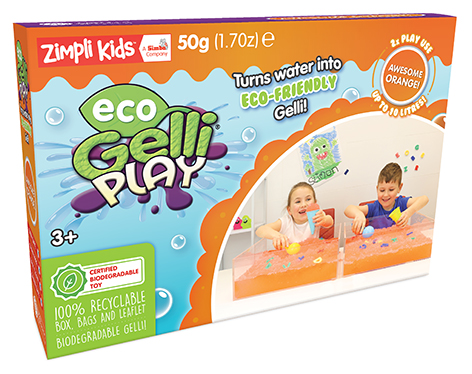 Educational: 123 Go! (Headu)
Who'll be first to bring the lost duck home? Ready, steady, go! But watch out for surprises along the way! In this game, children begin to recognise numbers from 1 to 5 and associate them with quantities. And they begin to count. Made with 100% recyclable and plastic free materials.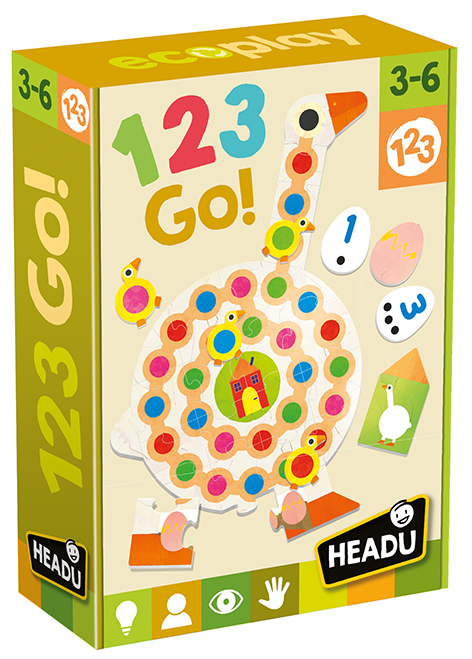 Electronic: Roxanne - Party Pets (EOLO)
Roxxane is the dancing queen of the farm! It's an electronic plush that sings and dances while laying eggs.She's got the moves and sings 3 catchy songs, the funniest chicken in the barn!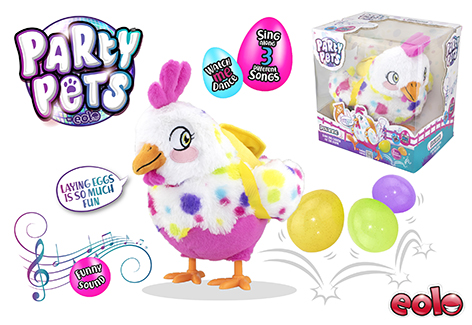 Games (Action): Windy Knickers (John Adams)
Don't let Granny get her knickers in a twist! Be the first player to hang out all your washing in the silly spinning, granny giggling, windy washing game!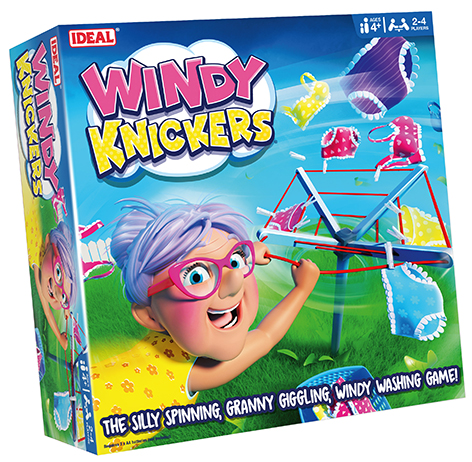 Games (Board): I Saw It First: Jungle! (Laurence King Publishing)
Part of the Magma for Laurence King series, players have to pull a counter from the box featuring one of the 300 animals in this game and be the first to spot that animal on the board!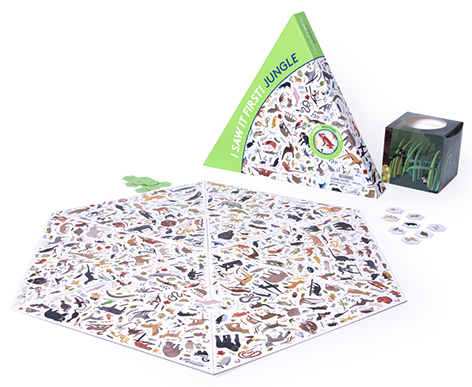 Games (Card): Marvel Cinematic Universe Quiz (Winning Moves)
Test your knowledge with 500 questions on the Avengers, Guardians of the Galaxy, and all the characters that make up our favourite Marvel Cinematic Universe.
Games (Educational): Bee Genius (The Happy Puzzle Company)
Designed especially for little geniuses! Roll the six dice to determine the locations of the worker bees. The challenge is then to fit all 11 of the coloured shapes around the bees, with no gaps, to complete the perfect honeycomb! RRP £16.99.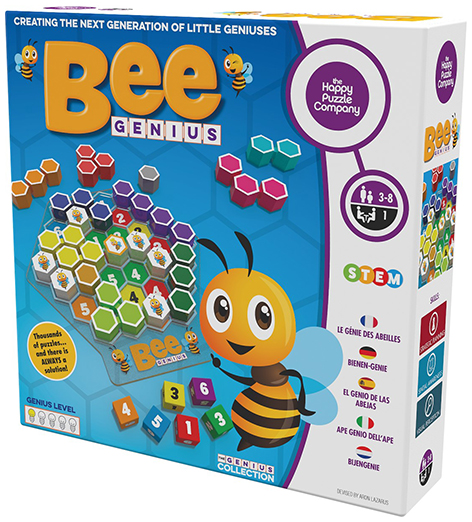 Games (Electronic): Armogear Boxing Battle (NESSTOY)
Thrilling and interactive boxing game will get anyone active. 2 Players suit-up & glove- up with electronic vests, featuring thick foam padding. With 3 different built-in game-play modes, the LED touch sensitive targets track your jabs & punches to announce the champion at the end of each round!

Jigsaws & Puzzles: Call the Midwife 1000 Piece Jigsaw Puzzle (Rachel Lowe Games and Puzzles)
Stunning imagery featuring iconic characters with the backdrop of Nonnatus House.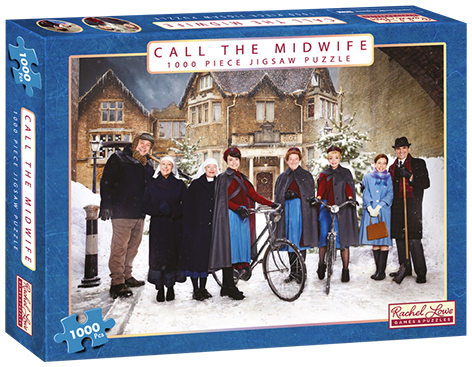 Licenced: Dragon Ball Limit Breakers (Bandai)
Fans of mega-hit, Dragon Ball - one of the most successful manga and anime series of all time - can now create their very own piece of Super Saiyan action with Bandai's latest range of action figures. RRP £14.99.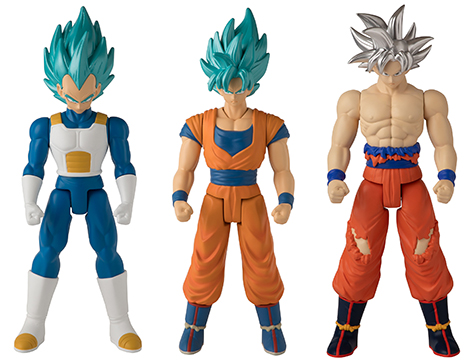 Music: The Lion King Tonie (Tonies)
When placed on the Toniebox, this handpainted Simba Tonie plays the classic Disney tale, including hit singalongs like "Hakuna Matata" and "He Lives In You".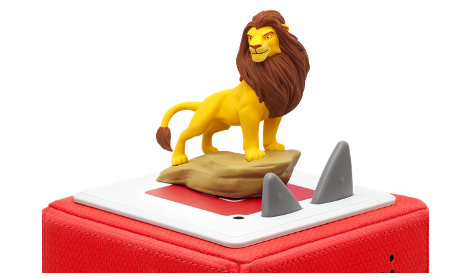 Novelty: Fifi the Flossing Sloth (ZURU)
This Sloth loves to floss! Fifi flosses to three epic songs and her floss-like movements mimic one of the most iconic dances of the decade! Fifi's hilarious floss movements, cute blinking eyes and butt wiggle are sure to get everyone up dancing and laughing!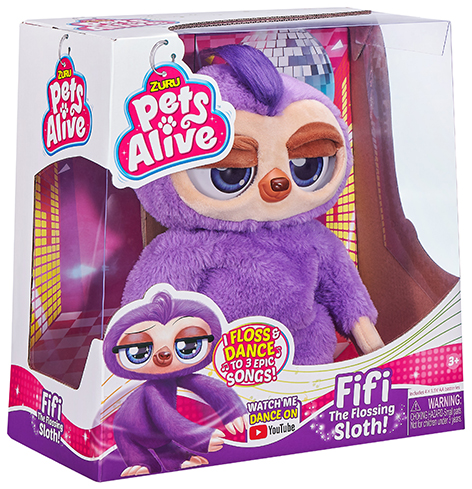 Outdoor: 8' x 12' Rectangular DeLuxe Trampoline (YJ Europe)
Jumpking have created this 8ft x 12ft Rectangular Deluxe compact trampoline that is suitable for most gardens and designed to give a bounce similar to a professional trampoline. Suitable for ages 6 years and up with a weight limit of 120kg.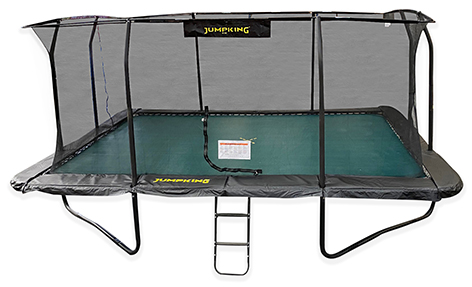 Pocket Money: Unicorn Rainbow Grow Egg (HGL)
This unicorn egg hatches over the course of days when put into water, grow your very own unicorn. Available in bold rainbow colours, rainbows and unicorns in one package. Perfect pocket money toy.
Ride-on: Bumblebee Balance Bug (Beehive Toys)
Perfect for little ones keen to explore their new found independence and develop balance, motor skills, spatial awareness and confidence.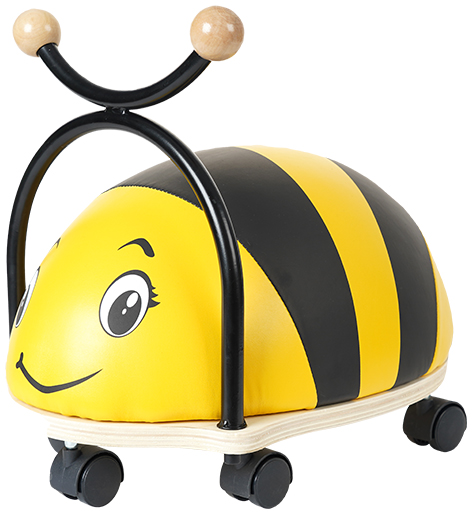 Role-Play: Playhouse Marvellous Mud Kitchen (Wilton Bradley)
This Playhouse Marvellous Mud Kitchen is perfect to get kids outdoors and includes everything they need to get creative, using their imagination to enjoy some muddy fun!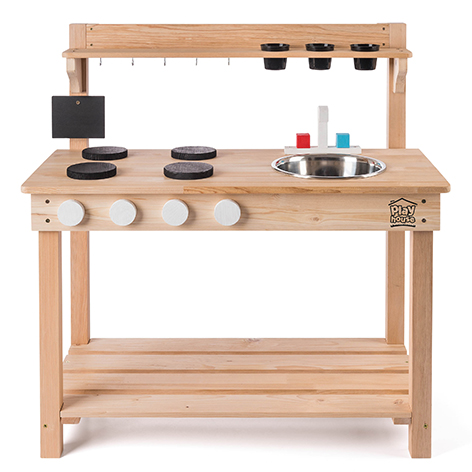 Soft: Animigos Magic Bunny (Tobar)
Rainbow coloured plush rabbit that hops along and performs realistic rabbit actions. It raises its ears, snuffles its nose and emits a high-pitched squeak. Part of the Animigos range of animated soft toys.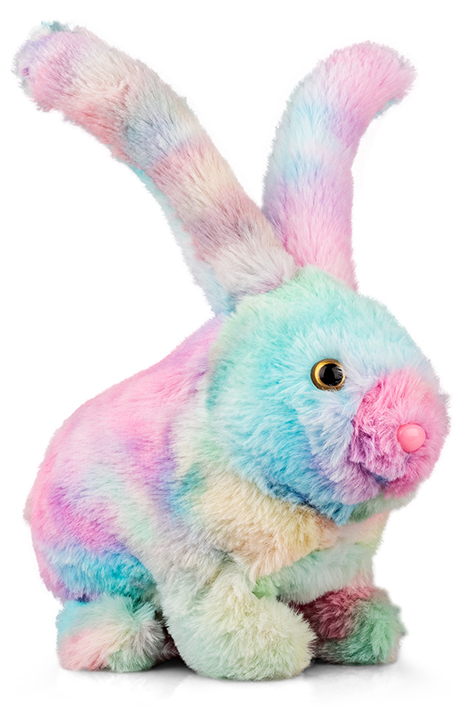 Special Needs: HUE Animation Studio (HUE Animation)
HUE Animation Studio is a movie-making starter kit including stop motion software, camera and a book, allowing children to learn through creativity, collaboration and critical thinking.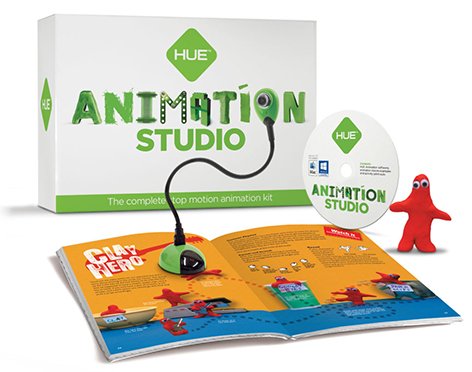 STEM/STEAM: Solar Powered Rovers (Thames & Kosmos)
Want to build fun solar-powered vehicles and devices that move using electricity generated directly from sunlight? With this kit, you can construct five motorised models. Build three types of solar cars, a solar fan, and a solar robot model.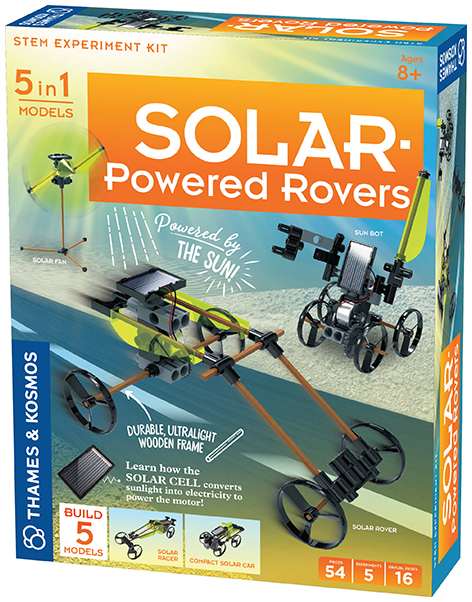 Vehicles: SCOOBY-DOO! Mystery Machine (Playmobil)
Fred, Daphne and Velma travel around the world in the Mystery Machine. Together, they solve mysteries and have fun. With the help of the included ghost-hunting cards, which they review on their monitor (1 x AAA battery required) inside the Mystery Machine, they are able to find the ghosts. RRP £49.99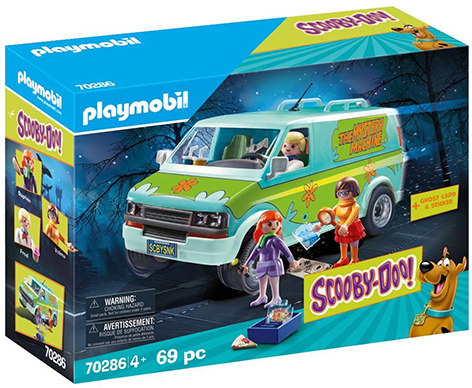 Wooden: MURO Board - Massive Pack (MURO)
MURO is a busy board that allows parents to create an incredibly engaging playscape for their children that grows as quickly as they do.