Five Crowns
(1 review)
If you like rummy you'll LOVE five crowns - a fantastic family card game with a difference! In this fast paced card game, the decks of Clubs, Hearts, Spades and Diamonds are joined by Stars. Played over 11 exciting rounds, you'll need a mixture of luck and skill throughout the game.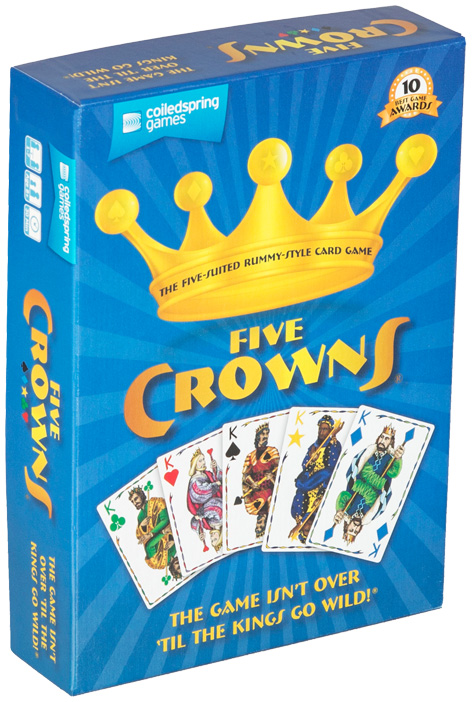 The object is to score the lowest number of points after each round… with the number of cards in your hand increasing by one each time…. Round one has three cards with threes as wild cards, round two has four cards with you guessed it – fours as wild cards.

Your hand continues to grow as the game progresses. Be the first to go out, arranging your hand into sets and sequences, then watch your opponents scramble as they get one last chance to cut their losses – the winner has the lowest score after playing all eleven hands. Be careful though! With so many cards in the final rounds, even in the last round the scores can change dramatically… Remember the game isn't over 'til the King's go wild!'
RECOMMENDED RETAILERS

Amazon
The world's most famous online retailer sells an unparalleled selection of toys.
Buy Five Crowns now >>