Independent Toy Award Trophies
Congratulations again on your Independent Toy Awards win!
Hopefully you've already had a chance to download your winning logo and are busy deciding how to use it for maximum effect on websites, trade show stands, adverts and packaging.
We are again giving winners the chance to purchase a trophy as a permanent reminder of their win. It's the ultimate way to show off your success to potential retail buyers.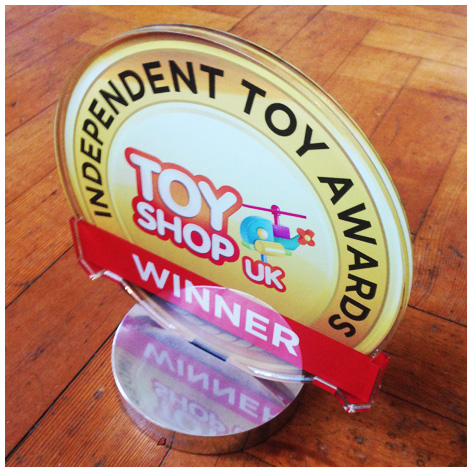 Produced to the highest spec using a glass-effect acrylic top and a mirror-polished base, we've secured a bulk-rate from our trophy supplier and can offer them for a flat fee of £250 £200 (including VAT and P&P to any UK address). We have subsidised part of this cost to encourage as many winners as possible to invest in a trophy.
Size: 215 x 200 x 120 mm. Please be aware that trophies can take up to 6-weeks to arrive.