nujig™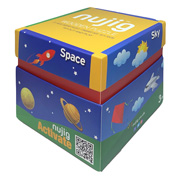 With the tagline "wooden puzzles done differently", the first thing you'll notice when opening nujig™ is the ingenious packaging that makes it easy for little fingers to open.
The first instruction is to "tip out and play" to start the adventure. There's no need to start at the corners or pick out the edges - the puzzle can start anywhere.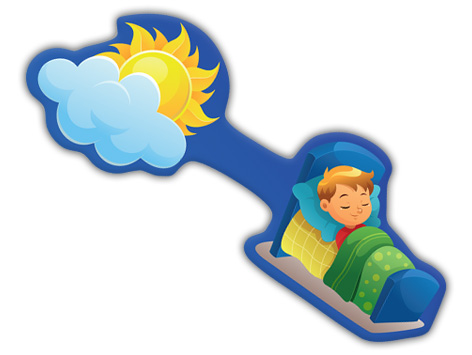 The concept of having different connecting zones sets it apart from the jigsaw puzzles you already know and love. It's effectively lots of puzzles within a big puzzle and is not just about completing the jigsaw - but about encouraging kids to make connections with the fun learning links within the zones.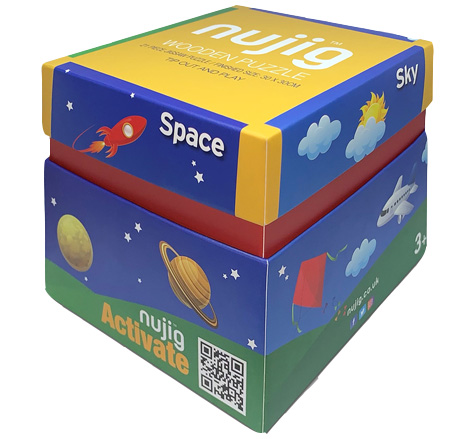 What does a cow have in common with a football? What can be sandy or bouncy? These kind of conundrums encourage children to use their imaginations, think outside the box and hopefully make up stories at the same time.
Handling the robust pieces improves childrens' motor skills, whilst tackling the clever connections booasts their imagination and learning. Working out which pieces may connect with others makes it a perfect toy to collaborate with a parent or sibling - which is the perfect way to develop problem solving skills at the same time.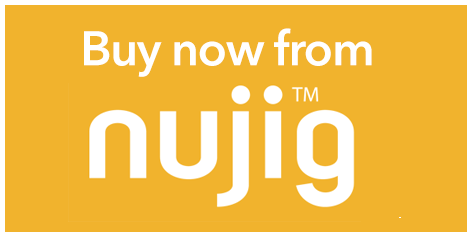 As the brainchild of graphic designer, Jez Brook, the design is both playful and inventive with lots of bright colours, friendly characters and fautless attention to detail.
This first puzzle is just the beginning. nujig™ has several new lines in the making, including puzzles targeted towards 14-year olds.