DKL Toys
No customer reviews yet. Be the first.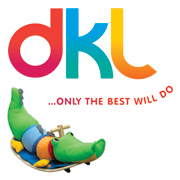 > Jump to Trade and Contact Information
---
COMPANY PROFILE
DKL have been marketing and selling quality children's products from their headquarters in Northampton since 1989! With a mission to 'supply fine quality, educational toys and craft to the trade in the United Kingdom and Ireland', DKL are constantly looking to add new products to their portfolio.
DKL's objective has always been to make children happy. That's why they offer hundreds of fantastic children's products from great brands: Hama Beads, Plus-Plus Construction, Bloco Construction, PlayMais Craft, Scentco Scented Stationery, Breyer Model Horses, and Escabbo Bath Toys.
Each brand and every product have been carefully selected by DKL to ensure the highest play value, quality and product safety. All their toys are assessed to the industry Toy Safety standards and licensed to use the lion mark. DKL take product safety very seriously and will only distribute products which meet safety legislation requirements.
As a member of the British Toy and Hobby Association, DKL are obliged to adhere to their Code of Practice for safety regarding the design and manufacture of toys. All products have been tested to the highest standard and comply with the European toy safety regulations.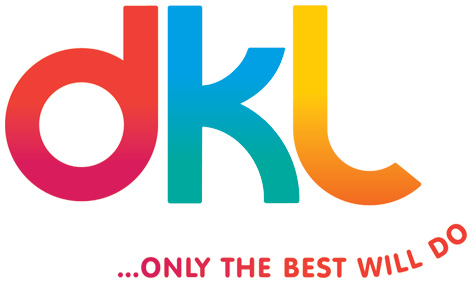 The company is probably best known as the UK distributors of the popular Hama Beads; the creative craft brand offers children aged 3 years and older endless model making fun. With the largest range of bead colours and sets available, the only limit to what you can make is your imagination. From generic products to licensed sets, there is something for everyone!

A rapidly growing range distributed by DKL is the Plus-Plus brand. These building bricks are simple shapes with endless possibilities. Children can create amazing models only limited by their imagination!

Breyer Model Horses has been synonymous with providing quality equestrian models and play accessories. Collectors adore Breyer horses because each model is hand-crafted from start to finish, making each model truly unique! The models are available in 3 different scales and prices.

DKL are also proud to distribute Bloco, the ultimate realistic construction toy which consists of high-density foam pieces uniquely designed connectors which interlink, stack and rotate at any angle to create the most amazing animals.

Scented Stationery goes from strength to strength and the Scentco range offers a wide range with scents that last 2 years!

PlayMais is DKL's eco-friendly craft brand. PlayMais makes beautiful creations just by adding water. This all-natural crafting toy that is 100% biodegradable, is easy for small hands to create imaginative 2D mosaic creations and 3D models.

Bath time can be made fun for babies with the Escabbo range of Bath Toys. This range is full of colour and includes so many great items.

DKL toys are available from a wide network of online shops, specialist toy shops, craft shops, and large retailers. All of DKL's brands are supported with a marketing programme and extensive social media coverage.
---
Stockists
---
WEBSITE
---
HERO PRODUCTS
---
AWARDS
---
LICENCES HELD BY DKL
---
CREDENTIALS
---
---
DKL

CONTACT DETAILS
Trade Telephone

01604 678780
Managing Director

Kai Hawaleschka (Send email)

Sales

David Allan (Send email)

Marketing

Carmel Edwards (Send email)
KEY STATS
Started Trading

1989

Type of Business

Limited Company

Online Brochure

View

Print Brochure

Request

Supported Charities
---
ASSOCIATION MEMBERSHIPS


---
TRADE SHOW ATTENDANCE