Toy Reference Section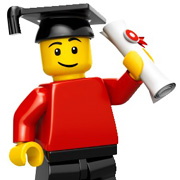 Here you can find all sorts of facts and information about the toy and nursery trade. Click on any of the links below if you want info about the Lion Mark, The British Toy and Hobby Association, where to visit a toy museum plus lots more.
These pages are regularly updated as new information becomes available and we welcome any comments or requests of how to improve this service.
Toy Associations
Toy Retailers Association
British Toy and Hobby Association
National Toy Council
British Toymakers Guild
The Guild of Rocking Horse Makers
Equitoy
Baby Products Association
The Association of Play Industries
British Association For Fair Trade Shops
Toymaster
AIS Group
Toy Awards
Independent Toy Awards
Toy Industry Awards
Toy of the Year Award
Toy Supplier of the Year Award
Toy Retailer of the Year Award
Toy Personality of the Year
Golden Teddy Award
Toy of the Century
Lifetime Achievement Awards
BANTA Awards
Good Toy Guide
Dream Toys
Practical Preschool Awards
Toymark
Toy Safety
The Lion Mark
Approved Lion Mark Retailer
CE Mark
Age Warning
Toyograph
Kitemark
How to choose safe toys
Toy Fairs
London Toy Fair
Toymaster May Show
Harrogate Nursery Fair
INDX Toy & Nursery Show
Toytopia
Toy Magazines
Toys 'n' Playthings
ToyNews
Toy World
Toy Libraries
Toy Books
Toy Museums
Miscellaneous Toy Pages
The best worst toy headlines
Top ten toys for Christmas
The best toy company logos
Web consultancy
Top toys for Easter
Toy People
Toy companies on Twitter
Discount codes
Free delivery
Toy Industry Day
Toy Articles
Eric Snook's Bath Toy Shop
Exeter's Pram and Toy Shop
Toys made in Britain
Should suppliers sell direct to consumers?
How to sell your toy inventions and ideas
How to open a toy shop
Stupid questions people ask toy shop owners
Which aisle should LEGO Friends toys be sold in?
Retailers react to LEGO-Smyths exclusive