Toy Associations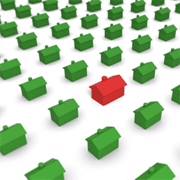 There are three main associations that look after the interests of those working in the toy trade. The Toy Retailers Association (TRA) is primarily concerned with representing its retail members and advises them on matters of employment, legislation and toy safety.
The British Toy and Hobby Association (BTHA) represents the manufacturers and suppliers working in the toy trade. Their main role is to promote the highest possible standards of manufacturing and safety.
The National Toy Council (which was set up by the BTHA) is here to oversee the relationship between the industry and its customers by the communication of any issues that may affect the end users. The body also produces information leaflets and will appoint spokespeople if required. Read more about these trade associations and all the other roles they have by following the links below.
TOY ASSOCIATIONS IN THE UK

The Toy Retailers Association is the voice for toy retailers in the UK & Ireland. It advises its members on legislation, employment rights, consumer issues and toy safety.

The BTHA was created to raise standards of practice in the industry and to represent the interests of British toy manufacturers.
The National Toy Council is a forum for individuals and organisations with an interest in children and their welfare.

Run by toymakers for toymakers, this association was founded in 1956 to promote and encourage excellence in toymaking.

Founded in 1999, The Guild of Rocking Horse Makers was created to promote and encourage the making of high-quality rocking horses.

Equitoy (formally The British Toy Importers Association) provides information on legislation and safety for those companies that import toys and associated products.

This association promotes the safe use of baby, nursery and childcare products to consumers and the industry in general.

As the leading trade body for the play sector, the API represents the interests of designers, manufacturers and distributors of indoor and outdoor play equipment.

BAFTS consists of independent retailers that work to improve the conditions of Fair Trade producers in countries around the world.

Although not strictly speaking an "association", Toymaster is the largest group of independent toy retailers in the UK.