Tree Fu Tom Toys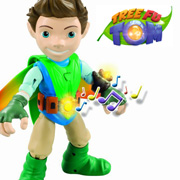 Described as a "multi-platform fantasy adventure series", Tree Fu Tom was launched on CBeebies TV in March 2012. The paranormal powers given to Tom when he wears his Magic Belt enable him to transform from a normal looking eight year old boy into an all action superhero. He transports into an amazing worldly kingdom known as Treeopolis where he meets Twigs, a lively Acorn Sprite. A second series was brodcast in 2014 and a third series that includes brand new developments in Tom's power has been commissioned for transmission in 2016.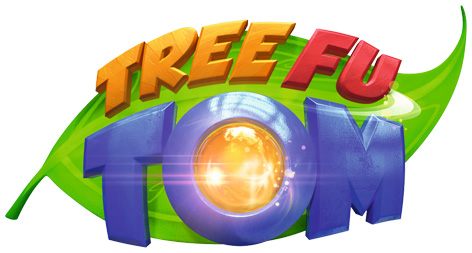 The licence to design and manufacture Tree Fu Tom toys was won by Italian toy company Giochi Preziosi. Their wholly owned toy company Flair are responsible for toy distribution in the UK. Toy ranges include many of the show's action characters as well as including a fantastic playset based on the Treeopolis. As Tom's world is also inhabited by bugs, sprites and 'Mushas' – a variety of misbehaving funghi – many of these characters have found their way into Tree Fu Tom toys.

Naturally Tree Fu Tom action figure assortments contain all the main characters, whilst the pocket money figures collection is also a huge hit. These can be combined with the innovative story-telling play sets. The hero product line is undoubtedly the Magic Moves Rap Mat. This light up electronic dance mat features Tree Fu Tom and has two levels of play for children of different ages.
For ultimate role play, Tree Fu Tom fans snap up the Holopax set or the Magic Sapstone Belt. Another version known as Super Holopax set speaks a series of phrases from the show, as well as opening up to reveal sounds and lights. Children can also buy Tree Fu Tom jigsaw puzzles, games, collectable figures, vehicles, soft toys and dressing up costumes.
With so much interest in the show, it's not surprising that several high profile companies have signed licences to produce Tree Fu Tom merchandise. Well known publisher Random House Children's Publishers (RHCP) agreed a deal to distribute a series of books, whilst Spearmark make drinkware, tablewear, and lighting. Major toy supplier Worlds Apart created toy products for kid's bedrooms and Character World made kids furniture, bedroom textiles and accessories.
From 2016 onwards, Tree Fu Tom toys and games products will be developed and made by US toy giant Jazwares. Their expertise is sure to produce some fantastic toys and playsets based on this popular character.
By using animated action and moves that have been developed for children who suffer from disorders such as Dyspraxia, the BBC hope that all kids in the age range 4-6 will imitate some of the actions to help in their important growth development stage.
HERO PRODUCTS

DISTRIBUTORS
RECOMMENDED RETAILERS

Amazon
The world's most famous online retailer sells an unparalleled selection of toys.
Buy Tree Fu Tom toys now >>

eBay Toys
The 'World's Online Marketplace' offers an unprecedented selection of toys.
Buy Tree Fu Tom toys now >>