Drumond Park Games
No customer reviews yet. Be the first.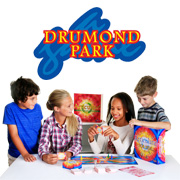 > Jump to Trade and Contact Information
---
COMPANY PROFILE
Drumond Park, one of the UKís leading games brands, has a tremendous portfolio of great-value childrenís, family and adult board games, table games and action games.
Many can be described as classic games that have stood the test of time and continue to sell in large numbers every year. These include Articulate!, Absolute Balderdash, Dino Bite, Magic Tooth Fairy, Rapidough, Wordsearch – and of course the Number One Best-Selling LOGO series, which now numbers eight highly popular games.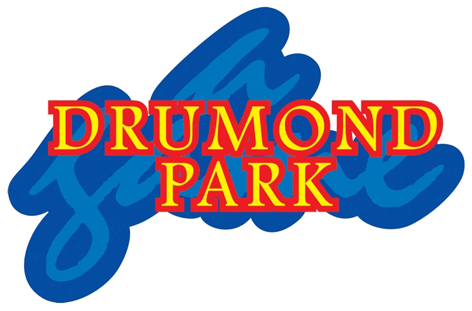 Drumond Park usually releases five or six new games each year. Recent additions to the LOGO range include the card-and cash-collecting LOGO Billionaire family board game, the fast and furious card-and-dice game LOGO Grab and LOGO What Am I? (all age 8 to adult).
Other new titles include Shout! (age 12 to adult), a very clever team game bursting with quirky questions and cunning puzzles where you have to look, link and think – making connections between what you see on the Challenge card and what the answer is likely to be - and Wordsearch Junior (age 4+). The very popular Articulate for Kids (which can be played alongside the classic Articulate! game, or on its own) has recently been updated and refreshed, and is again proving to be a real winner with children aged 6+.
Over the years, Drumond Park has created a number of long-standing family favourites based on high-viewership TV shows such as The Million Pound Drop, Britainís Got Talent, Family Fortunes, Deal or No Deal, Eggheads and Catch Phrase. Also included in its roster are the UKís top-performing magic sets, Gross Magic and The Box of Shocks.
Drumond Park Games is a division of The Vivid Toy and Games Group.
---
WEBSITE
---
HERO PRODUCTS
---
---
DRUMOND PARK

CONTACT DETAILS
Address

Ashbourne House, The Guildway, Old Portsmouth Road

,

Guildford

,

Surrey

, GU3 1LS

Telephone

01473 322000
KEY STATS
Type of Business

Limited Company

Bestselling Product

The LOGO series of picture board games