Barbeque Party
No customer reviews yet. Be the first.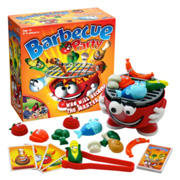 What do you get when you take a specially-primed BBQ grill, a pile of playing cards, colourful pieces of bug-eyed 'food', BBQ tongs and a bunch of excited children? A joyful Barbecue Party of course!
Barbeque Party (RRP £19.99) is a refreshingly simple action game that's bursting with instant excitement. Nerves, dexterity and anticipation are all tested to the max!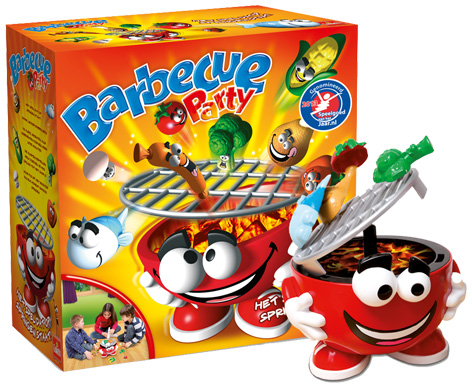 Each player takes it in turn to choose a card from the pack, and to carefully place or remove items of food from the BBQ grill, depending on which card they picked.
They must firstly check if the relevant piece of food (which could be a chicken drumstick, fish, piece of broccoli etc) is on the grill already. If it is, they must remove it and put it on the matching card. If the piece of food isn't already on the grill, the fun really begins...
This may all sound simple so far, but when the load on the grill gets too much, the entire grill jumps off its base forcing the food to be catapulted into the air and causing that player to lose a precious card.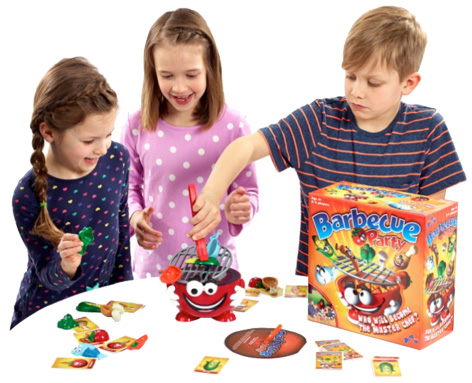 The first player to collect three or four matching cards and pieces of food (agreed at the beginning of the game) wins the game - and is crowned the official Barbecue Party Master Chef!
RECOMMENDED RETAILERS

Amazon
The world's most famous online retailer sells an unparalleled selection of toys.
Buy Barbeque Party now >>