Toy Manufacturers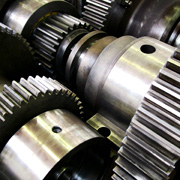 During the early part of the 20th century, the UK was home to a significant number of British toy manufacturers who made iconic toys that were exported all over the world. Many of these early toys are now highly collectable and sought after. Names like William Britain, Chad Valley, Deanís Rag Book Company and Lines Brothers are just a few of the manufacturers that were market leaders in their heyday.
Whilst many of these firms still survive into the 21st century, none of them are owned by the original company. Most have been amalgamated or taken over by wealthy American or European competitors. Games makers like J W Spears & Sons or John Waddington, hobby companies like Meccano or Hornby, and soft toy makers Merrythought are all names that are still around in one form or another.
There are however, a number of British-based toy manufacturers that are thriving and continue to design and develop many new products in this country. These range from soft toys right through to licensed toys and other baby products. Like the famous vacuum cleaner maker Dyson, much of the manufacturing is done in the Far East or China but there is still much assembly, design and packaging to be carried out in the UK before the goods are ready for shipping.
POPULAR SUPPLIERS
OTHER TOY MANUFACTURERS