Second Hand and Used Toys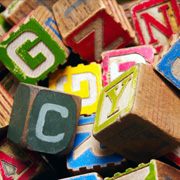 Judging by the huge number of items for sale on eBay and other second hand toy sales websites, itís clear that thereís a strong market for good, pre-owned toys, nursery items and childrenís clothing. Used toys or other items aren't necessarily worn out. Itís more likely that a child has just grown out of them and is moving onto the next stage of their development.
Whilst some toys are not made to last very long, others from reputable manufacturers can last a family of children and even be handed on to future generations. If a second hand toy has lost some of its accessories, itís not necessarily worthless as long as itís still safe with no broken parts that are likely to injure a young child.
Children's second hand clothing can often be a great bargain as we all know how quickly kids grow up. Their clothes are rarely worn out and can be useful for other children. The same can be said for pre-owned nursery furniture like cots, highchairs or walkers. These can be expensive when bought new, but a real bargain when purchased used.
FEATURED RETAILERS

The 'Worldís Online Marketplace' offers an unprecedented selection of toys.
Visit eBay Toys Now >>