Top Toys for Christmas 2020
No comments yet. Be the first.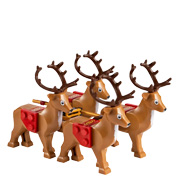 When you consider that toy retailers live and die by their ability to predict what will fire the imaginations of children at Christmas time, it's no great surprise that toy predictions have become something of an industry institution.
These "Top Toy" lists generate plenty of column inches for the industry - and whilst many of them are painfully transparent, there's always a few gems that warrant a closer look.
Argos was the first retailer to announce their 2019 Christmas predictions on the uncomfortably early date of 7th June. This doesn't quite pip Tesco's record though... In 2011 they announced theirs on 6th June!