About Us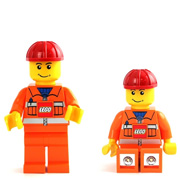 We're here to help connect toy consumers with the best of the nation's retailers. We also help suppliers, wholesalers and retailers get their key messages to consumers who are actively looking to buy toys online.
We help toy consumers find the most relevant and cost-effective stockist for the items that they're looking to buy. We communicate with them regularly about new product releases, free toy giveaways and exclusive discount codes.
We help toy shops promote their business for free via location, specialism and the brands that they sell.
We help toy magazines publish exclusive content that we are uniquely placed to provide.
We help toy suppliers promote their new product ranges via toy competitions, an Enhanced Supplier package and our annual Independent Toy Awards.
We help toy PR agencies spread the word about their new marketing campaigns.
THE TEAM

Michael Hawkins
Michael ran a graphic design agency for seven years before founding Toy Shop UK. His online marketing experience ensures that the directory continues to attract visitors for thousands of search terms relating to all aspects of the toy industry. Call Michael on 07786 295756.

Tim Hawkins
Tim is a former independent toy retailer with over 40 years experience of running toy and nursery shops in Devon and Somerset. His invaluable knowledge of the toy industry ensures that we provide the right tools for retailers, suppliers and wholesalers to promote their businesses effectively.
CONTACT US
A: Toast Publishing Ltd, Meadowbank House, Perridge Close, Exeter. EX2 9PX
E: [email protected]