The UK's Independent Toy Shops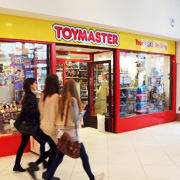 Although trading is difficult for independent retailers of all kinds, the UK has a great tradition of small, independent toy shops - and many of these continue to flourish. You can help protect the individuality of our High Streets by supporting these independent shops listed below.
Here is just a small selection of the independent toy shops this country has to offer. Do you know of a toy shop that should be listed here? Why not add it to our directory?
High Street Toy Shops
As well as the terrific small, independent toy shops that the UK's High Streets have to offer, there are plenty of larger, household-name stores that deserve a mention.
Many of the shops you will find below (such as Toys R Us) focus on stocking the full range of today's most popular toys - often at remarkably low prices. Others have done a great job at carving out their own niche market and becoming experts in a particular age-group or a particular type of product.
Whenever buying from a major online store like those shown below, it's often worth checking to see whether they offer discount codes for people to use at the shops checkout. We have compiled a list of the very latest toy shop discount codes here.