BBC Toy Shop
No customer reviews yet. Be the first.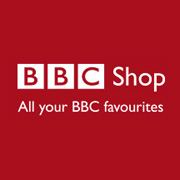 Address
PO Box 308, Sittingbourne, Kent, ME9 8LW
About
With such a massive amount of quality content, it is no surprise that the BBC is masterful in the licensing of its intellectual property. Toys are a huge part of this corporation's licensing machine - with popular TV shows such as Doctor Who, Charlie and Lola and Bob The Builder being firm favourites at the online BBC toy shop.
The dedicated children's channel, CBeebies, has been a great success since its launch in 2002 - and the mix of education and entertainment has proved very popular amongst the target age-range of 0-6. These shows have given rise to a massive selection of TV toys that enable kids to make up new stories and games with their favourite characters.
Shows like In the Night Garden, Lazy Town and Iconicles have inspired some excellent character toys - and these feature heavily on the BBC toy shop website. We also happen to think that the selection of ZingZillas toys are a pefect complement to some of the corporation's biggest hits. New kids shows are a constant feature on the CBeebies channel with innovative mixtures of CGI and live characters, as well as productions in HD and 3D. These ensure a constant flow of new character toys that appear in the BBC Toy Shop.
CBeebies Toys is a Kent toy shop that specialises in character toys.