Special Needs Toys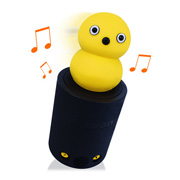 It's not easy to summarise Special Educational Needs (SENs) toys in a simple sound bite. This goes a long way to explaining why many retailers shy away from applying the term to toys that they stock. There are however, a growing number of companies that recognise the need to sell toys that are suited for particular children.
The reason "special needs toys" is so hard to define is largely because the requirements of different children are so wide-ranging. A child with ADHD is likely to have totally different requirements to a child with, for example, visual impairment or a physical disability. Another issue that adds to the confusion is that more often than not, toys that are suitable for children with specific needs haven't even been created specifically for that purpose.
More and more independent retailers are recognising that toys already on their shelves are suitable for children with a wide range of needs. Many of these shops are run by people with first-hand experience of children with special needs and can advise customers on the most suitable toys or games for your child.
FEATURED RETAILERS

The world's most famous online retailer sells an unparalleled selection of toys.
Visit Amazon Now >>

Award-winning online shop sells affordable children's sensory needs toys.
Visit Sensory Toy Warehouse Now >>

UK's first handmade play dough and the UK's first therapeutic play dough.
Visit Smart Doh Now >>
HERO PRODUCTS
OTHER RETAILERS