Smart Doh
(1 review)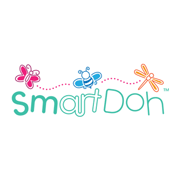 Address
44 Gough Road, Leicester, Leicestershire, LE5 4AL
Telephone
0116 212 5746
Website
www.smartdoh.com
About
Smart Doh is a family-run business in Leicester, inspired by two young children and their love for play dough. The company has been trading since late 2014 and they manufacture all their dough in the UK. This makes it the UK's first handmade play dough as well as the UK's first therapeutic play dough.
Smart Doh is a premium product and lasts much longer than conventional chemical loaded play dough bought from stores. It is infused with essential oils and is very beneficial for SEN children and adults alike. Smart Doh is available in 5 different aromas and 9 different colours.
The business retails online through their website and are also wholesalers giving traders up to 100% profit. The products are CE certified and made with all food grade ingredients making it safe for little ones to taste. The website offers a 14 day return policy and accepts payments from all major credit cards as well as PayPal.
Smart Doh is a Leicester toy shop that specialises in arts & crafts.
---
Additional facilities
---
Payment methods