Popular Toy Licences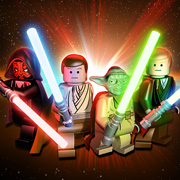 Many of the names in our toy licences list are already well known household brands in most families with kids. Moshi Monsters, Sylvanian Families, Scalextric and Raa Raa The Noisy Lion are just the tip of a huge iceberg that keeps on growing year on year.
Many toy suppliers spend hundreds of thousands of pounds annually purchasing the rights from publishers, inventors and designers to create and manufacture toys that are based on or around a particular TV show, film or book. Others toy licence names may be less familiar, but still play an important part in fashioning the overall toy landscape.
Click on any of the nursery, model, toy or gift licence names shown below and you will be taken to a dedicated page for that particular brand, with a list of shops that sell large ranges of each one. The larger the text, the more retailers that sell that particular toy licence. This page is constantly updated with new toy licences - and any supplier who would like to add their licence to this page is encouraged to get in touch.