Wild Science Toys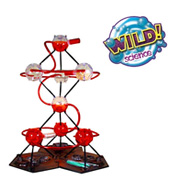 Whether your child is a budding archaeologist, physicist, engineer or artist, Wild Science toys have been developed to educate, inform and be terrific fun at the same time. Created by Tree Toys, the company's wide range of products have earned them numerous awards - including high praise from the likes of Dr. Toy, NATLL and iParenting Media. Previously distributed by Interplay in the UK, it was announced in late 2014 that Flair would take over all sales with immediate effect.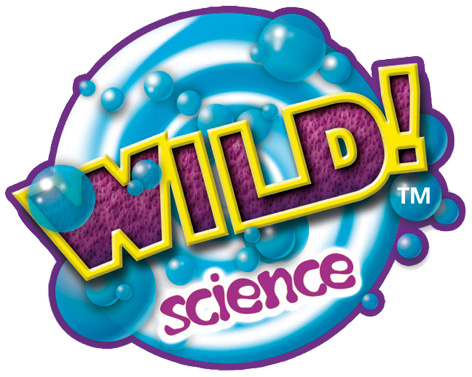 The full range of Wild Science toys are grouped into distinct sub-brands. If you're looking for construction toys, Technokits and Wonda Wheels provide some wonderful wooden and paper kits that will keep kids entertained for hours. This includes the Air-Trike, a great little kit that enables children to build their own futuristic propeller-powered trike! Other firm favourites in this range includes the Bubble Machine, Stunt Buggy and Buzzwire!
An expansion into girl specific Wild Science sets has seen some really cool introductions. What little girl wouldn't want to make her own pampering boutique, perfume laboratory or bath bomb factory. These girls Wild Science sets also include perfume or face mask labs as well as a luxury soap making science set.

Covering the arts & crafts category is the range of Wild Science toys called Craft Tubes. These are aimed at children aged 8+ and encourage children to be creative and make melodic wind-chimes, paper flowers and pom-pom creatures! Meanwhile, the Discovery Tubes range consists of a science activities that are both fun and convenient thanks to their giant test-tube packaging.
Wow! Science is one of the company's showcase brands - and includes the Slime Factory. This selection of Wild Science toys is designed for children ages 10+ and is categorised into Eco Kits, Laboratory Kits, and Dig & Discover kits. We particularly like the science laboratory kits that allow kids to make their very own perfume, glow-in-the-dark slime, crystal aquariums or bath bombs!
DISTRIBUTORS

RECOMMENDED RETAILERS

Amazon
The world's most famous online retailer sells an unparalleled selection of toys.
Buy Wild Science toys now >>

Smart Start Toys
Wide range of innovative and traditional toys that are fun yet educational.
Read more about Smart Start Toys >>