PR Agencies for the Toy Sector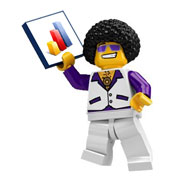 With toy companies demanding measurable results from their PR spend rather than the mere promise of column inches, the best PR agencies combine innovation, clarity and faultless delivery to provide their clients with tangible outcomes.
The PR agencies featured on this page either specialise in the promotion of toy and nursery companies or have a client list that features some big-name players in the toy sector. With diverse skill sets that cover the areas of market research, crisis management, social media campaigning and buzz marketing, here you can find some of UK's very best PR companies that will work with you to exploit print, broadcast and online media to maximum effect.
So if you're looking for a PR agency that has the right connections, a creative team, a fanatical attention to detail and an intricate knowledge of the toy, nursery and preschool sectors, we'd recommmend you start your search by making contact with the companies below.
TOY PR AGENCIES