Uki Toys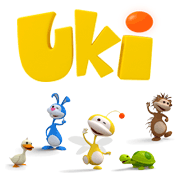 One of latest creations from Universal Music is a preschool animated series called Uki. Airing daily on Cbeebies, every episode is five minutes long and each of the initial 52 episodes focuses on a day in Ukiís life. Whilst information on Uki toys is currently rather scarce, we do know that licenses for the brand are being snapped up fast by interested manufacturers. These are sure to produce Uki soft toys and Uki playsets as well as some collectable figurines.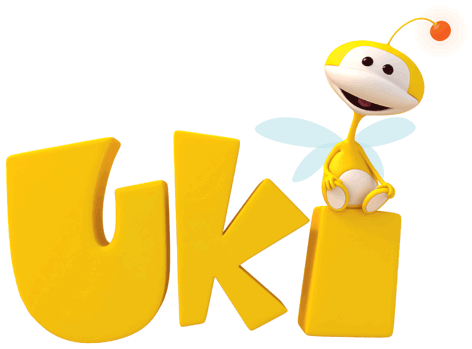 Egmont have already been revealed as Universal Music's publishing partner and have released a wide range of UKi books that will complement this smiley character's TV show. As well as collectable annuals, colouring-in books and story books, you can expect to see Uki 'pocket library' books and a series called "10 Minute Tales".
The show's main character, Uki, is cute and curious. Neither male or female, Uki communicates via a combination of laughter, sounds and smiles. Uki's friends also help to entertain preschool children, encouraging them to interact with their adventures which all take place within a lush green background that is full of life in the form of plants, trees, birds and flowers. Uki has lots of friends to play with and is always learning something new. Thereís Duck, Rabbit, Turtle and Hedgehog as well as some friendly Flowers. All of Uki's adventures are overlooked by the watchful Cloud, Moon and Sun.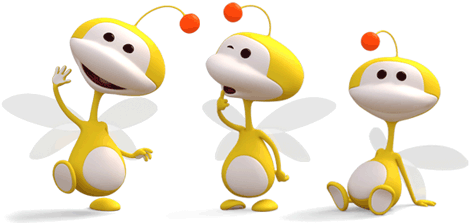 RECOMMENDED RETAILERS

Amazon
The world's most famous online retailer sells an unparalleled selection of toys.
Buy Uki toys now >>