Emotion Pets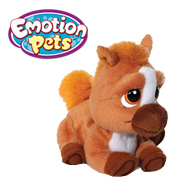 Well known as the makers of Toffee the Pony, Emotion Pets toys are distributed in the UK by popular toy company Flair. Toffee achieved considerable success in 2010, being one of the most sought after toys during the Christmas sales period.
Emotion Pets toys use sophisticated electronics to control the various functions of each of their beautiful soft toys, with sensors strategically placed within the fur covering the animal. Each one will produce a different reaction when stroked or pressed, and a memory chip can also alter the response so that a child will never get bored with their favourite pet animal.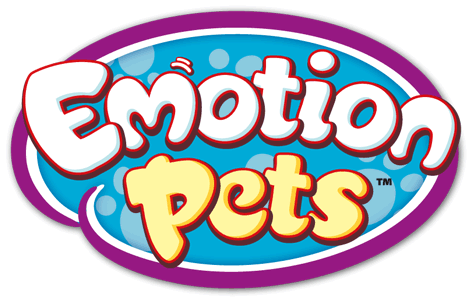 Following the success of Toffee, Emotions Pets introduced Milky the Bunny with gorgeous white fur, big floppy ears and a range of different responses and emotions. He chews when offered his carrot, and will even fall asleep when cuddled in a quiet room. Other georgeous soft toys under the Emotion Pets brand include Playfuls Monkey, Cherry the Cat and pure white Sugar the Seal
We can expect to see many more clever Emotion Pets toys with ever increasing levels of interaction and play functions.
RECOMMENDED RETAILERS

Amazon
The world's most famous online retailer sells an unparalleled selection of toys.
Buy Emotion Pets now >>