Furchester Hotel Toys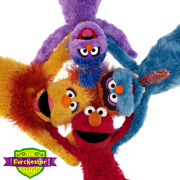 Kids TV series Furchester Hotel was first shown on the CBeebies channel in 2014. The show features the Furchester Muppet family and combines their adventures with the favourite Sesame Street characters Elmo and Cookie Monster. The family unit is comprised of Funella Furchester and Furgus Fuzz who have a daughter known as Phoebe Furchester-Fuzz.
With Hasbro signed up as the lead toy licensee, their ranges include Furchester soft toys in a selection of sizes, some of which feature talking versions that speak phrases from the show. Other novelty lines include smaller poseable figurines that naturally feature all the series favourite characters.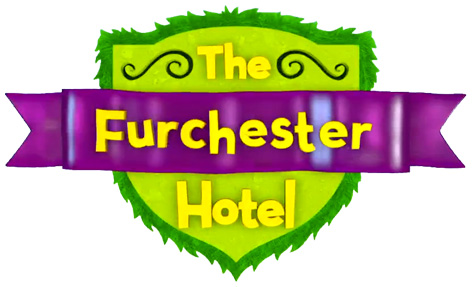 Jumbo Games was also one of the very first toy companies to licence a range of jigsaw puzzles, card games and domino sets, whilst publishers Penguin make activity books and magazines dedicated to the programme.
Tea time is the Furchester Hotel residentsí favourite meal of the day, and in every episode the monsters can be heard chanting "Ugga wugga tea time, ugga wugga clink. Ugga wugga tea time, ugga wugga drink!" Sesame Street fans love this spin off show, and plenty more toy suppliers are introducing toys and playsets to satisfy the series followers.
HERO PRODUCTS

DISTRIBUTORS
RECOMMENDED CATEGORIES

Character toys are popular as TV series and films attract spin-off products.
Visit the Character category >>