Hasbro Toys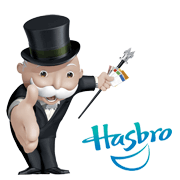 As one of the world's largest toymakers, there can hardly be a child in the world that hasn't owned or played with a Hasbro toy.
There are too many milestones to mention in this company's meteoric rise to fame, but surely everyone knows of Mr. Potato Head, Hasbro's first mass seller which hit the markets in 1952 and still sells in vast numbers every year. It has even been adapted to take advantage of the Star Wars phenomenon with the release of Darth Tater and Spud Trooper!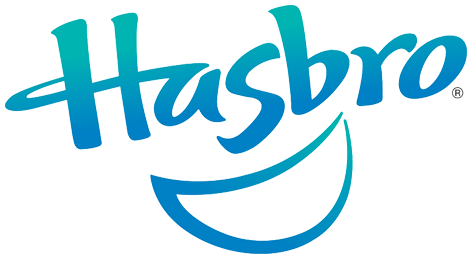 Aware of the need for a boys doll, in 1964 Hasbro unleashed G.I. Joe onto an unsuspecting market, which became an immediate success. After acquisitions of many other smaller companies, the Hasbro toys portfolio now contains some of the best known names in the world of toys – Monopoly, My Little Pony, Transformers and Play-Doh are just a tiny fraction of the whole number.
Hasbro toys, and games especially, are amongst the global favourites. The MB Games brand of games with Twister and Operation lead the way, and their popularity remains undiminished even after several decades in the market place. As innovators, Hasbro toys are the leaders, as witnessed by the amazing launch of Trivial Pursuit, which in 1982 became an instant best seller and almost single handedly created the trivia market that exists today.
Hasbro makes toys for almost every conveivable children's licence including Furby, Nerf, Transformers and Spider-Man. The Star Wars franchise continues to be one of Hasbro's most important properties. They get to make the new characters and vehicles that feature in every new film or spin-off TV series, with many of them being sold to adult collectors for whom Star Wars is a religion.
HERO PRODUCTS
LICENCES HELD BY HASBRO
RECOMMENDED RETAILERS

Amazon
The world's most famous online retailer sells an unparalleled selection of toys.
Buy Hasbro toys now >>

Poundtoy
Online sales of top quality branded toysa and games from Hasbro, Lego and Tomy.
Read more about Poundtoy >>

Toys-UK
This online independent toy store has a website and five physical stores.
Read more about Toys-UK >>