JJ My Jumping Pug
No customer reviews yet. Be the first.
As part of Hasbro's popular FurReal Friends category, JJ My Jumping Pug has to be one of the most amusing toys you've ever seen! By using the latest sensor technology, JJ can respond to waves of your hand with actions like jumping onto his hind legs from a sitting position!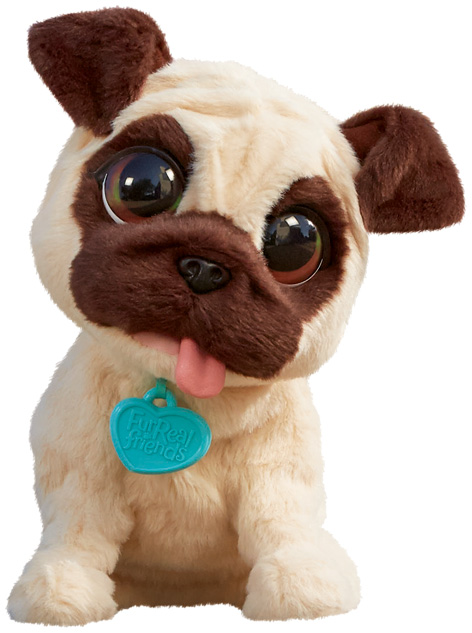 JJ can also get very excitable, although a pat on his head is guaranteed to calm him down. Full of electronic sounds and movements, there's never a dull moment when he's around. His big doleful eyes seem to be almost real as he shakes his head from side to side anticipating your next move.
JJ My Jumping Pug is suitable for all kids aged 4 and over and is one of a large range of FurReal pets. Kids also love Trixie the Skateboarding Pup, Hop and Cuddle Bunnies as well as Walkin' Puppies Pom Pom.
RECOMMENDED RETAILERS

Amazon
The world's most famous online retailer sells an unparalleled selection of toys.
Buy JJ My Jumping Pug now >>