FurReal Friends Toys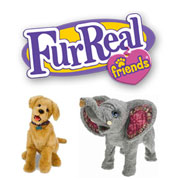 FurReal Friends is a division of the major toy company, Hasbro, and is easily the biggest name in animatronic toy pets. Ever since the launch of the hugely-popular FurReal Cat toy in 2006, this brand has gone from strength-to-strength with the launch of many popular products including Biscuit My Lovin' Pup, Squawkers Macaw and Butterscotch Pony.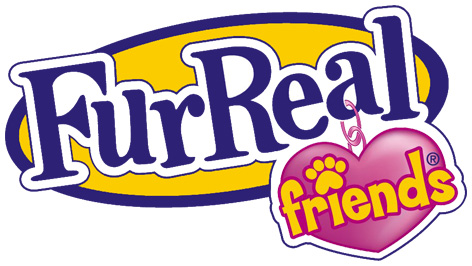 Continuous advancements in affordable electronics and robotics is the key secret behind the success of FurReal toys. As well as being kitted out with voice-recognition software (which in the case of Biscuit means you can make him sit or lie down) many of FurReal's products have sensors which respond to touch. This instant feedback that FurReal Friends toys provides makes them a huge hit with children of all ages. They are also particularly popular with parents who sometimes see them as a good substitute for owning a real pet! Afterall, FurReal toys are unlikely to leave you with expensive vet bills!
Kota the Triceratops was by far and wide one of the most elaborate and technologically advanced toys ever released - and despite its high price-tag, this animatronic dinosaur was one of the best sellers. My Giggly Monkey, Trixie The Skateboarding Pup and Baby Butterscotch are just a few more examples of other FurReal toys for fans to get their hands on.
HERO PRODUCTS
DISTRIBUTORS

RECOMMENDED RETAILERS

Amazon
The world's most famous online retailer sells an unparalleled selection of toys.
Buy FurReal Friends toys now >>