Let's Rock Elmo
No customer reviews yet. Be the first.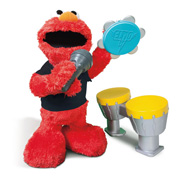 When the Sesame Street toy licence passed from Mattel to Hasbro in 2011, they were quick off the mark announcing the most animatronic Elmo yet – ĎLetís Rock Elmoí. Following hot on the heels of Tickle Me Elmo and Elmo Live, Letís Rock Elmo still has his trademark red plush body with one important addition - a black concert style tee shirt!
Letís Rock Elmo has a microphone in his right hand with his left hand being used to play the drums or a tambourine. Kids can easily switch to whichever instrument they want, and Elmo cleverly recognises the correct one. Six songs are included in the package, with two of them being completely brand new. This interactive Letís Rock Elmo promises to be the most entertaining Elmo yet with his combination of making music and singing.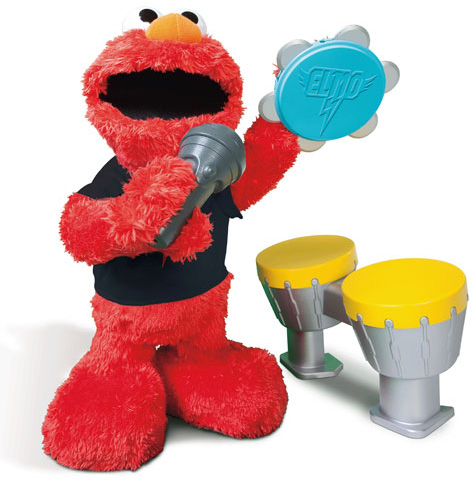 Hasbro are also selling a separate Letís Rock Guitar and Keyboard so that kids can actually participate by joining Elmo on one of his jamming sessions! Weíre sure kids are queuing up to buy one - that's if they're not queuing up to buy Rock Star Mickey instead of course.
RECOMMENDED RETAILERS

Amazon
The world's most famous online retailer sells an unparalleled selection of toys.
Buy Let's Rock Elmo now >>