Rock Star Mickey
No customer reviews yet. Be the first.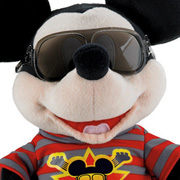 With his bright red guitar, snazzy get-up, trendy shades and funky moves, Rock Star Mickey is a natural showman and can't help but be the centre of attention! Having perfected their animatronic know-how with Dance Star Mickey, Fisher Price have only gone and upped the stakes yet again with his hilarious toy version of the most famous cartoon character on the planet.
Crammed full of clever elctronics and robotics, the Rock Star Mickey toy bops his head, makes some funky kick-steps and performs his signature move... playing the guitar with his nose! He can even do the splits - that's what we call a clever mouse!
When in the "You're a Rock Star" mode, Mickey encourages children to rock along with him which isn't just great fun but good exercise too! If that sounds a bit too energetic then why not just sit back and let him entertain you with one of his favourite rock songs, You Really Got Me by The Kinks?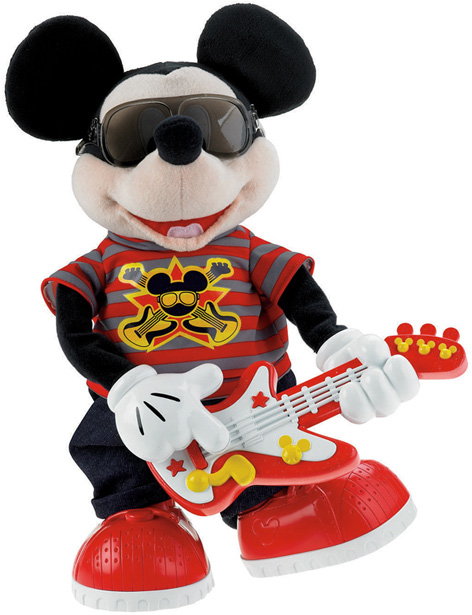 Fisher Price have tried hard to capture the fun and excitement of being in a rock star moment with this product; which is just as well as they are going head-to-head with Hasbro's Let's Rock Elmo. Although the marketing people are perhaps exaggerating slightly when they say Rock Star Mickey "..can even teach today's artists a move or two", it's hard to deny that this toy is a lot of fun and is bound to keep young children amused for ages.
RECOMMENDED RETAILERS

Amazon
The world's most famous online retailer sells an unparalleled selection of toys.
Buy Rock Star Mickey now >>