Mattel Toys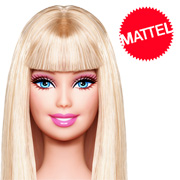 American-owned Mattel is the largest toy company in the world and boasts some of the globe's most popular toy brands. Biggest of all has to be Barbie, the iconic fashion doll first created in 1959 who inspires girls' imaginations showing that with Barbie 'You Can Be Anything'. The company followed up this success with the launch of the hugely popular and more edgy doll franchise Monster High as well as the latest fairytale inspired doll range Ever After High.
For the boys, Mattel's Hot Wheels range of die cast cars, vehicles and playsets is a collectable phenomenon. Featuring a selection of new models every year, the company keeps up with the fashion in all road-going vehicles. Their twisty and bendy Hot Wheels track system keeps kids entertained for hours on end. The company also makes and distributes action figures and accessories based on the WWE wrestling series. The range is continually refreshed with new heroes and a selection of playsets.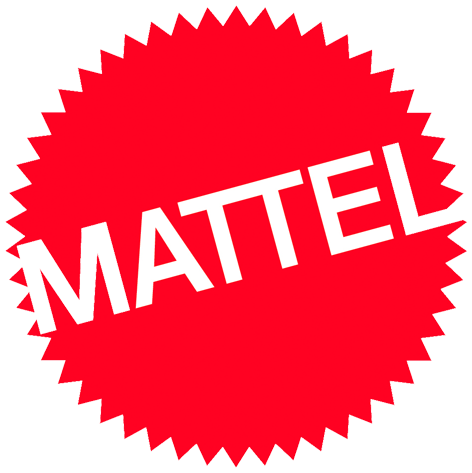 For Disney, Mattel creates a variety of toys based on new and exciting content including Cars and Toy Story.
Fisher Price is another iconic toy property owned by Mattel. Trusted by parents all over the world, Fisher-Price continues to lead the way in early childhood development with its strong heritage and a powerful and different brand philosophy encouraging natural discovery and learning through play. With innovative product lines and hot new licenses, the selection of toys for children from birth to preschool awaken the wonder that comes from joyful play, helping parents succeed at the most important job in the world nurturing their child's development.
Mattel welcomes Mega Bloks to the family adding construction its powerhouse portfolio. Featuring exciting product development, the Mega Bloks ranges include the award-winning and Fisher-Price endorsed preschool line, First Builders, the girls' portfolio including Barbie and Monster High.
The company aims to continually enhance the future of play by innovating core brands, developing new franchises and optimising best-in-class entertainment licenses.
HERO PRODUCTS
LICENCES HELD BY MATTEL
RECOMMENDED RETAILERS

Amazon
The world's most famous online retailer sells an unparalleled selection of toys.
Buy Mattel toys now >>

Melton Toys
Independently owned Toymaster store based in the historic market town of Melton Mowbray.
Read more about Melton Toys >>

Poundtoy
Online sales of top quality branded toysa and games from Hasbro, Lego and Tomy.
Read more about Poundtoy >>