Barbie Dolls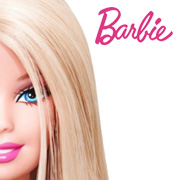 Named after the inventor's daughter, Barbie dolls were launched in the USA in 1959 and were sold wearing a black and white swimsuit, similar to a zebra skin. Like all iconic superstars, Barbie has not been without controversy during her lifetime, but has survived numerous facial makeovers and body shape changes to reflect varying fashions.
It has been estimated that over a billion Barbie dolls have been sold in over 150 countries, and continue to sell at the rate of three a second throughout the world. The makers of Barbie, Mattel, have licensed the Barbie doll name, brand and image to be used on hundreds of other products including books, video games, fashion accessories and other toys.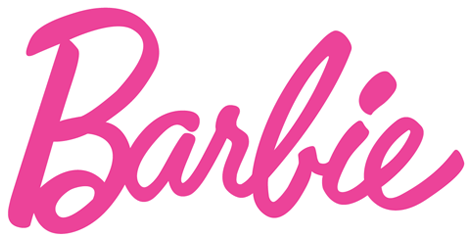 Ken is probably her best known boyfriend - and they have often been packed in sets together for a themed event such as a ball or trip to the seaside. Barbie dolls have had many rivals in the war of sales, and the Bratz range has probably been the most successful opponent. Barbie dolls pets are legendary, and she has had over 40 in her lifetime including dogs, cats, horses and even a lion. Mattel have made Barbie the most stunning wardrobe of clothes imaginable, and given her numerous modes of transport include jeeps and convertible cars – nearly always in pink!
Every year Mattel launch a new Barbie theme, with 2014 being labelled as 'Anything is Possible'. New films released include Barbie The Pearl Princess with a mermaid theme, whilst Barbie and The Secret Door features fairies and princesses. New product lines accompany each launch. Her Career Dolls selection strikes an important chord with all aspiring young lawyers, engineers or doctors who need to dress in a way that suits the part - Barbie's outfits give many style clues. The world's favourite doll continues to dominate sales in this important toy fashion market.
HERO PRODUCTS
DISTRIBUTORS
RECOMMENDED RETAILERS

Amazon
The world's most famous online retailer sells an unparalleled selection of toys.
Buy Barbie dolls now >>

Argos
The original catalogue shop now sells a huge range of toys at great prices.
Buy Barbie dolls now >>

Melton Toys
Independently owned Toymaster store based in the historic market town of Melton Mowbray.
Read more about Melton Toys >>