Mega Brands Toys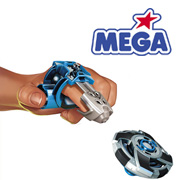 Originally known as just Mega Bloks, Mega Brands have expanded their toy offering over many years, and continue to sell their 'Lego like' Mega Bloks in large volumes every year. These pieces range in size according to the age group they are targeted at. Mega Brands have signed many hot licenses to produce exciting Mega Bloks toys – TV shows and films like Iron Man, In The Night Garden, Thomas & Friends and Dora The Explorer.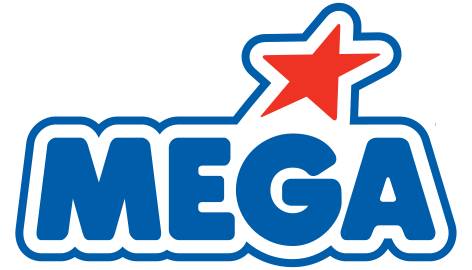 Toys produced by Mega Brands include the famous Rose Art company that make a stunning range of arts & crafts products including modelling materials, crayons, paints and markers. With over 750 products to select from, the choice can be quite daunting! For kids and adults the amazing range of Mega Puzzles will entertain for hours on end. With puzzles ranging from 25 to 1000 pieces, every section of the market is well catered for.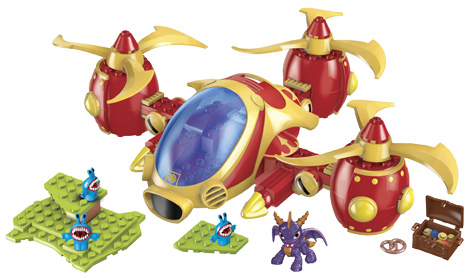 Mega Brands Battle Strikers toys are one of the best spinning tops games on the market. With outstanding speeds and magnetic control, these tournament sets are popular in school playgrounds, homes and clubs all over the country. Mega Bloks are constantly developing new products for their worldwide fans who eagerly await news of the latest releases.
Probably one of Mega Brand's biggest successes is their range of Dragons Universe toys. Featuring the Alliance soldiers and their missile firing vehicles, they are assisted with some awesome dragons concealed in Dragons Eggs. They fight the mighty Prevadors who not only have their own dragons, but some lethal weaponry and vehicles too.
Popular licensed products in the Mega Brands ranges also include the Smurfs, Thomas and Friends, Hello Kitty and sets based on the Chuggington TV series. Warcraft and StarCraft online games have fired kids imagination, and Mega Brands launched some exciting construction sets based on these two properties. These sets have gained huge interest amongst the gaming community, and the realistic looking models have won universal approval.
Never happy to rest on their laurels for long, Mega Bloks Barbie themed sets were launched. Customisation and fashion are key to the designs which feature buildings, playsets and characters, living and playing in dream locations. Smart cars, BBQs, ice cream parlours, swimming pools and beauty salons are just a small selection of the exciting features girls can enjoy in this fantastic Mega Bloks extension to the world of Barbie.
HERO PRODUCTS

LICENCES HELD BY MEGA BRANDS
RECOMMENDED RETAILERS

Amazon
The world's most famous online retailer sells an unparalleled selection of toys.
Buy Mega Brands toys now >>

Argos
The original catalogue shop now sells a huge range of toys at great prices.
Buy Mega Brands toys now >>