Trolls toys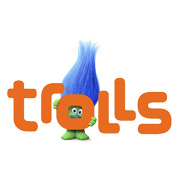 There can hardly be a person in the Western World who hasn't encountered the colourful fuzzy haired Trolls at some time during their life. The dolls have enjoyed several periods of incredible popularity since they were first created, and in 2013 DreamWorks Animation acquired the intellectual property from the Danish Dam family. Their intention is to release a movie about these lovable characters on November 4th 2016.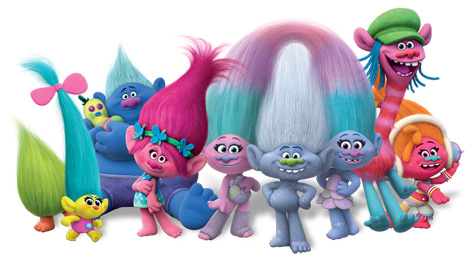 Directed by Mike Mitchell and starring the voices of Anna Kendrick, Jason Schwartzman and Chloe Grace Moretz, the Trolls film is eagerly awaited by millions of fans of these quirky little characters. The news that Hasbro are the master toy licensee for new Trolls products came as no surprise to insiders who are aware of the huge value of this important brand.
Whilst it's too early to know any details of products, it's certain that Hasbro will make good use of their formidable design team skills to create some special toys in time for the films' release. Trolls vinyl figures, collectable figurines, soft toys and playsets are certain to be top of the merchandise lists. Whatever toys are announced you can be sure that those fantastic hair colours and styles will be retained and incorporated into the 21st century versions.
DISTRIBUTORS
RECOMMENDED RETAILERS

Amazon
The world's most famous online retailer sells an unparalleled selection of toys.
Buy Trolls toys now >>