Toys-UK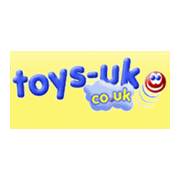 Address
77-79 High Street, Ruislip, London, HA4 8JB
Telephone
01895 634848
Website
www.toys-uk.co.uk
About
Toys-UK is based in Ruislip in Greater London. With a hundred year history of retailing behind them, this online independent toy store has expanded to an e-commerce website and five physical retail stores. The longevity of the company is due to how well they respond to their customer needs.
The business stocks a vast range of products for all ages. These range from infant and preschool toys from WOW, Vtech and Galt, to adult puzzles from Gibsons Games. The business also stocks products from well-known household brands such as LEGO, Playmobil, Sylvanian Families and Meccano.
The Toys-UK website is easy to understand and accessible, as well as including the capability for customers to offer reviews and comments. This helps the company to continually improve their service to meet customers' requirement.
Toys-UK offers a 21 day return policy if you are unhappy with your goods and accepts payments from all major credit and debit cards using Sage Pay. The customer's privacy is also their first priority, ensuring that no personal information is given to third parties or accessed by staff.
Toys-UK is a London toy shop that specialises in construction toys.
---
Opening Times:
Monday - Saturday: 09:00 - 17:30, Sunday: Closed
---
Favourite suppliers
---
Favourite licences

---
Additional facilities
---
Association memberships:
---
Payment methods