Playmobil Toys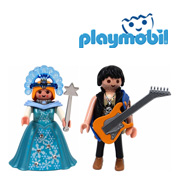 Sometimes fondly just known as Playmo, Playmobil toys have been produced in Germany since 1974 and are often seen as competitors to their Danish friends, Lego. Whilst not requiring quite the same amount of assembly, Playmobil toys offer similar play value and longevity as well as the collectability of certain older ranges. The toys are well made, good value for money and can be handed down to younger brothers and sisters thanks to their durability.
Millions of kids worldwide love playing with the chunky vehicles, realistic animals, dolls houses, trains - and above all, the famous Playmobil toy people. They come in many different forms like knights, pirates, farmers, police, cowboys and many more. Standing nearly three inches tall, the Playmobil people are the perfect size for small hands, and the jointed legs and arms offer exactly the right amount of articulation.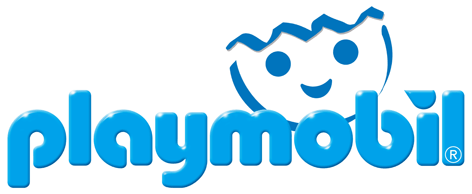 Playmobil's decision to develop their own ranges and shun the popular characters from TV or film has made them particularly popular with many parents. Well known in shops for their impressive window displays of new releases, Playmobil toys are top of the shopping list for many families. With limited releases of some models, the collectors market is also flourishing, especially with their own version of mini figures that are sold in blind packs.
HERO PRODUCTS
LICENCES HELD BY PLAYMOBIL


RECOMMENDED RETAILERS

Amazon
The world's most famous online retailer sells an unparalleled selection of toys.
Buy Playmobil toys now >>

Melton Toys
Independently owned Toymaster store based in the historic market town of Melton Mowbray.
Read more about Melton Toys >>

Silly Billy's Toy Shop
A good variety of toys and games in this lovely toy shop.
Read more about Silly Billy's Toy Shop >>

Toys-UK
This online independent toy store has a website and five physical stores.
Read more about Toys-UK >>

Wise Owl Toys
Offers inspiring, different and fun toys with an educational bias.
Read more about Wise Owl Toys >>