Playmobil Puzzle & Playset
(1 review)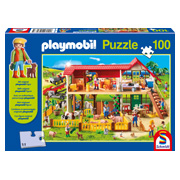 This fun and easy-to-assemble agricultural jigsaw and playset will transport puzzlers to a busy day on the farm. You'll be surrounded by your favourite animals; sheep, horses and goats galore! Can you spot the mice?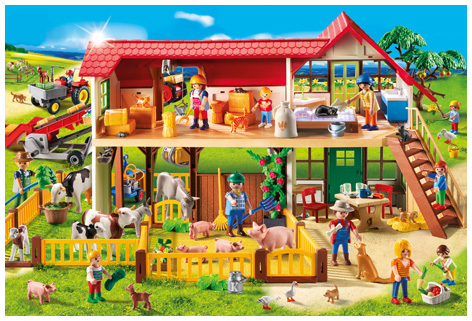 The brightly coloured pieces make it simple for little hands to sort and high quality pieces fit together snuggly. Once complete help out on the farm with your original Playmobil figure!
This 100 piece jigsaw develops fine motor skills, hand-eye coordination plus reasoning, persistence and patience. The perfect gift for any Playmobil fan, aged 6 and up.
RECOMMENDED RETAILERS

Amazon
The world's most famous online retailer sells an unparalleled selection of toys.
Buy the Playmobil Puzzle & Playset now >>